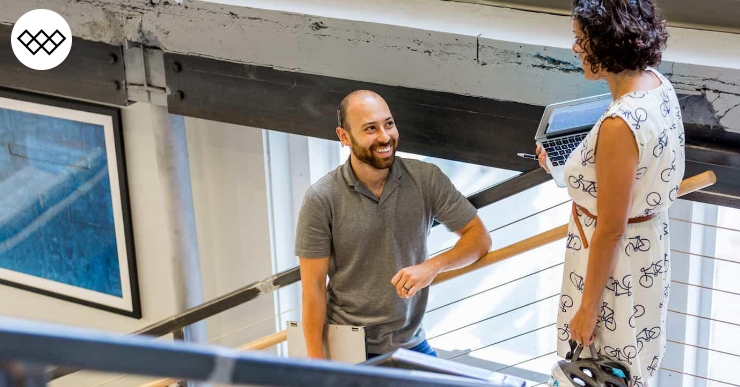 Employees REALLY DO like Coworking Spaces! Heard Otherwise? Here's Busting The Myth!
"The spirit of coworking allows you to find coworkers who are worth working with." – Cynthia Chiam
Let's be honest – coworking spaces evoke mixed reactions. On the one hand, they are heralded as the 'workspaces of the future', while on the other, people are still a little skeptical about choosing them over traditional workspaces.
However, ask any millennial what they think of coworking spaces, and they will readily quip that the 'openness' is practically manna from heaven! 
Let's look at the reasons why coworking spaces can be the productivity booster shot you and your employees need.
4 Reasons Why Employees Enjoy Working in A Coworking Space
Defined as membership-based, shared workspaces for remote workers, independent professionals, employees, and freelancers, coworking spaces are flourishing hubs of work. It has been observed that employees stationed in coworking spaces "worked better and faster than colleagues elsewhere, and they reported greater satisfaction and engagement." Here are a few valid reasons for it.
1. Greater Autonomy
Coworking spaces, most often than not, are accessible around the clock. An employee can choose to work until late to meet a deadline. Inversely, they can take an extended break right in the middle of the workday. Both possibilities lead to a happier worker.
Additionally, it's not necessary to be socially adept all the time. Coworking spaces offer defined areas for the kind of work that needs isolation.
2. Community and Networking
The most prominent reason employees love coworking spaces is the sense of connection which is absent in both non-descript offices and remote working. Being part of a community that doesn't enforce interaction but welcomes it, if you wish so, fosters a dependable network. The worker is not faced with social isolation, a common problem when working from home, or the undeniable interruptions of a formal office.
3. Stronger Self and Less Conflict
A coworking space celebrates diversity. People from different kinds of companies and industries work in the same space. This variation leads to less direct competition since the openness of the space instills a sense of community amongst them. This collaborative environment strengthens an employee's ability to identify with his/her roll in a manner that's usually not possible in a traditional workspace. 
4. Blossoming Creativity
Employees who work out of coworking spaces tend to be more creative than their counterparts working in a traditional workspace, owing to the collaborative environment of these locations. Casual interactions with the freelancers and entrepreneurs they share space with, boost employees' creativity and instills an enthusiasm to apply new ways of thinking to their roles. 
Here's What People 'Believe' Is Challenging About Coworking Spaces… but Why They Are WRONG!
Progressive, productive thinking, intense innovation, and a reliable network are a handful of reasons why employees prefer working out of shared workspaces. However, people still harbour a few doubts when it comes to how effective can coworking spaces really be. Let's take a look at some of the things you'll hear people say…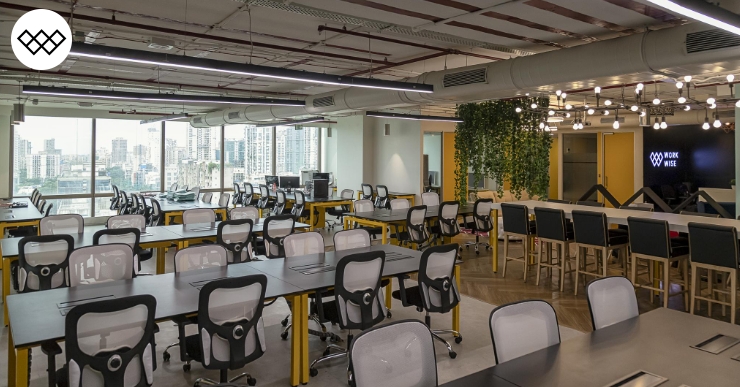 1. "People Need A Routine"
It's true that the flexibility of coworking spaces extends to an employee's schedule. As discussed earlier, since coworking spaces are open round the clock, employees can take advantage of this and conveniently alter their schedules without having to worry about access to a laptop or the WiFi. 
However, it is important to note that this totally depends on what the employer can or cannot allow. If an employee is expected to work regular hours, it's as possible in a coworking space, as it is in a traditional workspace. Additionally, too much of a routine can stifle creativity.
2. "There Are Too Many Distractions"
Being a part of a community can often lead to sudden, unscheduled interactions. While it's common to dismiss these as distractions, it's hard to ignore the learning that can come from them. A space buzzing with ideas is just what employees need to get their creative juices flowing, and apply new ways of thinking to the demands of their roles. And if someone needs isolation, coworking spaces have designated areas that employees can use for assignments or projects that demand extreme levels of concentration.
3. "A Confusing Cauldron Of Disparate Cultures"
Coworking spaces are poster-boys for diversity – they are home to freelancers, remote workers, entrepreneurs, small and medium businesses, and now, larger organisations too. And all these, belonging to different industries, in different stages of growth, and with starkly different cultures. As chaotic as this sounds, this is exactly the kind of environment that fosters creativity and growth. It is an incredible opportunity for companies to learn from each other.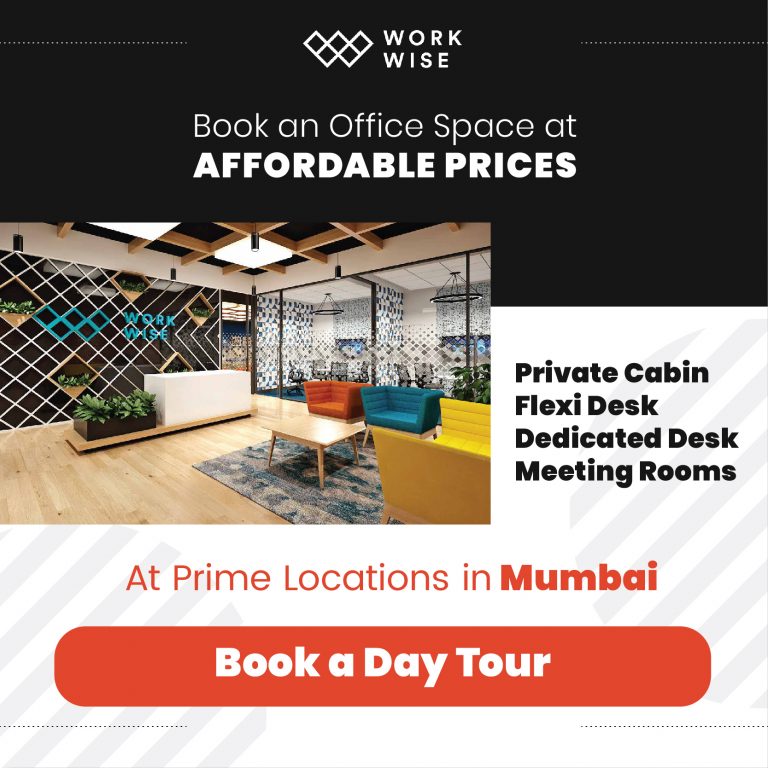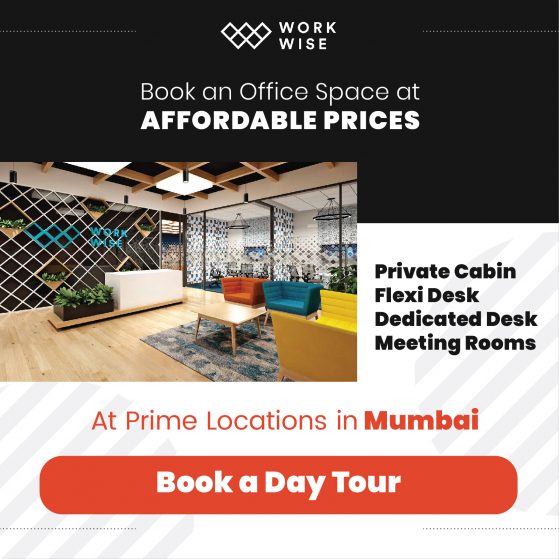 4. "Too Many 'Talkers' (Not 'Doers')"
Coworking spaces boomed because it gave amateurs the chance to learn from more experienced entrepreneurs. It started as a community that fostered growth. Today, a few shared workplaces may have a small per cent of "wannabes." These are individuals who have no genuine interest in building a business. Thankfully, coworking companies have become savvy at excluding them. As an office space seeker, your only task is to find a coworking space that has the kind of crowd you wish to interact within the workplace.
It's only a matter of time before coworking goes from being a trend to a way of life. It is only through collaboration that companies can find new ways of thinking, and coworking spaces are going to be its breeding grounds. It's time to discredit the myths that surround these incredible spaces, and believe that employees only stand to gain from them.
If you are looking for a vibrant, modern workspace that's within your budget, speak to us today!