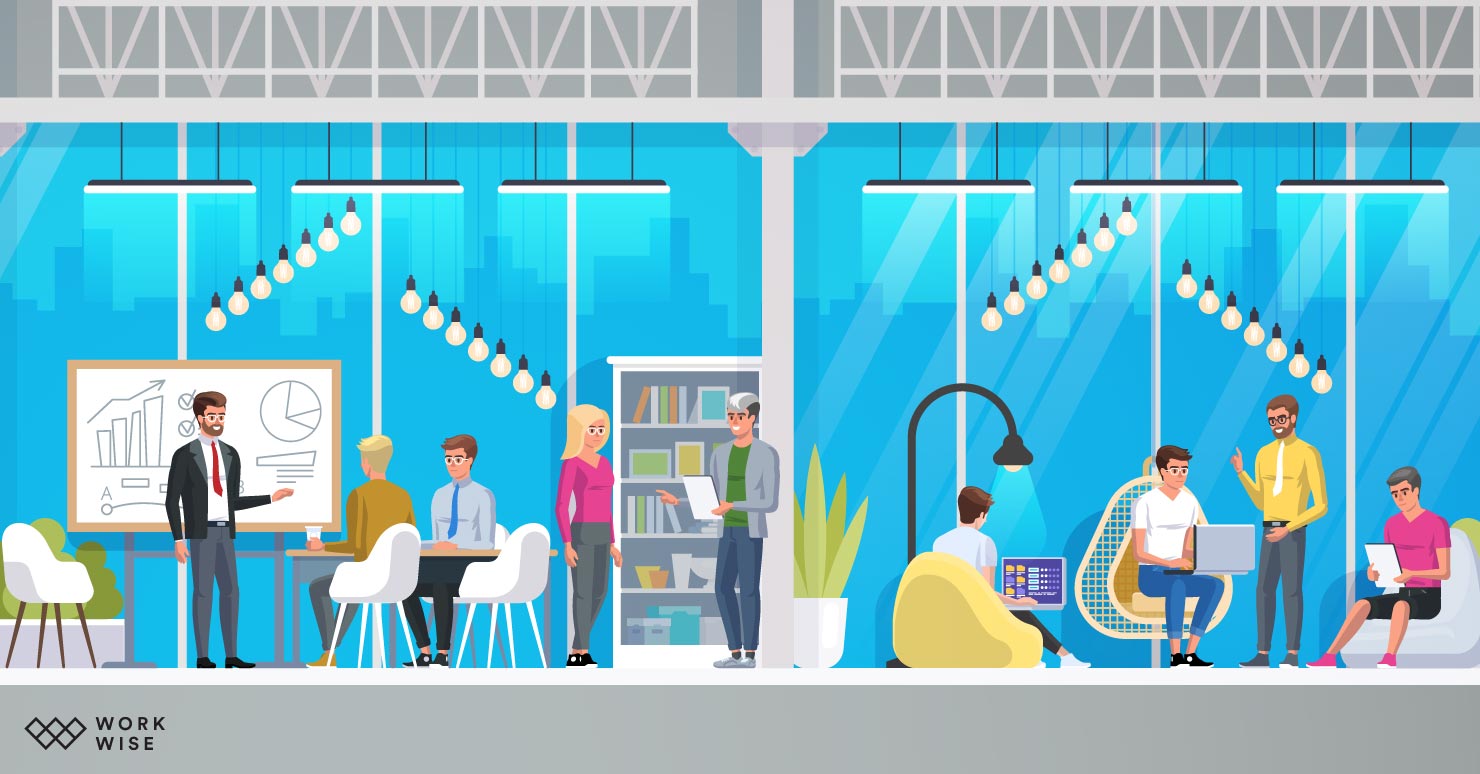 Yes! The Brand Matters When Choosing A Coworking Space for Yourself!
As 2019 came to an end, there were 19,000 coworking spaces around the world, with over 3 million people choosing to cowork. The Asia-Pacific region has the largest coworking community. APAC has 11,000 shared workplaces in total.
Closer to home, India is the second-largest market for coworking, right after China. We have 1000+ shared workplaces that cover around 6.9 million square feet.
Why are we sharing these statistics and figures? To demonstrate that when you are on the hunt for coworking spaces in India, the options are limitless. 
That said, not all coworking brands are equal. So, choosing the right brand of coworking matters and here's why.
Why Does It Matter Which Coworking Brand You Pick?
There are some products and services where brand name is not synonymous with quality. In such cases, a brand tag merely means you shell out more money for the same value you receive from a generic product or service.
When it comes to shared workplaces, the brand is of importance because that tag tells you that they offer:
A superior standard of service.

A better, vibrant and more collaborative workspace.

Experience in managing professionals from all fields of work.
The three together ensure that your business grows faster, and further without any hurdles. And in a business, no one can afford even the tiniest of missteps because the repercussions can be enormous. 
Here's a hypothetical scenario to help you understand the difference between a reputable coworking space brand and an unbranded one.
Let's say you and another coworker get into a tussle over a dedicated desk. A well-known coworking place will be adept at quickly sorting out the misunderstanding, thanks to its experienced centre manager. 
On the other hand, any arbitrary shared workplace will be clueless on how to handle the situation. You end up losing precious time (and resources) that could have been better spent on work.
In a nutshell, a trusted coworking brand offers you two fundamental necessities – accountability and dependability. You can depend on them during your hour of need and hold them accountable if a situation transpires.
Why Is WorkWise One Of The Leading Brands For CoWorking Space In Mumbai?
Now that you've got it down pat why a brand matters in coworking, we focus on why WorkWise is one of the best options you have.
We offer the essential factors for functional efficiency.
Be it a business, a corporate professional or even a freelancer; there are some factors that are must for growth. For instance, a good reception area is necessary for guest management. A friendly centre manager is essential for technical and operational support. A ready to use pantry or kitchen is critical for a happy worker.
There are more such facilities and necessities in the absence of which there can be utter chaos, if not outright doom. At the Lower Parel centre of WorkWise, we ensure that when you rent a desk or a private office, you have access to all of them: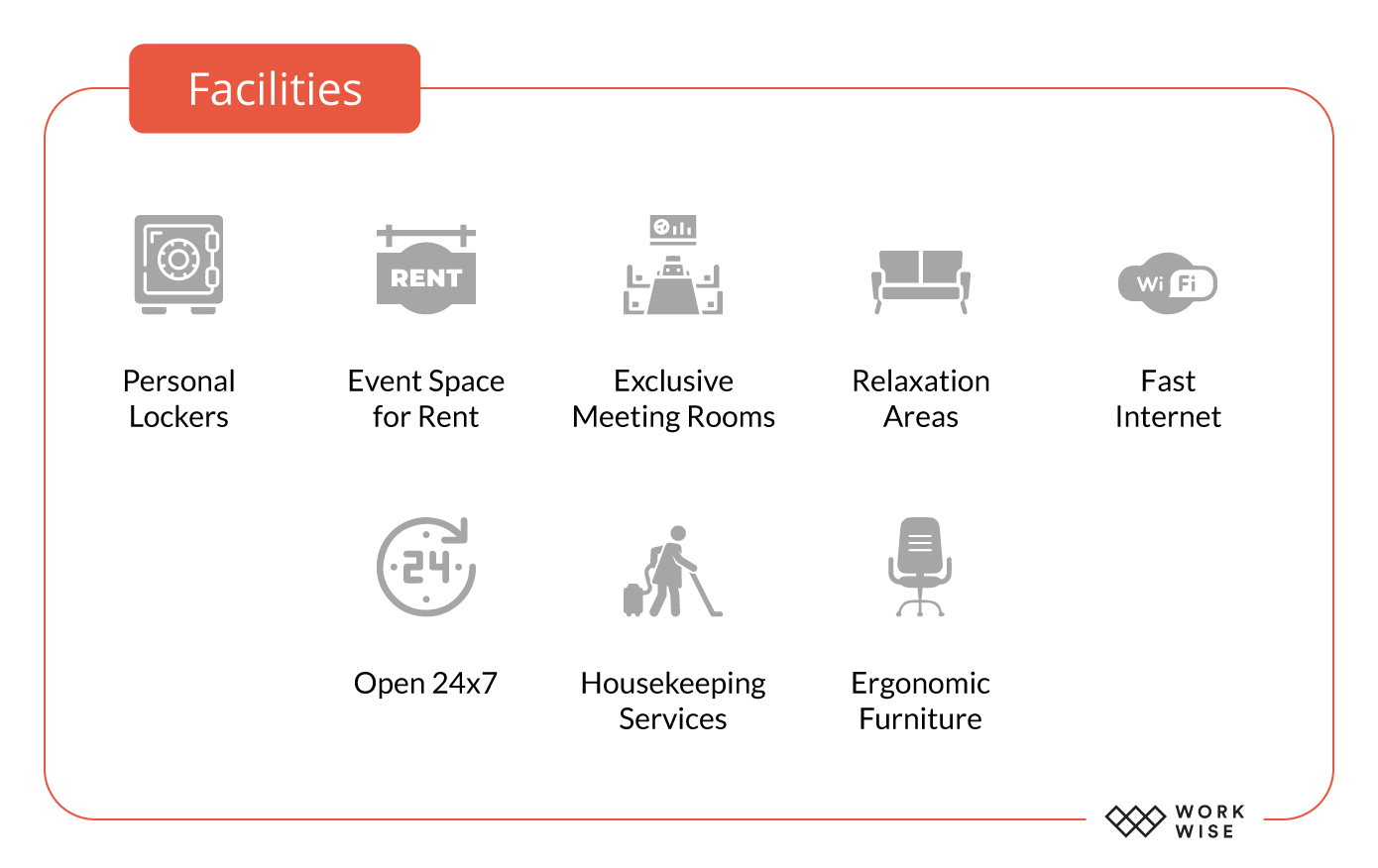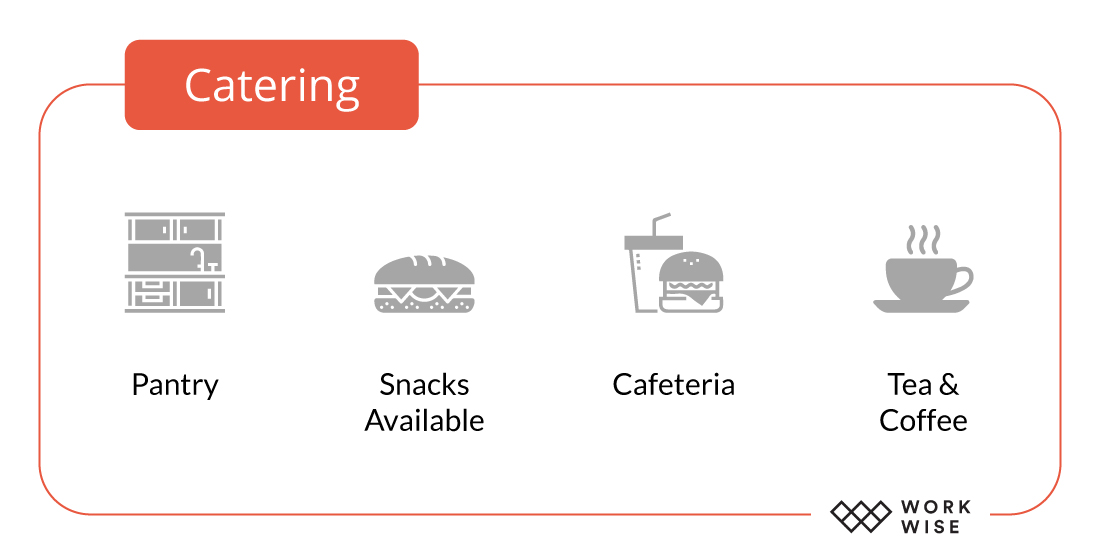 With WorkWise, you get more than these rudimentary services. We have a library, a designated chill-out area, on-premise free parking and we are just a short walk away from public transit!
We offer business conveniences for better productivity.
A locker space or a fully-stocked pantry are basic needs that employees require. Just as crucial are amenities that the business needs as a whole. 
For example, business-grade Wi-Fi and meeting rooms that can be booked when necessary. A good coworking space comes equipped with these conveniences. Moreover, they are pre-included in your package, i.e., you don't have to pay an extra rupee to use them.
We offer round-the-clock and secure access.
Though the likelihood is small, there is a possibility that you'll stumble across a coworking space that puts a checkmark on all the facilities and amenities. What sets WorkWise apart in such a case? Two things – 24×7 access and absolute safety.
The beauty of coworking is that you don't have to limit yourself to traditional office hours. You can fix your own. WorkWise takes this flexibility to heart. If you are an early riser, we'll be ready for you with a cup of joe. If you are a night-owl, we're open for you even at the dead of night! Our centres meet your needs round the clock.

The very nature of coworking means open layout, but we understand that some work is sensitive or confidential. It is why all our centres are installed with top-notch security systems. From controlling who comes in through the doors to strict policies on theft, we keep an eye out for you.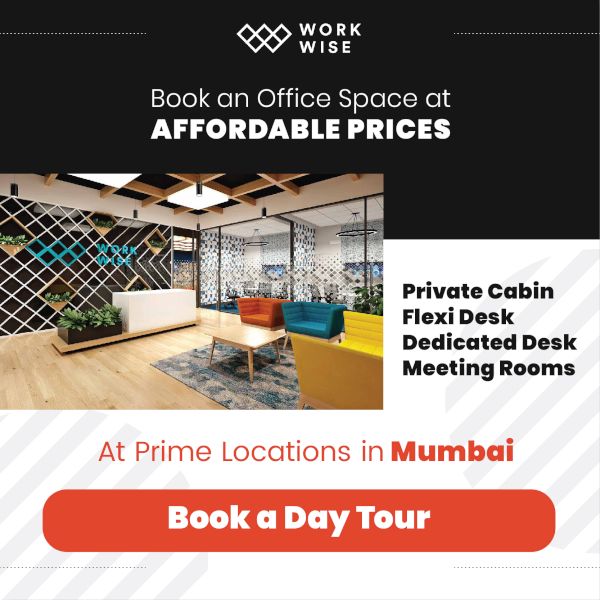 To sum up…
WorkWise is the leading coworking brand in Mumbai because we bring to you more than just a desk and chair to work. We provide you with an atmosphere and environment that drives your business further. The conveniences we cater are just the tip of the iceberg.
We go beyond the call of duty to make coworking conducive to your growth with simple steps like tying up with OYO Rooms to help provide feasible and comfortable accommodation to members.
To make your travel in Mumbai convenient, we've partnered with CityFlo, an AC bus service. Lastly, our community is the most supportive. Over the years, members have built an ecosystem that is ready to help as and when you need it!
With Coworking, Brand Weighs!
Optimal working conditions take you from just getting by to thriving because you have seamless access to multiple features and services. A good coworking brand takes on the responsibility for this. They give you each and every tool required to knit your business from the ground up or take it a notch above the current level.
So, the advice is when you are looking for shared workplaces, do not select any generic place. You may not get the true experience and benefit of coworking otherwise!
Intrigued about what more a branded coworking space can do for you? Give WorkWise a shot with a free day pass and learn!