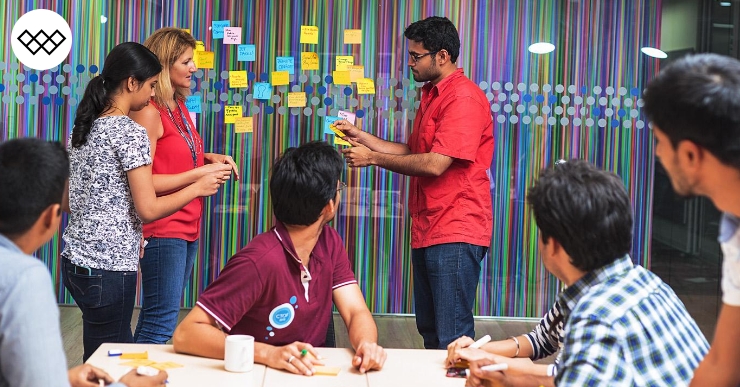 6 Reasons Why Bigger Companies Are Also Turning to Coworking Spaces
When most people think 'coworking spaces', they imagine freelancers doing their thing in a noisy, unstructured environment. At most, they may consider them to be a playground for entrepreneurs and startup folks brainstorming their way into the business world.
Well, they couldn't be more wrong!
Corporate workers seek out shared work pastures for reasons similar to individuals. Don't believe us? Well, a Sloan MIT Review paper seems to think so too. 
84% of companies choose it for more interaction with people. 82% of businesses embrace it for opportunities and discoveries. 77% of establishments pick it for knowledge sharing.
So, there is not a single working person who doesn't love working in an environment that isn't strictly "corporate." Think about it. You get all the amenities of an office plus a more flexible workspace.  It is why some of the biggest names in the industry are setting their sights on coworking spaces, rightly touted to be the 'workplaces of the future'.
Reasons Why Coworking Spaces Can Be Great for Bigger Companies Too…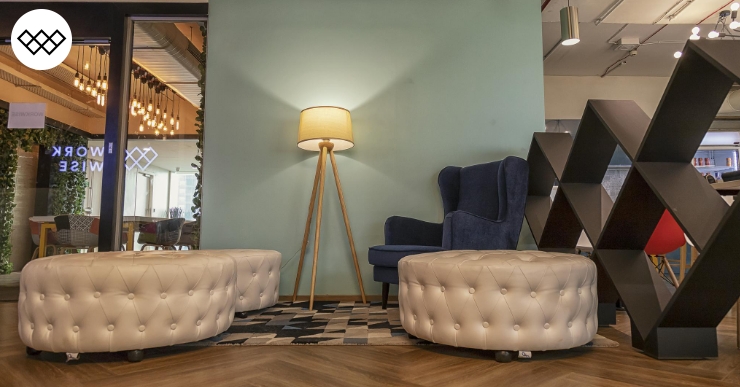 When you get down to the brass tacks, large corporates and enterprises love coworking areas for the same reason budding entrepreneurs or freelancers do. The networking opportunities are tremendous and they have access to some amazing innovative capabilities. Coworking spaces also offer some financial respite (since the investment for an independent office can be considerable) and provide creative inspiration just around the corner!
Here are some other reasons why larger companies are also jumping on to the coworking bandwagon… 
1. They're Easy to Expand To
When it comes to space, large corporations also face several challenges. They may need more of it, either because they are launching a new product or expanding to a new market, and therefore need more people. Coworking spaces are an easy answer to this conundrum. Here's why… 
a) They get to share the responsibility with someone
The attention to detail needed when setting up a new office is somewhat halved when it comes to coworking spaces. The company saves a lot of time and money needed to hunt for a new space, and transform it into a functioning workplace.
And don't even get us started on office supplies, furniture, and equipment. You'd be surprised at the number of things needed to get an office up and running. A coworking space readily provides all these amenities to the organisation.
b) The flexibility becomes a 'godsend'
If the organisation is expanding to a new geographical location, chances are they will start with one person. Slowly the team builds up from one to five and then more. Coworking areas are incredibly adaptable when it comes to space. They can accommodate a one-person team as comfortably as one that is a hundred strong. 
On the other hand, finding a commercial lease means either shelling out more money for underutilised space or suffering from the lack of it later on.
2. A Perfect Location for Far-Flung Teams
It's a known fact that the gig economy drove the growth of coworking spaces. What's surprising is that it impacted conglomerates, too. Many companies are now choosing not to force employees to work out of their headquarters. They are happy to have the employee work from a coworking space. Why so? Because it opens up the possibility of recruiting from diverse locations. 
Imagine this. A company in Mumbai finds an incredible graphic designer. Instead of losing a potential genius (because he/she is not comfortable with a seemingly endless commute), they choose to have him or her work out of a shared workplace nearer to home. Not only do they get the talent they need, but by offering flexibility, they set a new benchmark for retaining it.
3. They Make for Happier Employees
The reasons we've spoken about, till now, are quantitative. They can be translated into tangible, hard numbers. But the motives of big corporations for accepting the coworking trend are more expansive. 
Research has found that employees located in shared workplaces work better and faster as compared to colleagues sitting at their usual desks. The cherry on the cake is that they are more engaged and satisfied with their work.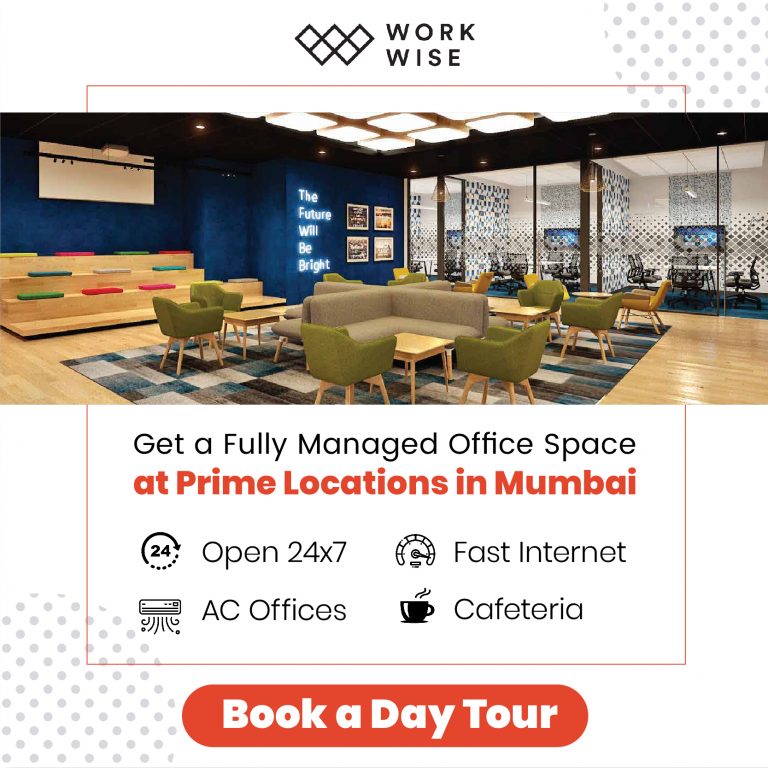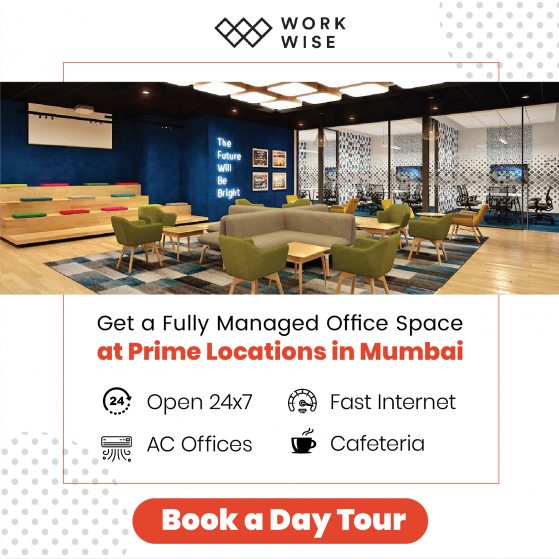 4. They Aid in Transformation
The more colossal a company, the higher the chances of the culture being prone to stagnation. While there is nothing wrong with it, the current era demands businesses be more 'free-flowing' or rather millennial in thought. 
Coworking spaces, that organically attract freelancers and startups, are like laboratories that brew creativity, innovation and experimental ways of working. It is why many companies are opting to have teams work out of shared workplaces to create a work culture that's a lot more open, accepting, and conducive for growth.
5. They Are the Holy Grail of Innovation
If easy expansion is the mighty practical hammer that drives corporates to coworking spaces, then innovation is the most ideological. When companies face a creative block, especially tech firms, they go to ground zero, i.e., coworking spaces.
In addition to being the playground of innovators, they have a social and collaborative element.  The two attributes, combined, give corporates the key to sparking new ideas or merely building contacts that come in handy later.
6. They Offer a New Perspective
Working in the same place every day, while staring at the same faces 8 hours a day gets mind-numbing. To seed new life and fresh insights, big companies tend to move their teams to coworking spaces for a short duration and then rotate them back. 
It is more common with teams where people require a clean slate, periodically, such as design, development, and marketing.
There was a time when the term 'coworking spaces' translated into an image of millennial techies brainstorming over cups of coffee. But when you look at the diversity of shared workplaces now, that stretch of time is more like a blip. You're as likely to find an artist in search of a muse as a financial veteran of thirty years.
Considering that most big brands are stepping outside their organisational boundaries and accepting coworking spaces, they might as well give it a moniker of its own. Don't be surprised, if, in the years to come, bigger establishments occupy a larger chunk of coworking spaces than freelancers and startups!
Looking for a vibrant coworking space that'd be just right for your employees? Get in touch with us today!