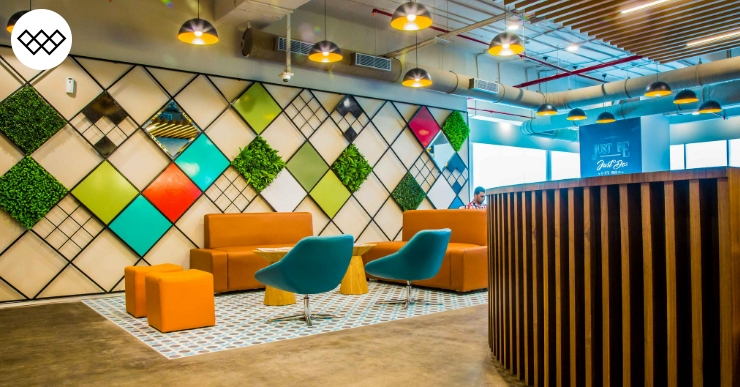 Looking For A Coworking Space In Mumbai? Here's How You Go About It!
Mumbai can very well be called the 'business hub' of India. It is home not just to the corporate behemoths, but thousands of smaller enterprises and countless freelancers and entrepreneurs. This 'explosion' of businesses has made space a luxury. Finding an affordable, independent office is close to impossible owing to the space crunch.
However, there's now a solution to this lack of space – coworking spaces! Not only are these 'workplaces of the future' helping organisations solve the space problem, they're also encouraging them to adopt a more 'collaborative' approach to working. Additionally, the diversity of these spaces makes them conducive to creativity and innovation. It's no wonder that your millennial employees love them!
With more coworking spaces coming up all around the city, companies are pretty much spoilt for choice. So, how does one choose a coworking space in Mumbai that's just right? Let's take a look at some of the factors that should influence your decision.
7 Factors To Consider While Searching For A Coworking Space In Mumbai
To find the ideal coworking space in Mumbai, make sure you've got the following things sorted:
1. Why Are You Looking For A Coworking Space?
Like all major business decisions, you need to consider your reasons for wanting a coworking space. Some of the questions you should ask yourself are:
Why do you need the space? Is it for expansion or is the coworking space going to be your primary office?

What do you need most? A private room for conference calls or a dedicated space for brainstorming? Wi-fi or an opportunity to connect?
The list could be different, and longer too, based on the characteristics of your business. If you are a bigger organisation, you will need to take a more detailed look at your requirements. Once you've got this sorted, shortlist the coworking spaces that would work best for you.
2. Evaluate The Amenities
Amenities maximise your employees' experience. Be clear about what you require from the coworking space. It could be 24X7 access to the premises, a cafeteria, private spaces for confidential discussions, additional furniture or stationery, umpteen cups of coffee, etc.

Additionally, identify the kind of work you will be needing the coworking space for. The inherent 'openness' of coworking spaces may not be ideal for work that needs privacy and confidentiality. Check if the coworking spaces offer private conference rooms, or pods for work that needs silence.

Make a list, and cross-check the contents with the spaces you've shortlisted. 
3. Evaluate The Ambiance
People maketh a coworking space. Ask any person who has worked in one. Coworking spaces are known for their diversity – you'll find freelancers, entrepreneurs, small enterprises and bigger companies, just around the corner. This is bound to have an impact on the overall environment of the space. And eventually, on your employees too!
Before selecting a shared workplace, find out if it fits the culture of the company or your individual work ethos. To do so, converse with a few present members of the community. They'll give you a fair idea of the environment and ambiance.
4. Unlock Networking Opportunities
When it comes to traditional workspaces, networking opportunities are restricted to the occasional corporate event. Coworking spaces, on the other hand, are goldmines for building connections. As mentioned earlier, the incredible diversity opens up a whole new world for organisations to build fruitful partnerships. 
Look for a coworking area that aids in discoveries, breaks, and networking.  Don't know how? Then find the answers to these:
What professions do the current members represent?

Are their skills adjacent to what you do? Do you envision a possibility of building a corporate relationship with any of them?

Does the coworking space host events that boost your learning or contribute to your network?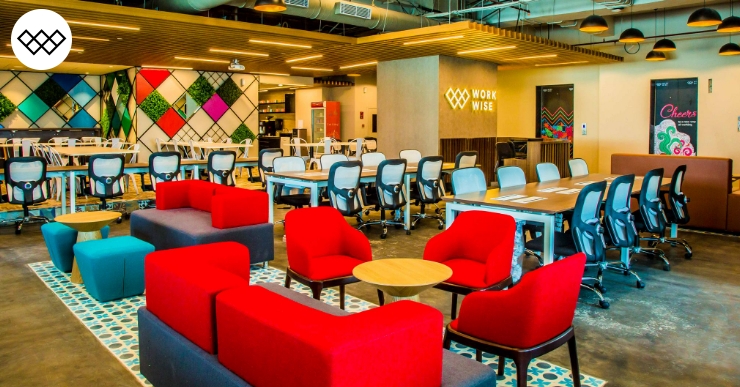 5. Keep An Eye On The Dough
Be it a startup or a conglomerate, when setting up an office, they each have their financial constraints. And as we said before, Mumbai is one town where the cost of space is sky-high. Ergo, the next step to eliminating some names from the list of coworking spaces is budget. A handful of things to bear in mind are:
Coworking spaces are cost-effective when compared to conventional leases. That said, do not pick the cheapest option on the menu. It's best not to compromise on quality, if the coworking space is going to be a long-term solution.

Make a judgement call on the price vs. amenities question. Don't take the amenities lightly, especially if you are in this for the long haul. 
6. Location, Location, Location
That's the mantra of real estate, and it applies here too. Just because a coworking space is within your budget, suits your culture offers all the amenities, it is not necessarily perfect. Traveling in Mumbai is a known challenge. Local trains may not be a feasible choice for everyone. And if you've lived in Mumbai for long, you'll know that traffic is an eternal issue. Bottomline? Location is pivotal.

If possible, get a day pass for the space you are considering. Check how long it takes to travel from your residence. Or ask employees from different parts of the city (especially your remote workers) to work from there for a week on a trial basis. Also, ponder over:

Is the location close or accessible to your clients and business partners?

Does it leave a favourable impression on a first meeting?
The ideal location would depend on why you need a coworking space – to house your remote workers, as an additional office for the new employees you'll be hiring for your expanding business, or a makeshift arrangement till you find an independent office.
7. Pick Your Community
Working in a coworking space means you are as much a part of its community as the physical address. It is why a handful of shared working places specialise in niche areas. Some will be all about tech, while others are akin to think-tanks. The point is that like-minded people collaborate.

It also means that you end up sharing an area that houses your direct competitor, which could be prohibitive. You wouldn't want to tempt your employees with a new job opportunity just across the floor, would you?
Thus, the final step to finding the perfect coworking space in Mumbai is subjective. Decide if you are comfortable with working in a shared workplace with your competitors. Because if you really think about it, retention is a challenge only for those who don't have a great work culture. If you keep your employees happy, there's no reason why they'd want to move to another organisation.
Alternatively, you could pick a coworking space that rents to a slightly different segment. This might actually work wonders for you – the creative exchange between employees belonging to different industries might actually improve your productivity and help you discover innovative ways of working!
Keep An Eye On The Future
As one of your millennial employees would say, "Coworking spaces are a beaut!" These spaces are proving to be exactly what the current generation wants in a workplace – openness, flexibility, and a window to creative ways of thinking. 
To make sure you find a coworking space that works for you, don't forget to factor in your future goals. After all, the space you work in will influence how you grow. Don't choose a coworking space that just fits your current needs. Check if the same place will suit you, say 5 years down the line, when your business has expanded considerably.  
For thoughtfully designed, affordable coworking spaces in Mumbai, get in touch with us at WorkWise!