Coworking Mythbusters – Why Everything You've Heard About Coworking Spaces Is WRONG!
Ask any millennial his/her definition of a perfect workplace, and you'll be ticking off most characteristics of a coworking space! And why not? Whether you are self-employed or working for a company, coworking spaces offer you a flexible work environment that aligns your personal and professional needs.

However, as is observed with anything new, coworking spaces too, have generated several misconceptions and myths. 
Busting the Top Myths About Coworking Spaces
Here are some myths people commonly associate with coworking spaces…  
#1. Coworking spaces are too noisy and unproductive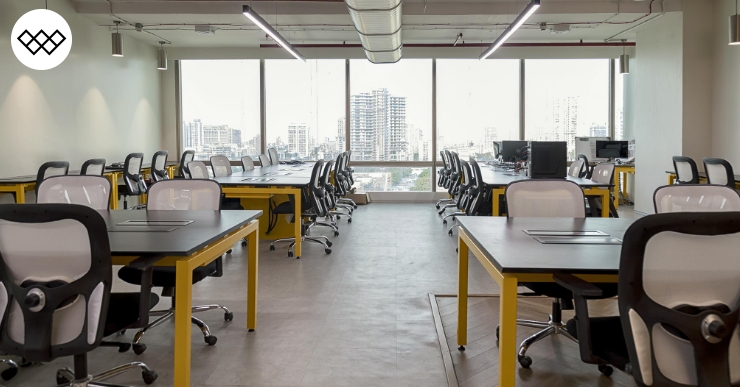 Contrary to popular belief that coworking spaces are akin to coffee shops, they are not really unproductive or distracting work environments. While most coworking spaces do offer free-flowing coffee, the similarities stop there.

Coworking spaces have the right mix of open workspaces for people desiring collaboration and communication, and private ones like conference rooms for people who desire privacy.

Besides, studies suggest that most professionals desire the buzz of conversation around them, and a buzzing coworking community can actually help to boost productivity.
#2. Coworking spaces are only for freelancers and start-ups
It may appear that flexible workspaces were designed predominantly keeping self-starters and freelancers in mind. After all, the freedom to work flexibly and come and go as you please is for budding entrepreneurs or freelancers, right?

Wrong! Coworking spaces have become a desired workspace for small and large companies alike. It provides the space and amenities needed for companies at a fraction of the cost of dedicated office space.

Plus, remote working has become the norm these days. Remote team workers can utilize the flexibility of coworking spaces. You will find that you are way more productive working in a dedicated workspace than working from home with all those distractions.
#3. Coworking is only for tech or professionals from niche industries
These collaborative workspaces may seem like they are geared towards tech professionals. However, in reality, they are home to people from all walks of life including freelance designers, lawyers, event planners, small business owners, programmers, photographers, non-profit organisation employees, etc.

The more diverse a workspace community, the stronger the professional network. You can liaise with and leverage on this vast network of people that you normally will be unable to find elsewhere. Plus, you can also opt for hot desk options with the freedom to change seats every day and further expand your connectivity to a wide network.
#4. Coworking spaces work on a first-come-first-serve basis
Unlike a coffee shop where you have limited seating and limited access to power outlets, coworking offers a variety of workspace options. You can choose from several affordable plans and pricing options for a guaranteed workspace according to your requirements.

You can even take a tour or a trial to get the feel and pulse of the coworking space before you decide.
#5. Coworking spaces look unprofessional to clients and business contacts
Coworking spaces are set up to take care of client visits with meeting rooms or conference room booking options and several amenities to enjoy, like coffee, recreation, and cafeteria service.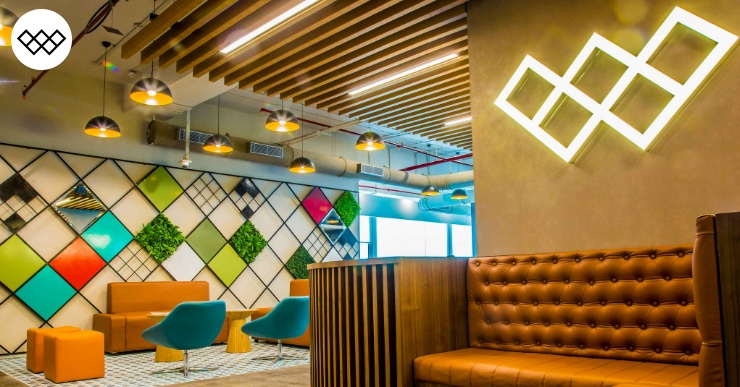 With attractive fit-outs and ergonomic furniture, your clients are sure to be fascinated with this new model that they may even inquire about renting spaces themselves.
#6. Coworking spaces are expensive
Coworking spaces offer flexible pricing that meets your budget. Whether you need a private office for your team of employees, dedicated desks for individual professionals or meeting rooms for a team, it has got it all covered at affordable pricing.

In fact, they are more cost-effective than signing a long term leasing and paying for a fit out. Not to mention, it also takes care of everything related to housekeeping, internet, cleaning and maintenance. This enables you to simply concentrate on your job while they take care of the rest.
#7. Coworkers are extroverts and super-social
A popular misconception about coworking is that you need to be extremely social in order to be comfortable in a shared workspace. But this is not true. Not all people are outgoing and some prefer to keep to themselves.

The trick is to find a coworking space that matches your work style. Whether you need social connection in small doses or prefer the openness, you may choose between multiple options of a dedicated desk in a quiet area or work in a common space as per your convenience.
Tips to Choose a Coworking Space that's Just Right for You
Now, having dispelled the prevalent myths of coworking spaces, it's time to choose the right coworking space according to your needs. With several options out there, it can be daunting to find the perfect match. Here are a few tips to guide you to choose the perfect coworking space:
1. Location
First and foremost, the location of the workspace matters the most. Opt for a location that suits your clients and one that offers ease of commuting. If you are an individual professional, you can opt for a location that is closer to you.
2. Community
According to Harvard Business Review study – "Why People Thrive in Coworking Spaces", it is clearly illustrated that people perform their best in coworking situations as opposed to traditional workspaces, even if it's only a portion of their work day or week.

This is because of the diverse inhabitants of the coworking workspace. Being surrounded by entrepreneurs, digital nomads and talented professionals is the biggest benefit. So, ensure to check if the community of the workspace is a good fit for you.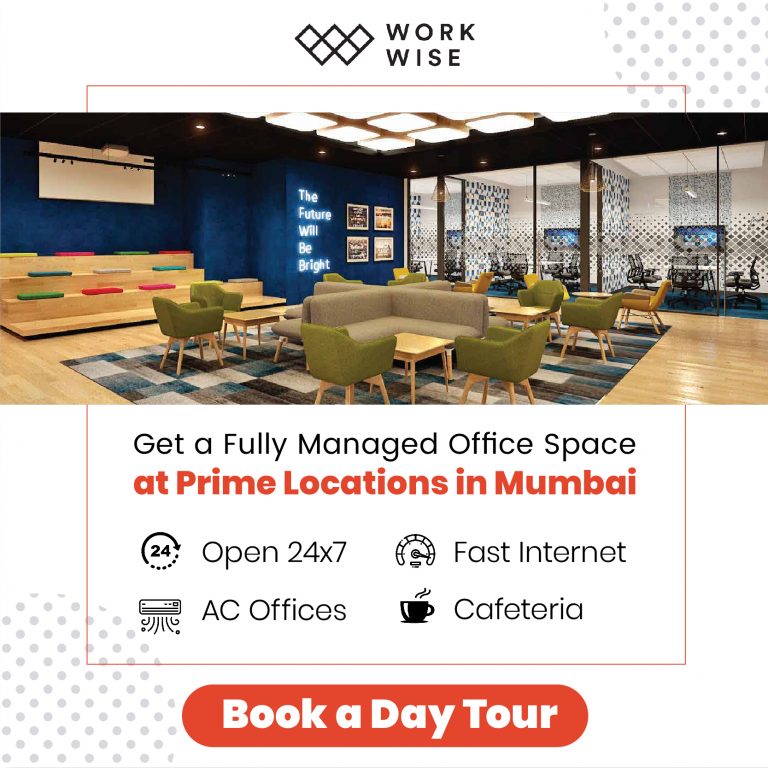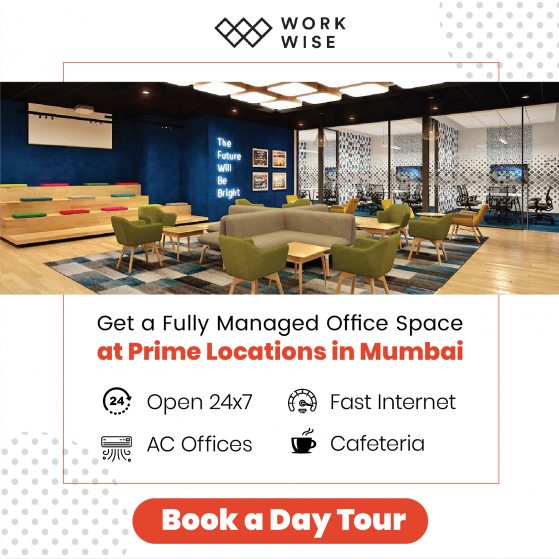 3. Amenities
The infrastructure and amenities a coworking space provides can make or break its worthiness. Find the right workspace that offers a membership plan with everything you need. This can include simple needs or complex things like recreation facilities, catering and more.
4. Quality
Finding a cheap solution may not always be the best and that is why quality matters above all. So, make sure to closely inspect for its quality. At the end of the day, you get what you pay for.

Consider your budget and the features of the workspace to gauge its effectiveness. Be aware of what you need and strive not to settle for anything less.

Finally, when you are evaluating a coworking space, it's best to visit the location in person and even better is a trial to see if it is the right match for you. This will enable you to get a sense of the culture of the coworking space and probe in deep to see if it's right for your business.

WorkWise's offices are designed ergonomically and keeping productivity in mind. It offers a full range of workplace solutions that business needs. To know more about WorkWise, head here!