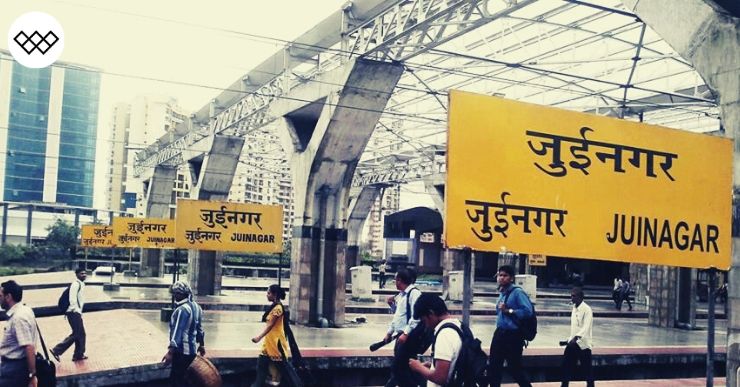 Got a Large Team? Thinking of Renting an Office? Here's Why You Should Look at Juinagar!
A substantial working team in Mumbai implies oodles of moolah spent on leasing an office space. And by oodles, we mean a heap as tall as the Himalayas. Considering the real estate rates in the financial capital of India, it is no exaggeration to say that. Bombay is just that expensive.
So, what do businesses, companies or founders do when they are to find a working setup for a sizeable number of employees, but don't have the capital for it? Well, they look for a space in Navi Mumbai. More affordably, they look for a coworking space in Juinagar. 
Why is Juinagar Your Best Bet on Renting an Office?
The Mumbai Metropolitan Region (MMR) has reached a saturation point when it comes to spaces designated to commercial markets. With MMR bursting at the seams, the developers have moved towards Navi Mumbai, making it the next hotspot to set up an office. Vashi has already proven right on this point, and Juinagar is up next.
The Exceptional Affordability
The monthly cost of renting a commercial space in Malad or Goregaon, Mumbai, is around Rs. 100 to Rs. 125 for every square foot. That's a conservative estimate. On the other hand, the monthly cost of renting an office space in Juinagar, Navi Mumbai, ranges from Rs. 45 to Rs. 60 per sq. ft. That's almost half the price.
For a company, which has to house a goodly number of professionals every day, the difference in cost turns out to be a substantial saving in the long run. 
The Brilliant Connectivity
Rail, road and metro, accessing Juinagar in Navi Mumbai is possible via all the three channels. The Navi Mumbai Airport Influence Notified Area or NAINA is one more reason why Juinagar should be your next destination to establish a working base. The area surrounding the proposed Navi Mumbai airport plans to run a parallel World Trade Centre. Equipped with a helpdesk to guide developing companies on tax customs and procedures along with incentive schemes launched by the Government of India, NAINA might also become the pivotal hub for business in the future.
The Excellent Infrastructure
For a business, there are three key factors to keep in mind when shopping for the next office location. The cost is the apparent first. Connectivity is the second and the third is infrastructure to house employees and improve the business network. Juinagar has every necessary social infrastructure. From affordable residential areas to shopping centres to hotels and restaurants, the locality has it all.
Why Choose a Coworking Space in Juinagar?
The advantages Juinagar delivers to your company makes it an easy sell, especially if you are looking to establish business headquarters that's nothing to sneeze at. What requires a closer look is a coworking space in Juinagar. To that end, we explore what the latest WorkWise centre offers to you.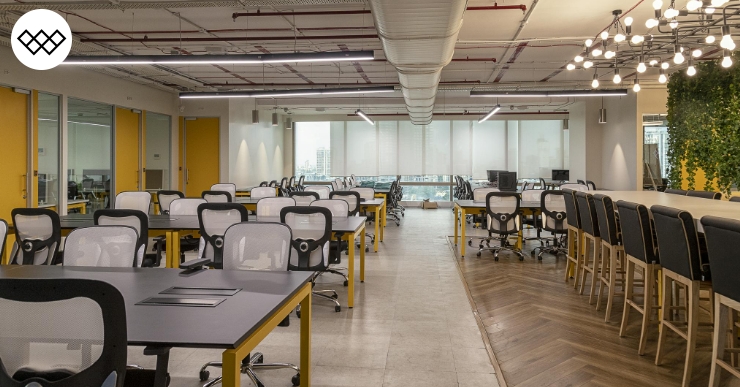 On the map of shared workplaces, the WorkWise Juinagar Centre is a sprawling 20,000+ square feet area focused on providing ultimate work satisfaction. The coworking space is a re-invention of modern work setup, and it suits MNCs, SMEs, Enterprises and freelancers alike.
The Boutique Feel
The coworking space exudes a vibrant décor with an intimate feel. When combined, these two features serve the basic needs of individual professionals, start-up founders, and small organisations.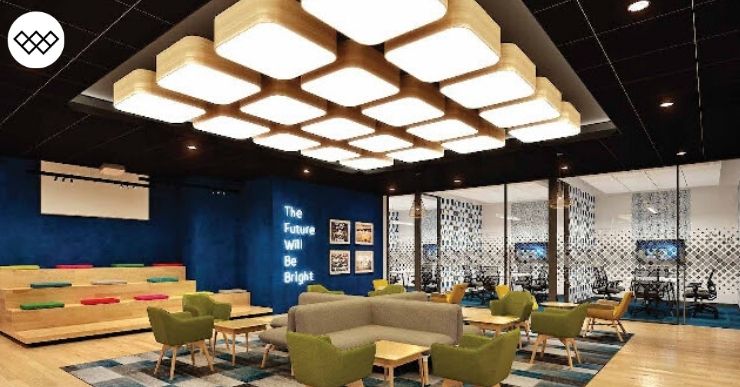 The Customisation
It even offers the option to customise a space for bigger companies at reasonable costs. The pricing is based on the type and size of the offices/desks chosen. WorkWise makes it easier for you to pick the most affordable and fitting workspace by bestowing complete flexibility when it comes to choosing between:
Cabins:
These are spacious private offices fit for top executives of a large MNC.
In fact, the private cabins at our Juinagar center can be used as your own private office and can accommodate team sizes of up to 38.
Dedicated Desks:
These are exclusive desks and seating spaces that a co-worker can call his own and customize so as to feel at home.
Hot Desks:
These are work desks which you can change every day and are apt for creatives and freelancers who want the freedom of swapping work locations to get their blood pumping.
The Meeting Rooms
Whether it is a large team or a tiny group of four, meetings are essential for a productive business. The coworking centre comes equipped with state-of-the-art meeting rooms installed with the latest audio-visual facilities. The biggest conference room can comfortably accommodate 16 members and, using the A/V tech, allow you to connect to as many remote workers as you want.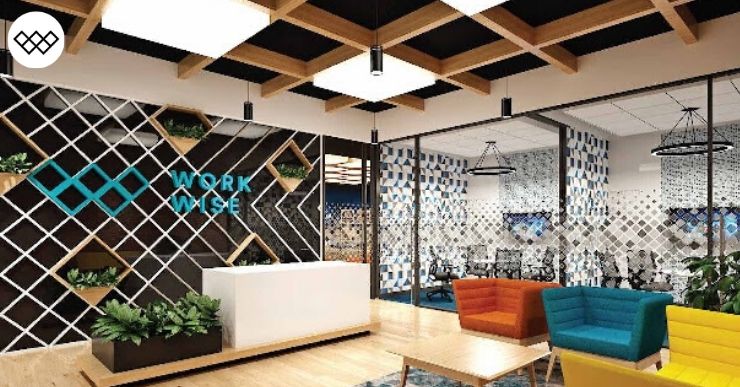 The rooms are equipped with technologies like Kaptivo and Adapt to make the day-to-day running smoother. The platforms are just one more step WorkWise takes towards helping its members.
The Collaboration
Collaboration over competition is the foundation on which coworking functions and the Juinagar Centre takes it seriously. 
Networking events, where members can interact and engage with each other, are hosted quite frequently.
Moreover, this shared workplace has a dedicated recreational area where co-workers can take a break from their hectic schedules and collaborate with other individuals.
Coworking in Juinagar: The Obvious Choice
Navi Mumbai is on the trajectory to become the "It Place" in the coming years. Setting up a shop in Juinagar now means you will be ready to reap the benefits from your business whenever the right time comes. WorkWise helps you get access to a coworking space that delivers positive user experience and impeccable customer service every time.
A shared workplace in Juinagar should be your obvious pick, given the success rate of people who co-work. When compared with conventional offices, coworking spaces are the breeding grounds for innovation. To solopreneurs, they represent immense networking opportunities. To freelancers, they offer a sense of purpose. To enterprises, it is an opportunity to work in a relaxed atmosphere.
Essentially, coworking has something for every professional irrespective of their background.
Are you still unsure about coworking in Juinagar? Why not give it a whirl and decide for yourself?
Book a day pass for the WorkWise Juinagar centre here. 
If you'd like to have a look at our Andheri or Lower Parel centre, feel free to let us know.
Visit WorkWise to get a feel of the collaborative environment yourself before you rent it for your large team!