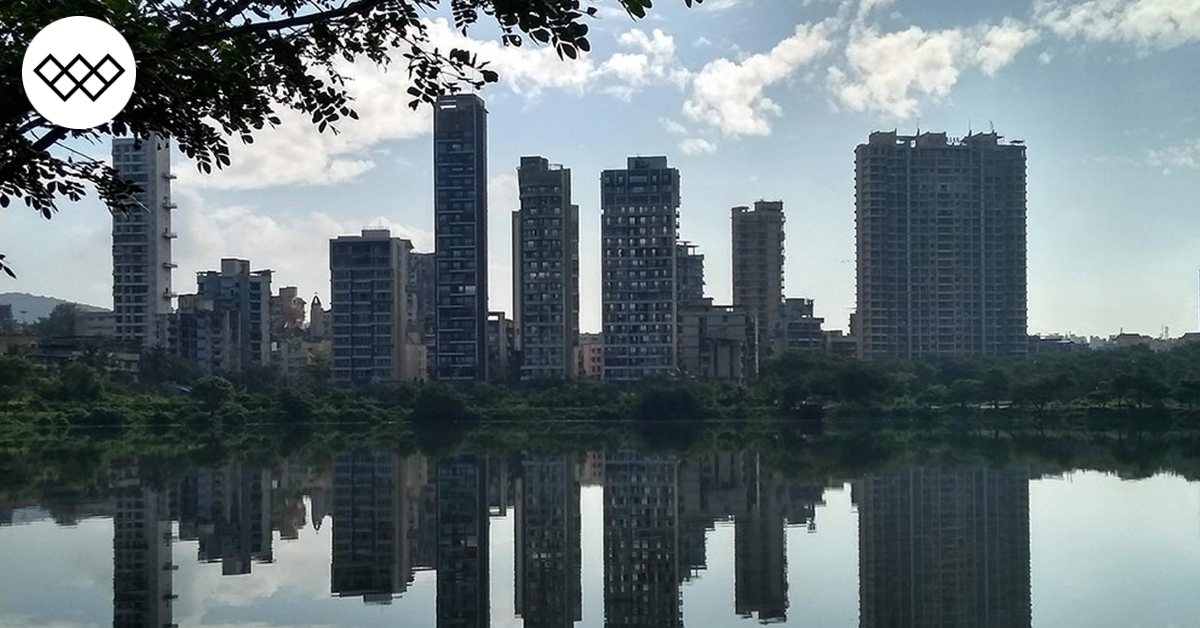 Coworking Space in Navi Mumbai: Why It Makes a LOT OF SENSE to Get a Workspace in Navi Mumbai?
Hardly any distance from Mumbai and Pune, tons of available talent, and exceptionally well-planned infrastructure have prompted numerous companies to set up shop in Navi Mumbai. Include rentals and coworking spaces that are exactly right for the pocket and the lure of Navi Mumbai skyrockets.
With these insights in mind, we thought why not dig deeper into the reasons why it makes a lot of sense to find a coworking space in the city!
What Are The Benefits Of Having An Office In Navi Mumbai?
Navi Mumbai has emerged as a sought-after destination for corporates and start-ups alike. Its meteoric growth is second only to the established commercial workspaces in Pune and Bangalore. The reason for it is quite evident. Navi Mumbai is as far apart from the other planned cities around Mumbai as can be.
Beyond infrastructure, it has an abundance of the natural landscape (who doesn't love to work in the midst of greenery) and wide roads (who doesn't hate the traffic-jams Mumbai throws at our faces every day on our way to work).
The Connectivity
There is nothing more you can ask from your next office location than ease of access. Navi Mumbai offers incredible connectivity with Central and Western Railway. All it takes is a local train, and you can zip to Andheri or Kurla from the city.
If you're thinking of clients coming from out of town, then worry not. A Navi Mumbai International airport is in the plans. FYI, this has jumped up the value of office spaces in the city, and all the good shared workplaces (read: WorkWise) are selling like hotcakes.
The Special Economic Zone
Spanning more than 13,000 hectares, the SEZ in Navi Mumbai is precisely what a business needs. No wonder, IT and ITeS companies are emerging in the suburb like dandelions after rain. Combine the advantages of a special zone with remarkably affordable rentals and accessibility to excellent human resource, Navi Mumbai becomes the place to work.
It is already home to over 70 firms, which includes bigwigs like UBS, L&T Infotech, Axis Bank, Accenture and Capgemini. In the coming months, there are likely to be 70 more.
Global Firms
Proximity to multinationals is always a perk for a business. Navi Mumbai delivers on this front too. Foxconn, a Taiwanese company, has set up a smartphone assembly facility in the Raheja District. IKEA, the Swedish furniture icon, has invested Rs1,000 crore in Navi Mumbai to open the doors of its second store in the country.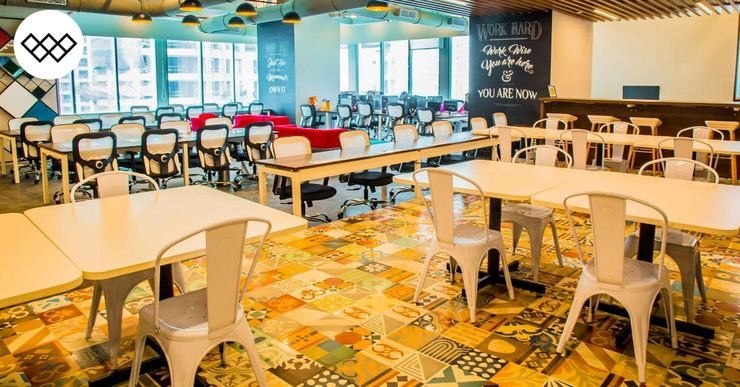 Why Vashi And Juinagar Are Hot Business Centres For A Company?
The Mumbai Metropolitan Region continues to attract top talent because of the immense work opportunities. That said, a common concern for both talent and employers is the budget. The prices of property have skyrocketed in recent years. Forget buying, even renting a place means paying through the roof.
Vashi saves the day for both employers and employees. The young, white-collar population of the metropolitan city find the fringe suburbs like Vashi pocket-friendly. So, they opt to live here.
With the exodus of talent towards the localities of Navi Mumbai, employers are following too.  Additionally, the monthly rent of even a grade A workspace is much, much lower here than elsewhere, saving companies considerable moolah.  And if they opt for a coworking space in Vashi, the monthly rental goes down even further.
Juinagar is another area in Navi Mumbai that makes absolute sense for a company thanks to NAINA (Navi Mumbai Airport Influence Notified Area). The Raheja District II business park is capitalising on the advantages of NAINA, in particular. In the works are a World Trade Centre-like space and helpdesk tailored to aid businesses. The helpdesk will guide companies on tax procedures, government incentive programmes and customs, making Juinagar the ideal location for a global start-up.
Coworking Space In Vashi: Your Option
The long list of paybacks Navi Mumbai delivers as an office address are apparent. The next obvious question is – which workspace and the obvious answer is Cyber One Business Park, the prime work location in Navi Mumbai.
WorkWise has 17,000 square feet of dedicated workspace in Cyber One. The entire 17th floor in the Greenscape building is our coworking area. The office is naturally lit thanks to the bay windows in all four directions, which also offer uninterrupted sea views. Besides a design that promotes productivity, it has sufficient space to get up, stretch your legs and think over puzzling projects.
The Location
Worried about getting to work on time? Well, our Vashi coworking centre is less than 500 meters from the highway and a mere 5-minute walk from the station. Concerned about lunch breaks? Within a radius of one kilometre of the shared workplace, there are numerous eateries, some perfect for client meetings too.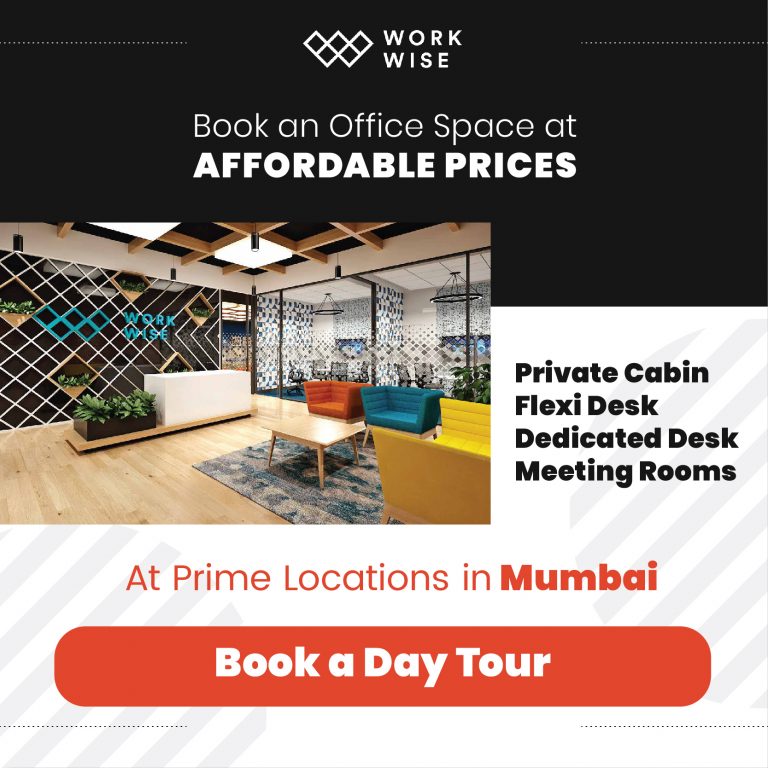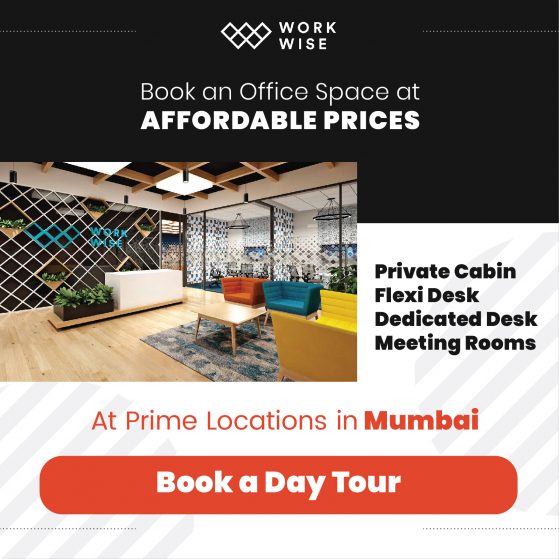 The Amenities
More than a professional address in Navi Mumbai, the coworking place gives you all the facilities needed to run a business seamlessly.
A business-grade Wi-Fi with a reliable connection and speeds of 100 MBPS.
An integrated café area for quick and refreshing breaks.
Front desk management for members and visitors.
Parking and house-keeping facilities.
Courier and concierge services.
24/7 access.
Coworking In Navi Mumbai: The Future
Navi Mumbai has set a new trajectory. It is anchored to be the next "It Place" for commerce. The connectivity, the social infrastructure, the affordability and the better facilities all merge to make the city a premium work location. If nothing else, then CIDCO's (City and Industrial Development Corporation of Maharashtra Ltd) proposal to create a corporate park twice the size of Bandra Kurla Complex in Navi Mumbai should be reason enough to find a workspace here.
If you're still sceptical about it, we say give coworking a try. A private office, a row of dedicated desks or even a few hot seats, you can rent them for a day, week or month. Pick the option that fits your budget; and experience not only all that Vashi has to offer but also the collaborative environment of WorkWise!