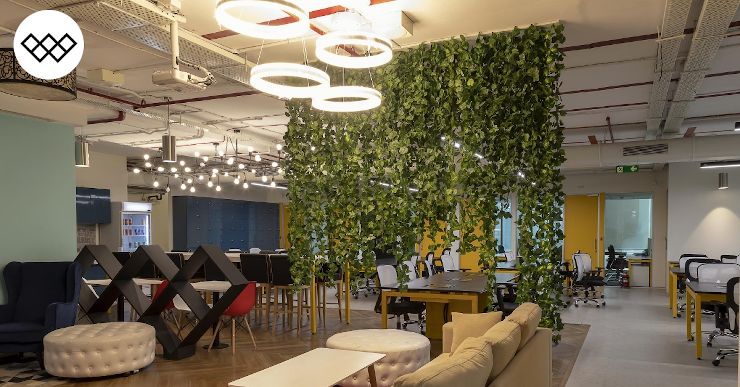 Understanding the Differences Between Virtual Offices and Coworking Spaces
Whether it is to find your first office or move to a new workspace, chances are you've given 'flexible working' some thought. And if you've done even cursory research on agile working, then two solutions would have presented themselves:
Coworking spaces
Virtual offices
Amateurs assume that the two options are the same. Yes, both the alternatives are amazingly pocket-friendly methods of pitching a physical tent for your business, but each comes with unique benefits. 
If you're one of the confused souls wondering whether to pick a coworking space or a virtual office for your business, then read on.
What's a Coworking Space?
A coworking space is a community where professionals from diverse backgrounds share an office space. These places come equipped with every amenity and facility that a business or individual may need. From high-speed internet to courier services, housekeeping and meeting rooms, coworking has it all.
Besides, they have extra perks, like lounge areas, cafeteria and bottomless pots of coffee. The benefit of coworking is the lower cost of operations and greater convenience. Unlike a regular office space, where you have to pay a long-term lease, a coworking space only requires you to shell out money for only what you use and the time for which you use it.
If your budget allows for a few desks for a week, you can rent them. If the requirement is for a private office for a whole month, then you can rent that, too.
What's a Virtual Office?
A virtual office is a company's official postal address meant only for communication purposes. The employees in a virtual office are trained to collect your mails, couriers and packages, and keep them safe until you collect them. They also handle calls by either directing them to your phones or taking down the messages.
Renting a virtual office space doesn't actually give you a desk or a physical space. For instance, you could be working out of your home in Vashi, but the address on your letterhead and the business card would be somewhere in Andheri.
What's the merit of renting an office space but not occupying it physically? One, it creates a professional and prestigious image for your business. Two, you don't have to pay through the nose to have a brick-and-mortar office in a prime location. Three, the virtual office acts as your receptionist. It manages all your incoming calls and emails.
How Do Shared Workplaces Differ From Virtual Offices?
Virtual offices are like old-style business spaces, for they work in a conventional manner. There is a receptionist who takes care of the communication side of the business.
Coworking is a brand-new concept of working with its bedrock as a shared community. These open-plan spaces promote collaboration with people. They are well-equipped with floating desks, private offices, meeting rooms, printers, visitor management and every other facility required for official work.
Here are the most apparent differences between coworking spaces and virtual offices.
| | | |
| --- | --- | --- |
| Amenity | Coworking Space | Virtual Office |
| Desk | Yes | No |
| Wi-Fi | Yes | No |
| Fax/Printer | Yes | Yes |
| Private Office | Yes | No |
| Free Coffee/Tea | Yes | No |
| Visitor Management | Yes | No |
| Conference/ Meeting Room | Yes | No |
| Telephone Services | No | Yes |
| Access To Office | 24×7 | Limited |
Access to Community
A crucial difference between coworking spaces and virtual offices is the collaboration with the community. A virtual office means you work in isolation inside the premises of your home. Whereas, the very term 'coworking space' implies a work area of a supportive group. You can collaborate with other members, get almost instantaneous help for any problem and even host events like product launches and seminars. Virtual offices don't give this privilege.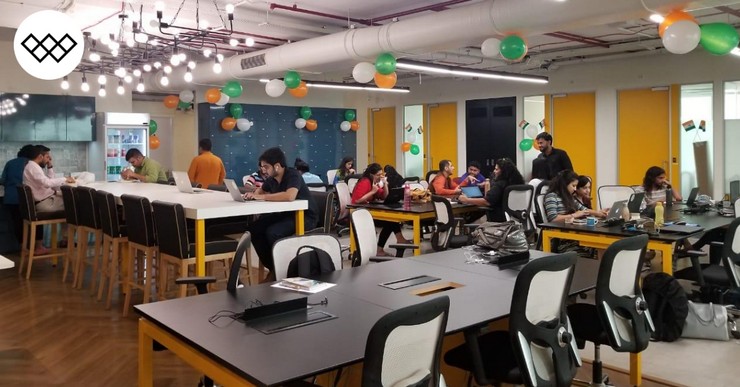 Membership Bonus
Another dissimilarity between shared workplaces and virtual offices is membership. A virtual office is an address you rent. Period. Coworking spaces come with memberships or day passes and let you choose per your preference. The membership comes with freebies, like access to like-minded individuals, and the liberty to work any time of the day or night.
Who Should Use A Coworking Space?
Anyone can use a shared working space.
A business owner who comes to Mumbai intermittently can rent a desk for a day or a week.
A start-up who can't afford set-up costs, like furniture, office equipment and leasing, can save tons of money with a coworking space membership.
Corporations branching out into a new location (city, state, or country) can book a shared workplace and, then, expand as they need.
Be it freelancers, remote workers, lean teams or solopreneurs, coworking is meant for everyone.
Who Can Use a Virtual Office?
A virtual office is primarily a commercial location that answers your incoming calls and collects your mail. On the surface, it appears they are a fit for anyone, but digging deeper shows that they are best-suited to:
Start-ups who want to capture a market but don't want a physical location in the place.
Individuals who love to work from home but can't use their residential addresses for business.
Businesses testing out new waters and not in favour of adding overheads costs like the staff and physical location.
Corporates who wish to expand their footprint to new cities without an actual operational arrangement. 
Coworking Space vs Virtual Office: Pick Your Best Fit
As you look at the past five odd years, you notice a gradual transformation in the business landscapes. Earlier, the giant slice of the workforce pie worked out of the run-of-the-mill offices. Today, a considerable slice of the workforce pie includes independent professionals, small businesses, contract workers and solopreneurs. As the trend of working independently increases, the need for workspaces, which suffice the requirements of these individuals, is also rising.
Shared workplaces and virtual offices both cater to this need. However, like every aspect of a business, one man's meat is another man's poison. In simpler terms, what fits a freelancer won't necessarily suit a start-up. Therefore, the type of flexible workspaces which would suit you directly depends on your business requirements. 
Use the information provided in the post to make an informed decision. However, if you still find yourself in two-minds, give coworking a try. Get a day pass with us!