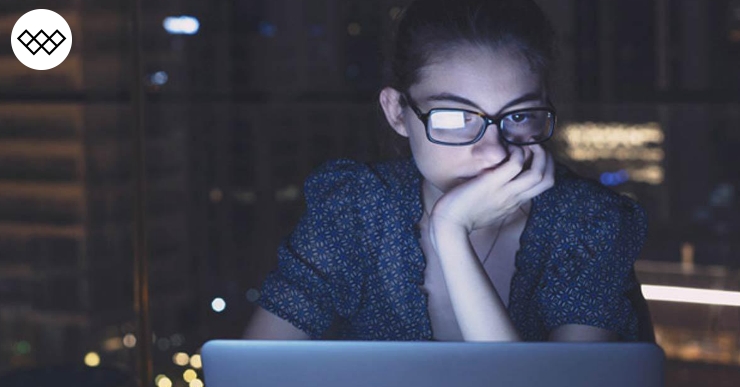 Always The Last One To Leave The Workplace? Here's Why And How You Can Avoid It!
Since the past few years ago, an eye-opener of a letter from Narayana Murthy to Infosys employee has been making the rounds on the Internet. A part of it stated that if you are working for over nine hours a day or on weekends too, then Infosys is not the company for them. While the veracity of the letter is under question, what it says is undeniably valid.
Working long hours is neither a sign of a hard worker nor a productive one. Inversely, leaving the workplace on time is not necessarily a sign of being a clock-watcher. Rather, it is a sign of greater skill and proficiency!
If you are the last man/woman standing in the office at day end, then it is time to change habits. Let's take a look at why and how you need to do this!
Don't Clock In Extra Hours At Work… Clock In 'Productive' Hours!
There are two types of workers who push themselves to work beyond the intended hours every day. The first are workaholics. The second are those who believe that staying in the office for longer hours makes them look diligent and productive. 
While the former rarely think of anything outside their work, the latter hope that extended hours will lead to exceptional performance reviews, quicker promotions, and more generous pay raises.
Well… reality is appreciably different. Longer work hours don't necessarily equate to more favourable reviews. But they do result in health problems and burnouts. It's been proven that extra time spent at the office:
Doesn't positively impact work.

Doesn't lead to improved outcomes.

Can lead to boredom and burnouts.
The countless hours you spend tweaking minuscule details of a project, don't necessarily make it better. Rather, working excessively without there being a need to do so, can cause more errors. 
There is a reason why Henry Ford switched '48-hour weeks to 40-hour weeks' for his employees. Consistently working for more than a set number of hours in a week lowers productivity.
Clock Out Of Work On Time: The How
When you are in the habit of stretching your shift beyond the customary 9 hours, with hopes of improving the quality of work, or simply getting more done, breaking it can become pretty difficult.
Here are a few tips to ease you into the habit of leaving work on time (unless you are required to stay back owing to an emergency)… 
1. Decide A Time To Leave The Workplace
Working on every task as it flows is not an efficient use of time. As the day comes to an end, you will find yourself struggling to complete some of the more urgent tasks. The trick is to begin the workday by making a list of the tasks that need to be done for the day. Block time for each one of them and finish them systematically.
Of course, there will be days when you need to work a few extra hours. Even so, decide the tentative time at which you switch off the computer and leave for home. By doing so, you are more likely not to stretch unnecessarily, and tackle tasks more intelligently.
2. Don't Squander The Day Away
Texts, instant messages, emails, alerts, social media notifications – all of these are distractions that demand your time and attention. When you decide to take one-minute breaks to respond to an SMS or WhatsApp message, you end up devoting a lot more time to it. 
The average office employee spends 56 minutes per day using their cell phone at work for non-work activities.
That's almost an hour, the crucial one hour that can change the time you leave work. The advice on not wasting the day is to switch off all non-essential alerts. Visual icons, sounds, pop-ups or vibrations, should all be muted. 
For social messages, use your lunch or tea breaks. For work messages and email, chalk out particular intervals, and reply only during these stipulated hours.
3. Make Plans For The Evening
'I don't have anything to do tonight, so why not keep working.' The thought crosses most minds during the workday. A substantial chunk of overtime workers fall into this category.
If you are one of them, then make plans for your evenings. It will give you the push to finish work and leave the office on time. Join a class or a group that meets at the end of the workday. 
Coworking spaces often have activities and events that are intended to build the community at the workplace, and ensure a balance between work and life. If you are working out of a coworking space, make sure you participate in these activities – it will automatically make you plan your workday better!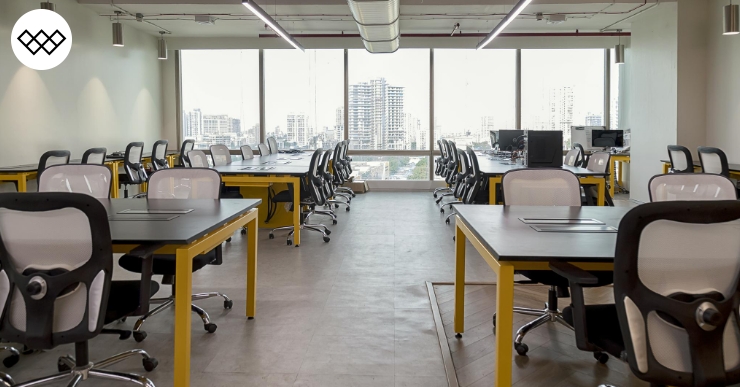 4. Prioritise Your Tasks
When you finish non-essential tasks first, the urgent or vital ones get pushed back. As a result, instead of clocking out on time, you find yourself in a rush to finish those pressing items on your list.
The trick here is to divide your to-do list into urgent and not-so-urgent tasks. Finish the ones that have to be completed, and work your way through the list in this manner.
The environment in a coworking space may push you to prioritise better or simply be more productive. 64% of people who use shared workplaces are "better able to complete tasks on time."
5. Build A Flexible Schedule
To break a habit, one needs to break the routine. When you work the same shifts every day, monotony can quickly set in, leading to a sluggish pace of work that eventually leads to longer hours at the workplace. The result? Lack of productivity!
Thanks to technology, it is now possible to have a more flexible work schedule, where you can change the timings of the shift you usually work. If the organisation allows it, you can work from home too. However, to avoid distractions, you can always opt for a coworking space!
Coworking spaces offer the environment of a workplace and the opportunity to have a flexible work schedule. This ensures that you are being productive enough, and you are leaving the workplace on time too!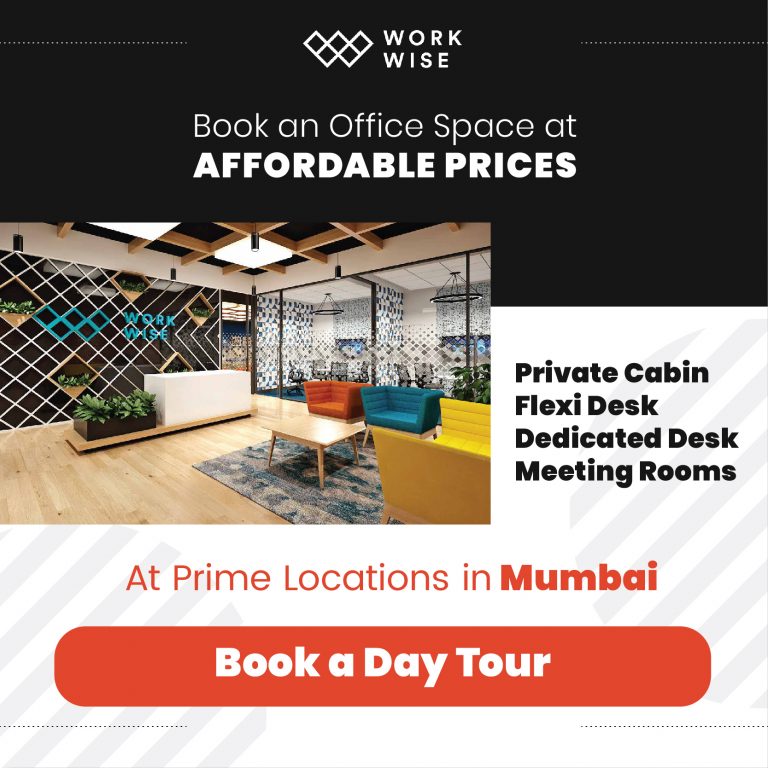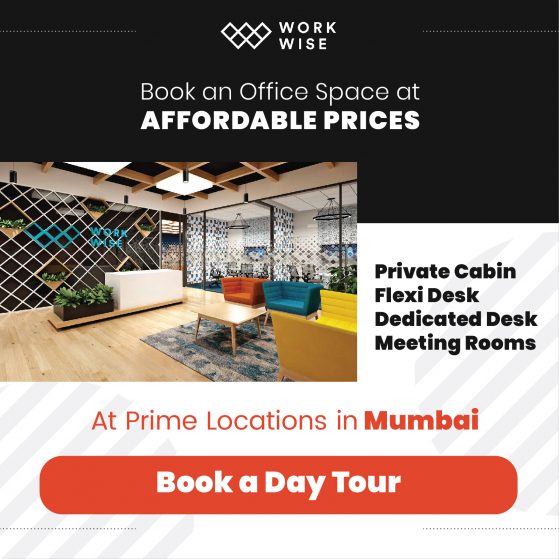 Work Longer ≠ Accomplish More
There is plenty of proof that overworking leads to anxiety, stress, and ailments. Despite this, overtime is still a persisting phenomenon. Working out of a coworking space, and following the tips mentioned above can help you break this toxic habit, and work more productively, rather than just clocking in extra hours!
If you are looking for a coworking space in Mumbai that offers both open and private workspaces, get in touch with us at WorkWise!