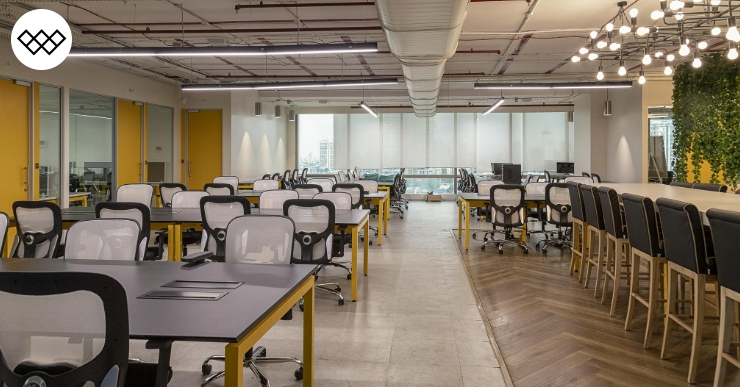 Why A Coworking Space In Lower Parel Will Be Your 'Ideal' Workplace
We are living in times where if someone says "we're going to work," they don't necessarily mean a typical office with cubicles or a traditional workspace. The workplace has received a makeover, that's made it more collaborative, open, and diverse. Say hello to coworking spaces!
If you are looking for coworking spaces, or shared spaces in Mumbai, it is important to find one that's easily connected by trains and roads. While you'll find a lot of such places in Mumbai, the most central of them all is Lower Parel! And, it's not just the location that makes this place an ideal location for a coworking space. It's slowly becoming a corporate hub that you should be taking advantage of.
Let's take a look at some of the reasons why you should be looking for coworking spaces in Lower Parel!
Why A Coworking Space In Lower Parel Could Be Your 'Ideal' Workplace… 
The pivotal aspect when hunting for a coworking space in Mumbai is its address. Given how vast the city is, location becomes both a practical necessity and an emotional crutch. You want clients to be accessible, and you don't want to spend most of your time trying to reach the office. 
With its excellent rail and road connectivity, Lower Parel is pretty much the perfect location to have a coworking space. But, that's not all. It is slowly turning into an ecosystem of world-class education, entrepreneurship, and versatile industries. 
1. Right At The Heart Of India's First Innovation Hub
Call it a central business district or commercial hub. Give it the moniker of innovation hotspot or the meeting grounds of harbingers. The result remains the same. Lower Parel Innovation District (LPID) is the quintessential place for start-ups, freelancers and conglomerates alike to set up shop.
By choosing a coworking space in Lower Parel, you get to be amid renowned PR firms such as Edelman, Genesis BM, and cosmetic empires like Nykaa. From retail to entertainment, from finance to design, every sector has pitched its tents in the area.
2. A Rich Mix Of Talent And Professionals
Location is crucial when selecting a shared office space in Mumbai not merely for utilitarian reasons. It also defines the work atmosphere and access to resources, which is why Lower Parel is the reliable choice.
Lower Parel is home to the Design, Innovation & Creativity Led Entrepreneurship ecosystem (DICE),  Indian School of Design (ISDI), and several other educational institutions that nurture talent and new-age skills, qualities vital to a productive worker. By working in close proximity to such talent, you get first dibs on them!
3. Well Connected
Humans are inherently lazy. It has led us to create things left, right, and centre. But it also implies that we avoid traveling to places that aren't easy to reach. Lower Parel is well-connected not just by roadways and railways, but also the proposed monorail. Rarely do you find a part in Mumbai that has such a vibrant mix of business, talent, and connectivity. It transforms Lower Parel from just another location to a remarkably favourable spot to build a business.
4. The Stamping Grounds Of All
We've shown you that Lower Parel has become the natural habitat of companies and talent alike. These are the two pillars of any organisation. The third is more socio-cultural. It nurtures a productive environment, and it comes with the mingling of people from all walks of the industry. 
Since Lower Parel is surrounded by cafes, eateries, and spaces that conduct everything from legal workshops to start-up events, it has become the stamping grounds for people who don all sorts of hats.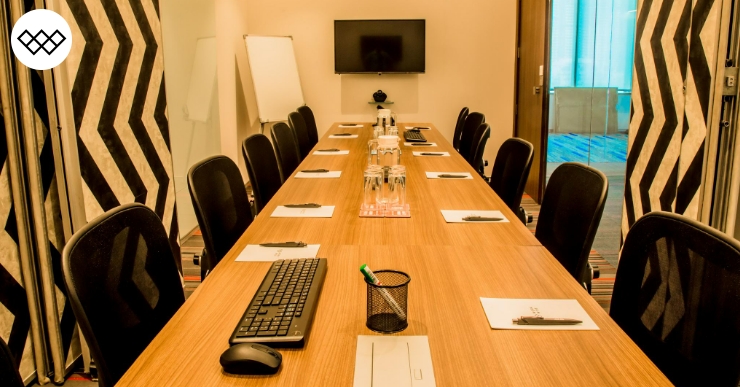 What Makes WorkWise's Lower Parel Coworking Space The 'Ideal' Workspace
LPID sure is the ideal place for coworking in Mumbai. WorkWise is situated right in the eye of this buzzing corporate hub, at Kamala Mills. 
Located on the 16th floor, WorkWise's Lower Parel centre offers access to 10,000 sq. ft. of comforts, amenities, and facilities to help establish a business. When you choose this as the address of your firm, you open a world of opportunities. How so? At a stone's throw away are coffee shops for quick offsite brainstorming, high-end eateries for 'lunching' with esteemed clients, and every essential facility you'll need.
WorkWise pays minute attention to business needs. Our shared working space centre comes with business-grade Wi-Fi, professional front-desk management, state-of-the-art equipment, a comfortable lounge, and ergonomic furniture among other facilities. Each section of the open and naturally lit coworking space is curated to form great first impressions on your patrons.
There's something for everyone. If your work demands privacy and a quieter environment, WorkWise Lower Parel has fully furnished and adaptable private offices to accommodate teams of any size. Additionally, there are conference and meeting rooms with AV systems and in-room beverage services. 
Parking, showers, housekeeping, lockers, telephone booths or endless cups of tea or coffee (pick your poison), you name the convenience and WorkWise Lower Parel has it. 
Looking For Coworking Spaces In Mumbai? Head To Lower Parel!
Lower Parel sure seems to be the ideal place to have an office. And when you choose a coworking space, the networking opportunities, the potential for growth, and the scope of talent quadruple without breaking into a sweat! The wholesome ecosystem it provides is conducive to building a business, and ensuring that it grows, and the coworking environment further helps achieve this.
If you are looking for a coworking space in Mumbai, choose any of WorkWise's centres situated in buzzing business hubs like Lower Parel, Andheri, and Vashi. To know more, head here!