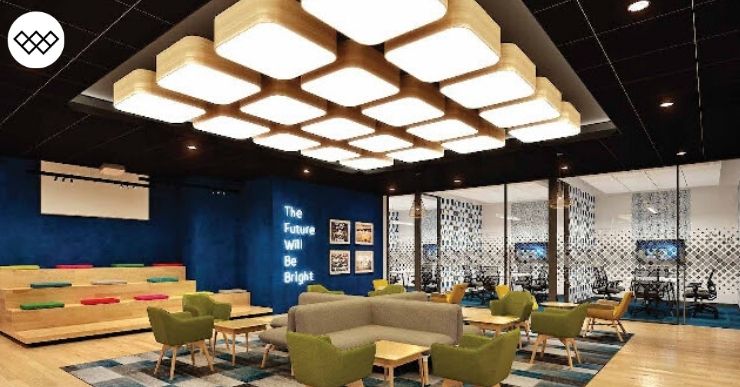 How to Find & Signup with the Best Coworking Space in Vashi
Let's travel back in time! A few years back, being successful only meant being engineers, doctors, lawyers or bankers, right? The picture of a white-collar job was pretty much about having a 10′ x 15′ room or a cubical which we could take pride in calling our cabin.
Fast forward to the present, and the scenario has changed for the better! People are making 'unconventional' career choices and finally moving out of those typical cabins and cubicle setups… This is also the time when coworking spaces are gradually replacing the traditional offices.
There's a good reason for that. Coworking spaces come with numerous perks; they are still your own office, however, you need not worry about the maintenance of the place, and the amenities like interiors, furniture, internet connection, coffee machine, or even the housekeeping. You got to solely worry about your work and…your work.
Coworking Space in Vashi
Alike the prime locations around Mumbai and Pune, Navi Mumbai is also a budding and promising location for corporates and startups. In terms of infrastructure, the city has many perks – connectivity with the western and central railways as well as it's home to several MNCs and so on.
While the budget is a matter of concern for employers, Navi Mumbai has been one of the top choices for its pocket-friendly nature. And, opting for a coworking workspace tends to save more on rent. It is like a cherry on the cake, right?
What to Look for in an Ideal Coworking Space in Vashi?
Let's dig into an endless list of what to look for while opting for a coworking space in Vashi.
The Physical Space:
The workspace should be convenient as well as a treat to the eyes at the same time. It should be bright, vibrant, and refreshing. As you are supposed to spend the major part of your day in your working area, it should be comfortable and ergonomically designed. Working with a constant backache isn't taking your productivity anywhere.
Hence, keeping the above in mind while choosing the suitable coworking space in Vashi, will help you a lot.
Amenities:
Apart from the infrastructure, the next significant characteristic to look for when opting for the best coworking space in Vashi is the perks offered by the coworking centre. One should look at the amenities on offer like internet connection, the meeting rooms, the kind of workspace setup they have on offer – open desks, cabins, etc. Also, you need to check the working hours of the coworking centre, do they allow 24/7 access? Apart from that the other amenities like recreational or common areas, restrooms, pantry, housekeeping staff, parking facilities, etc. are important to take note of when zeroing on a coworking space in Vashi. You need to make sure it serves you well in terms of other facilities on offer rather than just the workplace.
The Opportunity to Network:
Coworking spaces are one of a kind in terms of providing competitive advantages. You get to share the space with people from multiple industries. Working with like-minded people can be mutually beneficial to all. Coworking spaces are also best to network and grow. You need to ensure that coworking space is conducive to the same and offers you exposure to a vibrant working community.
Commute to the location:
The rush hour traffic and commuting via public transport is always a challenge in metro cities. Before signing up for a coworking space in Vashi, make sure that the location is easily accessible not just for you, but for your employees as well, especially via public transports like buses and trains.
Security System:
While breaking the walls of the cubicles was one of the best choices professionals have made; this change also brings concerns and one of them is the security of workspaces. A work environment sheltered from physical theft and online threats is a need of the hour.
Make sure that the coworking space you opt for is well equipped with surveillance cameras, provides a secure and reliable internet connection free from malware attacks, and also comes with sound-proof meeting rooms, secure locker facilities, etc.
Social events:
The soul of any coworking space is its sense of community that gets stronger with the involvement of each member. Coworking spaces organise weekly or monthly events like wellness activities, games, social gatherings, motivational talks, etc. encouraging everyone to get involved, thus strengthening the sense of community. This also plays a vital role in networking.
Look out for such spaces where you can grow socially and intellectually as well.
Signing Up with the Best Coworking Space in Vashi: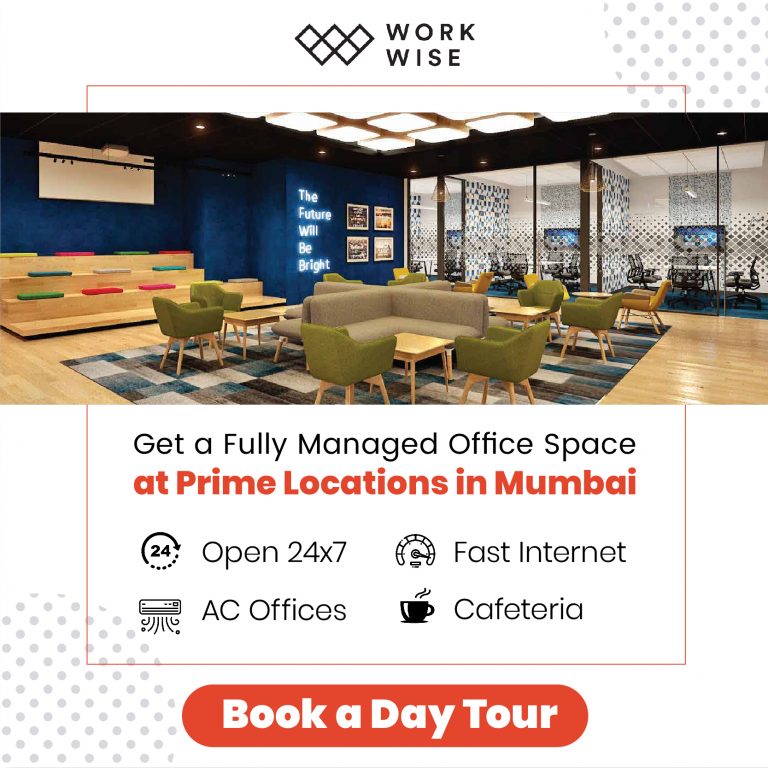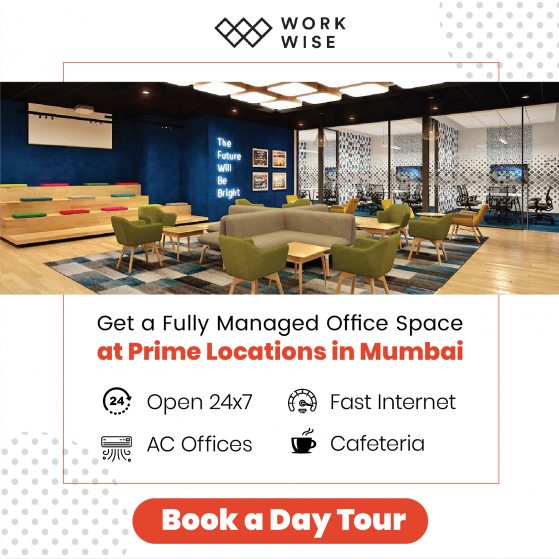 You must be wondering where does such a coworking space exists?  The answer is at Cyber One Business Park in Vashi. WorkWise has the entire 17th floor occupying a total of 17,000 square feet of workspace in Greenscape building, at Cyber One Business Park. The entire area is breezy and the office space offers sea view from the bay windows in all directions. In addition to this, it also has sufficient space to move and stretch when tired.
Our Vashi coworking centre is about 500 meters from the highway and a 5-minute walk from the railway station. Also, there are various places to eat within a kilometer radius.
We offer a range of dedicated desks, private cabins, hot desks, meeting rooms which you can rent by the day, week or on a monthly basis.
So, book a free day pass and experience not only all that Vashi has to offer but also the collaborative environment of WorkWise! For signing up you can directly reach us at +91 22 6644 1900 as well.