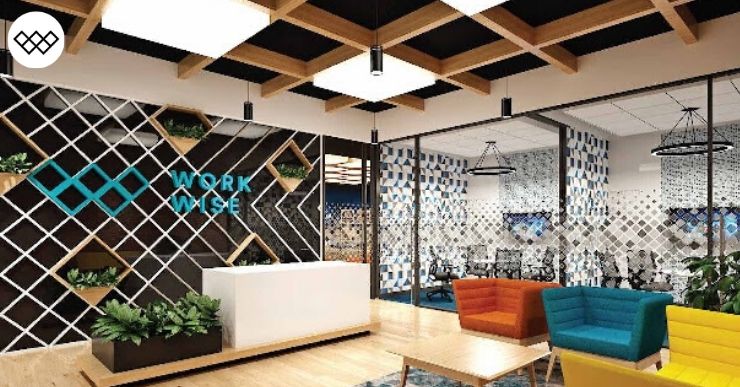 5 Biggest Differences Between Traditional Office Space And Coworking Space!
When you're setting up a business, and we mean the actual physical location of it, you've got two choices at hand. You can either go the traditional way or opt for a coworking space. What makes the perfect fit for you is dependent on a) type of business b) approach to work c) target or goal of business and d) the budget you have in hand.
Traditional Office Spaces Vs. Coworking Spaces
Both traditional offices and coworking spaces come with their own merits and demerits in each of these four areas. To help you decide which office space makes the right choice for your business, we elucidate the most significant differences between the two.
1. The Definition
Traditional Offices
They are solely yours, i.e., only employees of one company use one particular office. Each person is siloed in a cubicle or private office. To set them up, you need to take care of every aspect by yourself. From getting an internet connection to finding furniture, from hiring an office manager to equipment, every element is your decision.
Coworking spaces
These are places where you share the working area with other members. They have an open layout and nurture mingling and collaboration. Besides offering you a comfortable chair and desk, a coworking package includes all the amenities you will need. From business-grade Wi-Fi to free coffee, these workplaces take care of every requirement.
2. The Expense
Traditional Offices
These cost more not just financially but also in the effort you put in because it is your responsibility to organise and manage every functioning necessity. From the security of the space to stocking stationery, every small and big decision adds to the expense of running the office. The hassle of maintenance, contract renewal, parking, etc. is all yours, which means time wasted on fulfilling them or money poured into outsourcing them.
Coworking Spaces
Most people choose coworking on the basis of two things – a supportive community and an extremely flexible work culture. While these are the core reasons why coworking spaces have become popular, they outshine traditional offices because of the economic benefit.
A membership to a shared workplace is much, much more affordable in both time and effort. More precisely, there is no effort required on your part. Along with your hot desk, dedicated desk, or private office, every facility is in-built in the fee. You get access to all the nice things like someone handling your mail to an always stocked coffee pot with your membership plan.
3. The Lease
Traditional offices
There is nil flexibility in a conventional lease, and it comes with a high up-front cost. Once you sign a contract, you are stuck with it for a minimum of two to three years, if not more. While you do get free reign over the entire space you rent, if your team needs to expand mid-way in the agreement, the solutions are either economically prohibitive or just not practical.
The same applies to any operational issues you may face in the office, like lack of security or too high rent. Your only choice is to sit out the terms and conditions and then make a change.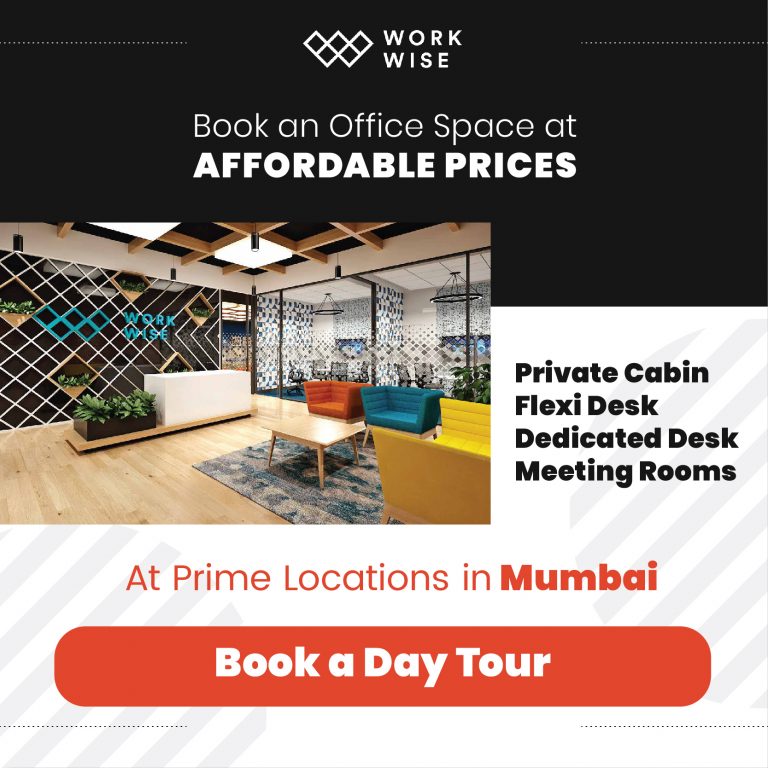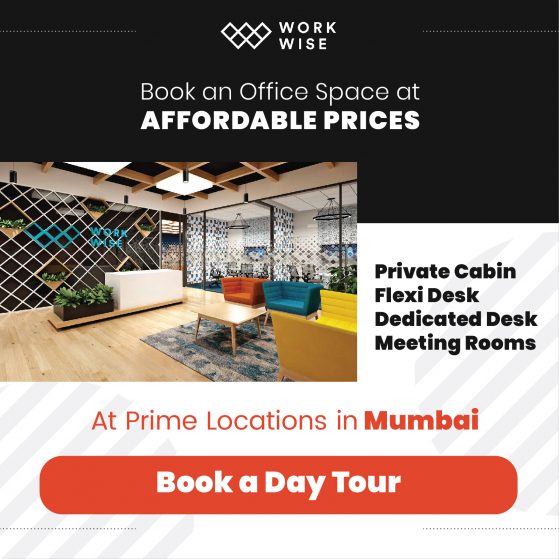 Coworking Spaces
There is no lease in a coworking space. You get a membership according to your needs, and you can change it at a moment's notice. Whether it is a desk for just one day or 10 dedicated desks for a week or a private office for four months, shared workplaces give you remarkably flexible choices.
For any business, this makes work much more manageable. Plus, you save a ton. For example, why waste money on an office that can fit 20 people and has a conference room for a team of 5, just because you 'may' need it in the future. Doesn't it make more sense to rent more space as and when you need it?
4. The Design
Traditional offices
Greige walls. Stubby cubicles. Poorly-lit spaces. These are the hallmarks of traditional office design. From chairs that adversely affect posture to monotonous layouts that reduce productivity, the blueprint of conventional offices is rarely conducive to creativity and efficiency. They are merely built to seat as many people as possible in a given floor area.
Coworking Spaces
The bedrock of coworking is collaboration. How do you increase collaboration? By promoting cross-team communication for which design is a crucial factor. This is why coworking spaces come with vibrant designs that nourish energy and creativity. From splashes of colour to big, bay windows, from ergonomic furniture to greenery, every inch of a shared workplace is built with productivity in mind.
5. The Community
Traditional offices
Traditional offices create barriers between employees by allotting them fixed cubicles. It discourages communication within the same team, so even thinking of connections and collaborations across departments is beyond the realm of imagination. As a result, employees have very few networking opportunities. If they do, they are limited to the same company or at most the same industry.
Coworking spaces
The fundament of coworking spaces is building a community of like-minded individuals, which is why they inspire members to move around the space. The lounge and shared areas give people the chance to meet new individuals from a plethora of backgrounds. In the span of five minutes, you can network with a finance whiz, an artist and a singer! If you add in the many events shared workplaces host, the opportunities to knit a community increase even further.
In India, Coworking Spaces Are Your Best Bet
CBRE India says that leasing of coworking spaces will reach 10 million sq. ft. by 2020. The growing prominence is largely due to "rising office rents and lack of quality ready-to-move-in supplies."
In simpler words, if you own a business in India, establishing a physical location, the wise decision is to rent a shared workplace.
When you evaluate all the traditional office options in the market, especially in a city like Mumbai, you'll realise the cost vs location analysis removes all the top choices, making a coworking space the right solution.
So, take the first step and get a free day pass and tour WorkWise. Give WorkWise a shot.
We are a coworking space in Mumbai, which gives notable attention to breeding camaraderie. Our community managers work on fashioning active-togetherness that adds value to your professional (and personal) lives!