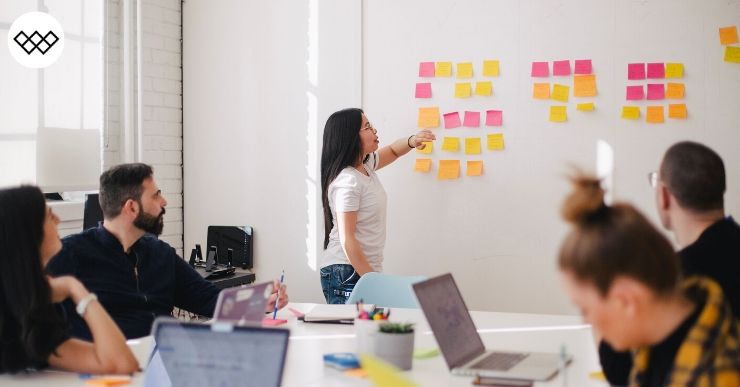 Got a Marquee Project? Here's How to Expand Your Team Quickly Without Worrying about Office Space
In 2007, there were just 14 coworking spaces in the world. By 2020, estimations say that there will be over 30,400 shared working places all over the globe accounting for 5 million members. We're pretty sure that this is a conservative prediction. The speed with which coworking has taken over the professional world all but ensures that they will dominate in the new decade.
What are the reasons for this stratospheric rise of coworking? When it comes to freelancers, remote workers, and solopreneurs, the reasons are quite distinct. We would instead focus on the various advantages coworking spaces bring to the companies hoping to expand quickly to meet a new project requirement.
How Coworking Helps Enterprises Expand Faster
When a company is expanding, it can do so on the following two fronts:
New geography
New business (read: marquee project)
In both cases, they face vital hurdles. For example, hiring talented workers becomes nearly impossible when they don't have an office in a new city or country. Similarly, when starting a new project, the companies rarely have a clear idea of how fast the team will grow and how many people it will require. In both instances, a coworking space becomes a convenient option. Let's take a look at the various outstanding features of coworking.
Easier Scaling
The first thought that goes into setting up a new project is the size of the office. If you go by the traditional route and look for an office space for lease, you will need to define the capacity.
Let's say you pick a space sufficient for five people. Three months down the line, the project sees exponential growth, and suddenly you require room for 25 employees. What do you do now? By signing a lease, you have committed yourself to space for at least one year, if not 5 or 10. Breaking the contract will be a costly affair and not expanding is not an option.
Coworking spaces give you the flexibility to scale as per your requirement without making any commitment. If you start with a four-person team, you can rent hot desks for just four of them and save a lot of money. A month later, when the team expands to ten, you can rent more permanent and dedicated desks for them. And when the project reaches a more substantial phase, you can rent cubicles or even whole floors in a coworking space.
Even the reverse is possible, in case the project has a deadline or doesn't succeed. It means when the time comes for the team to downsize or pack up and leave, shared workplaces will accommodate it.
Primarily, coworking places are the perfect solution for projects that don't have a clear growth projection but are aiming for the skies.

Easier Logistics
A notable chunk of time is spent on administrative tasks when setting up a new project. That's a considerable percentage of lost time, which could have been better invested in:
Onboarding talent with great potential
Improving the service or product
Roping in new clients
Shared workplaces keep the logistics at the bare minimum. They take care of all the administrative work required when starting a project, and they do it swiftly. 
For example, you have three days before the project team lands in the city. In these 72 hours, you have to find an office space, buy desks and chairs, and install all the equipment they will require. Completing everything in three measly days is not achievable. Also, this does not even include the soft setup, like access to buildings, logins, and passwords.
Coworking spaces come pre-equipped with all such amenities. All you have to do is decide the number of hot desks, dedicated desks, or cubicles you need. That's it. The rest of the big and small details are taken care of by the community manager. Essentially, shared workplaces help you set up with the least possible headache and disruptions.
Easier Setting Up
A lot of companies start projects in countries that don't speak English. In such instances, understanding real estate contracts or hiring housekeeping becomes an exercise in futility. Coworking spaces, on the other hand, will always have a community manager that speaks English fluently. It takes away the burden of communication gap due to language differences.
Another way coworking spaces make setting up a marquee project simpler is by their strategic location. Finding an office space in the heart of a metro city like Mumbai or any other is generally out of reach for a project that's still in its infancy. The choice is too economically prohibitive. Shared workplaces are pocket-friendly and are typically located in a neighbourhood with excellent connectivity!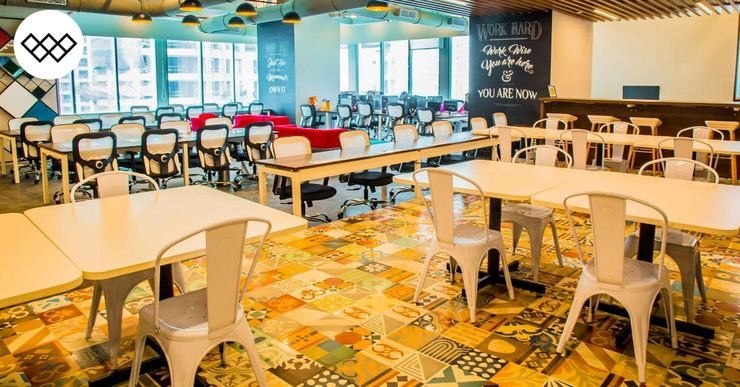 Coworking is the Obvious Choice
In 2016, Microsoft gave it's New York employees the option to shift to a coworking space. 30% of them agreed to it. The software enterprise also threw this option open to its employees based in Philadelphia, Atlanta, and Portland, thus becoming one of the first multinational firms to house so many workers in a coworking space. In 2017, IBM walked the same path and shifted about 600 employees to a shared workplace.
Why did the tech giants choose coworking? 
Well, there are several advantages to it, ranging from happier and productive employees to great networking opportunities. But more than that, shared workplaces allow firms to test waters. The temporary quality of renting desks by the day or week gives companies a chance to see if a project will actually help the business grow.
Furthermore, they are swift solutions to finding a fully equipped office. All it takes is a minute, and not weeks, of organising to make a space employee-ready. It is these subtle, often overlooked, paybacks coworking delivers to enterprises that make them so alluring.
From starting new projects to branching out to new locations, coworking gives you the freedom to reach new markets and tap into new opportunities. So, if you are looking for a quick and easy answer for your marquee project in Mumbai, get a free day pass at WorkWise!