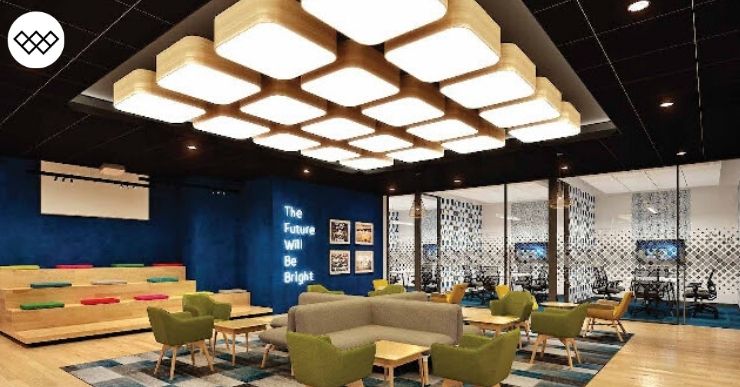 Why Moving to a Coworking Space is the Best Thing You Will Do This Year?
As 2015 was coming to a close, Forbes published an article titled "every office will be a coworking office in 5 years." The author's opening gambit was that the most mind-blowing conversation he'd ever had was at coworking lunch "with a lawyer, digital marketer, software developer, executive recruiter, and private equity investor."
With the new decade beginning, it's time to take stock of the prediction. While not every office is a shared workplace, it is safe to say that a substantial chunk of them are. From freelancers moving out of their homes to companies choosing more collaborative workspace alternatives, coworking has mushroomed in the past year or two.
If you're still oscillating between whether or not you should choose to cowork, then be assured that you are taking your work in the right direction by choosing coworking. It will be the best thing you do this year, especially if you're looking to hire and expand your team or hunt for bigger, better spaces.
Why a Coworking Space is an Ideal Workspace for All
There is a multitude of reasons why shared workplaces fit everyone, like great amenities, lighter expenses, brief lock-in times, and vibrant environments. Besides these direct benefits, shared workplaces bring to the table a whole array of peripheral paybacks.
You Get a Complete Package
Coworking spaces are complete packages. For the rent you fork out, you get the space along with the amenities, like IT, support, front desk services, business-grade Wi-Fi connection, and power backup. It means you don't spend a penny extra on furnishing the office. The minute you plug-in, you are set up for work.
The Uber-Vital Location Becomes Possible
The place where your office is based is a vital factor. Picking the right geographical location demands forethought. The ideal neighborhood has connectivity and, thus, provides easy access to clients and employees.
Finding such a space in a premium locality within budget, especially in Mumbai, is an exercise in futility.
Coworking strikes the right balance between cost, premium real estate, and connectivity. Moreover, shared workplaces tend to be close to restaurants and commercial centers.
You Cut Costs and Headaches
When you are expanding your team or setting up a new office, expenditure is a critical aspect to check. How much can you feasibly devote to establishing a base for operations?
When you compare a coworking office with a conventional office setup offering the same amenities, the latter is more expensive. Always. Therefore, by shifting to coworking, you become more cost-effective.
You can divert the saved amount towards strategies that actually generate more business. With facilities and amenities already included in the rent, you even save a lot of footwork and trouble.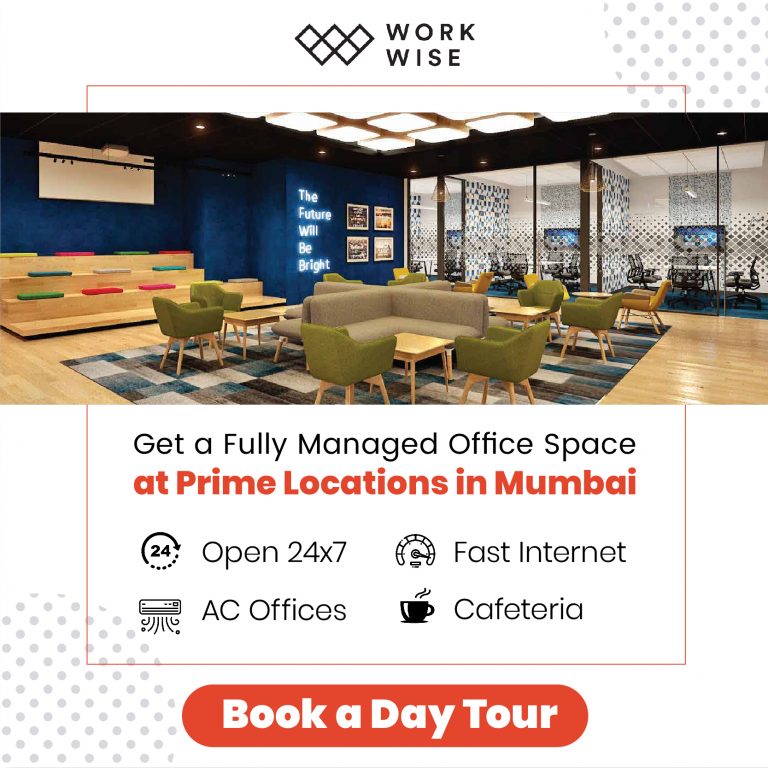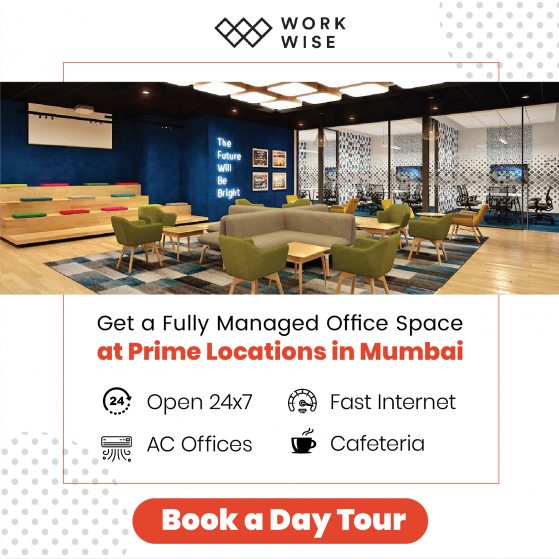 Your Employees Will Love It
As much as we are living in a gig economy, we are also in the midst of a knowledge economy. Work demands more creativity from professionals than ever before. Operating out of a traditional office setup doesn't cut it anymore because it creates silos. Being isolated hinders knowledge sharing and, hence, creativity.
Coworking supports a constant exchange of ideas. One day you can pick the brains of a graphic designer and another a financial maven. It's why the current workforce loves shared workplaces. And if you're hiring in the new year, the chances are that you'll end up with more millennial workers.
The Generation Y (and Z) loves and demands a collaborative and supercharged environment that boosts their career. Pick coworking and offer the very thing your workers need!
Host Events that People Do Attend
Events have always been part of businesses. Yet, the attendance of most company events is beyond mediocre. The reasons may vary, but the root cause is that few people want to be there.
Hosting events is at the very core of coworking, which means that coworking spaces do this job pretty well. When you move to a shared workplace, you can leverage this know-how and create events that employees love to attend. From a lunch brainstorming session to a free Zumba class, with coworking, any event is imaginable.
A Motivation to Create
When you work from home or a typical 9-to-5 office, you are separated from other teams and workers. It lowers creativity, your spirit to do more, and to be better at your job.
In comparison, working out of a place that nurtures and promotes a collaborative atmosphere spurs you to do more and create more. Think of it as a healthy competition. Seeing others hustle and work hard to cultivate their careers motivates you to step up.
Well-Being is Enhanced
A standard workplace doesn't support a work-life balance. It is one of the reasons coworking has spread across the world like a viral meme. Moving to a shared workplace gives you access to healthier food, the ability to take much-needed breaks, and even fit in a gym or yoga session during the day.
Overall, coworking makes people more relaxed and happier, which drives business profits.
Try It Before You Commit
Coworking spaces give you a trial period. Some offer a free day pass, while others urge you to take a one-week trial. Irrespective of the option you pick, it is a great way to get a feel of the space and find out if you and your team fit in.
You need to commit to a more extended period only if you are sure that the coworking culture suits your vision and ethos (odds are they unquestionably will!).
Make Coworking Your New Year Resolution
A chat next to the water cooler or a quick tea break at the stall near the office used to be the height of inter-team collaborations. These rituals are now history. Coworking has made work-life much more enriched; rather, it has revolutionized the way people approach a full day of work.
Positive. Inspiring. High-rising. Those are the words associated with shared workplaces. So, if you do make a resolution in the new year, make it coworking. Trust us; it, indeed, will be the best decision to start your 2020!
So, planning to give it a chance? get a free day pass at WorkWise!