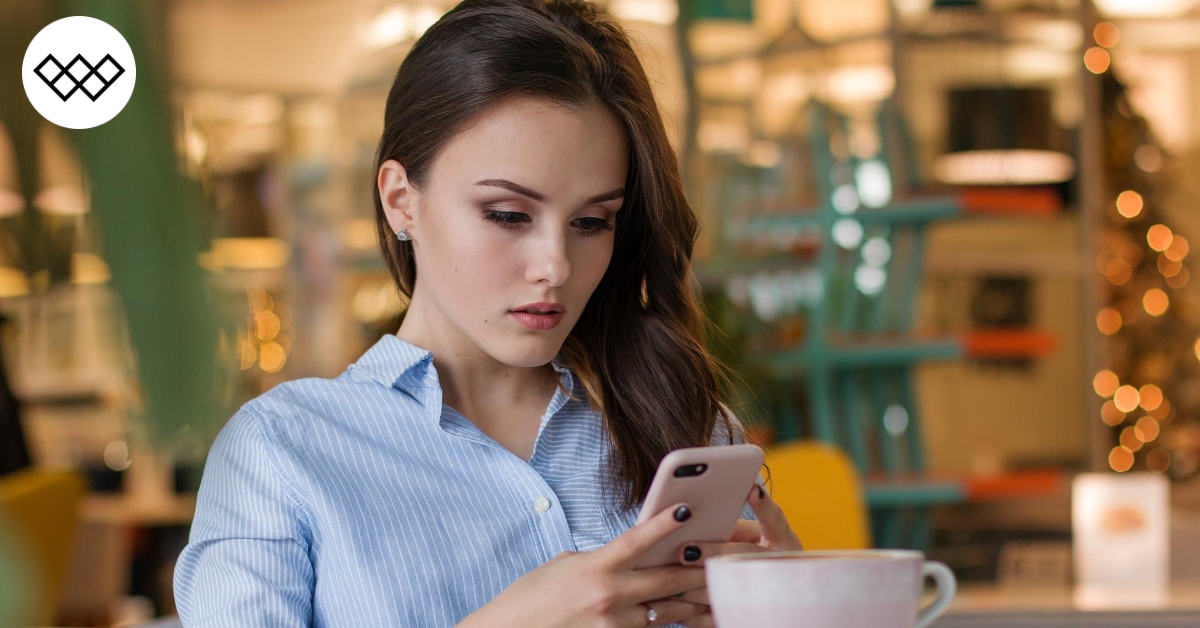 6 Apps To Help You Find PGs/Apartments On Rent In Mumbai… Minus The Hassles!
What's the one constant need in Mumbai? A home to live. People are either moving to Bombay due to a new job or are switching apartments to be closer to their workplace. FYI, if you are on the second boat, we recommend looking for a coworking place near your present home rather than changing abodes.
But we digress.
Searching for a place to live in Mumbai is like a sucker punch to the solar plexus. The real estate brokers in the city are essentially greedy hands looking to make an extra buck rather than find a flat that fits your requirements. And going door to door to find a suitable rental on your own is just not possible. Cause where's the time?
So, what's a soul got to do?
Simple – they search for a PG, flat, apartment or home, whatever floats your boat, on online platforms.
What Are The Best Apps To Find Accommodation In Mumbai?
Apps are better than brokers and legwork, that goes without saying. But are all apps equally useful when it comes to renting a flat or PG in Mumbai? The answer is no. It is why we tackled the brass tacks and made a list of the best property apps that you can use to find a rental in the city.
1. NestAway
If your heart is set on a fully furnished apartment instead of a PG, NestAway is the app for you. Within the listed rent, the basic amenities are included such as maid, TV, bed and mattress, cleaning service, etc. From single to shared  occupancy to complete flats, you can find everything on it.
What's good?
The accommodations are cheap with affordable deposits.
The booking can be made instantly on the app.
What's great?
The process is hassle-free. You can schedule the walk-through right from the app.
It takes the responsibility that everything in the home is in working order.

2. Commonfloor
For those who are looking to share a flat in Mumbai, this app is invaluable as it offers co-living choices. Browsing is smooth making the experience of finding a home that much straightforward.
What's good?
It delivers shared accommodation, precisely the style a millennial home hunter wants.
A highly intuitive user-interface that takes mere seconds to learn.
What's great?
The app lets you search within budget, amenity preference, brokerage charge, and size.
There are special filters such as parking, live-in tour and pets allowed.
3. NoBroker
More than searching a flat for lease in Mumbai, the platform has a whole list of options in its kitty. From finding a flatmate to renting a PG or hostel without a broker, you can do it all without shelling out an arm and a leg in brokerage fee.
What's good?
The owners are verified.
The map view extends a 360-degree perspective on the locality.
What's great?
Each listing is comprehensively detailed.
Besides the usual filters, it also includes the option of buying a flat or apartment.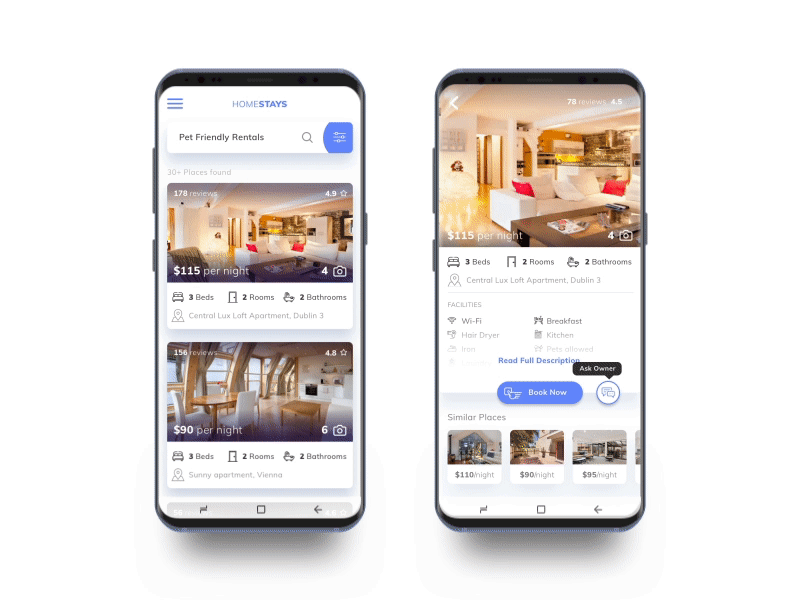 4. Housing
The app was developed by none other than Housing.com, which clearly says it all. Like the website, the app allows you to search for accommodation in any locality in Mumbai. The hunt is further customisable on budget, size, furnishings, etc.
What's good?
It has filters for preferences like a great commute or great nightlight.
Clear demarcation of the amenities and furnishings available with the listing.
What's great?
The app features a connect button to contact the landlord or agent directly.
The map view is impressive for discovering the neighbourhood.
5. 99acres
Old is indeed gold and 99acres proves it. The accommodation platform was one of the first on the scene and therefore has a massive collection of flats and apartments. The only hitch you may face is sorting the many listings.
What's good?
Unlike the website, which can feel outdated to the younger generation, the app has unbelievable aesthetics.
What's great?
Using the listing quality filter, you can weed out any options that are not physically verified.
The app is incredibly swift and saves a lot of time.
6. Nestoria
Not an app per se, Nestoria is an aggregator of apps. Within the platform, you can find a listing from any other rent app such as Housing, 99acres and Commonfloor. Think of it like Trivago for homes.
What's good?
It has a basic structure which makes sorting effortless.
When you come across a flat you like, one tap is all it takes to redirect you to the actual listing.
What's great?
Instead of searching each app individually, you can use Nestoria to find all the listings on all apps.
You can compare the prices between apartments listed on various sites.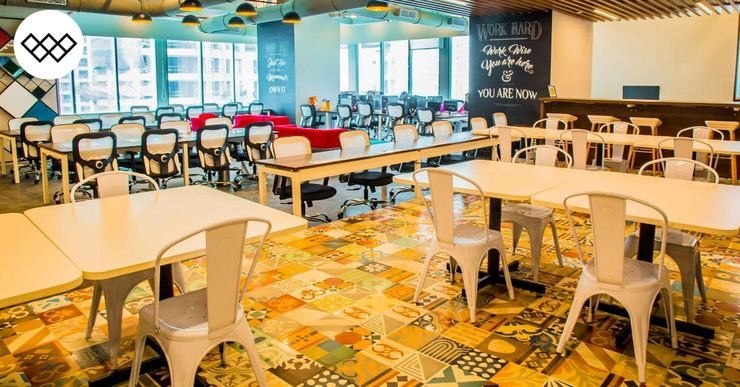 Helping Co-workers In Mumbai Find Affordable Places To Stay
Up till now, we've focused on ways to find a rental for permanent residents of the metropolis. But we're well aware that the city hosts an enormous number of transient professionals. Walk into WorkWise's Lower Parel centre, and you'll get a glimpse of this niche. Quite a few of our members come to the city for a two-week-long training or a four-day meeting and then jet away to their home-city.
What about these individuals? Finding an apartment for such a small time span is not practical, and hotels tend to weigh on the wallet. Here's where being part of a coworking spaces pay off.
WorkWise has tied up with OYO Rooms to help provide feasible and comfortable accommodation to members. Instead of you wasting time and effort to find a place to stay, we connect you to an OYO Room nearby. In a minute or two, you have a home for the duration!
That's not all. We go the extra mile for our community members and deliver travel convenience, too. Being in a relatively new city makes finding your way confusing. So, WorkWise tied up with CityFlo, an AC bus service, to help you navigate through the jam packed lanes of Mumbai.
Take your pick. Be a digital native and find your own digs through one of the apps or better yet leverage our tie-ups!
For more information, get in touch with us.