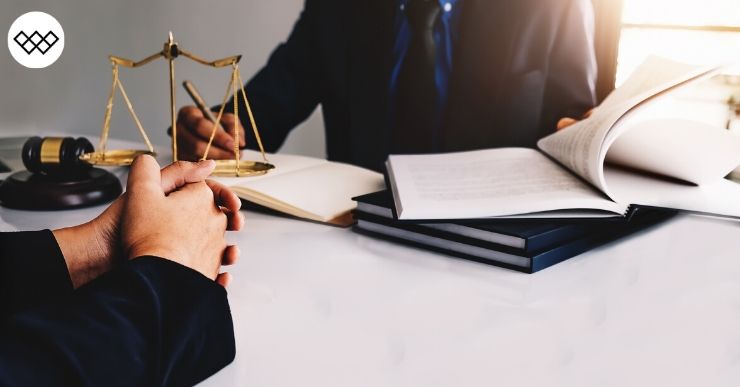 6 Reasons Why Law Firms should Use Coworking Spaces
A recent verification drive by the Bar Council of India (BCI) revealed that there are more than 1.76 lakh lawyers in India. Each one vies for a share of the spoils, but getting a foothold in the competitive industry is tough. This is especially true if you are just stepping into the field, for most clients follow the word-of-mouth promotion.
Starting a legal practise from home or even a cubicle-like private office in a commercial centre means you'll soon begin struggling to pay the bills.  So, what is the alternative available for a lawyer? Coworking spaces.
Although the concept has gained much popularity in several niches in the past few years, legal practices are just waking up to its benefits. Well, as they say, better late than never. Shared workplaces offer a unique set of advantages to lawyers, and that's what we explore in this post.
What are the Benefits of Coworking for Lawyers?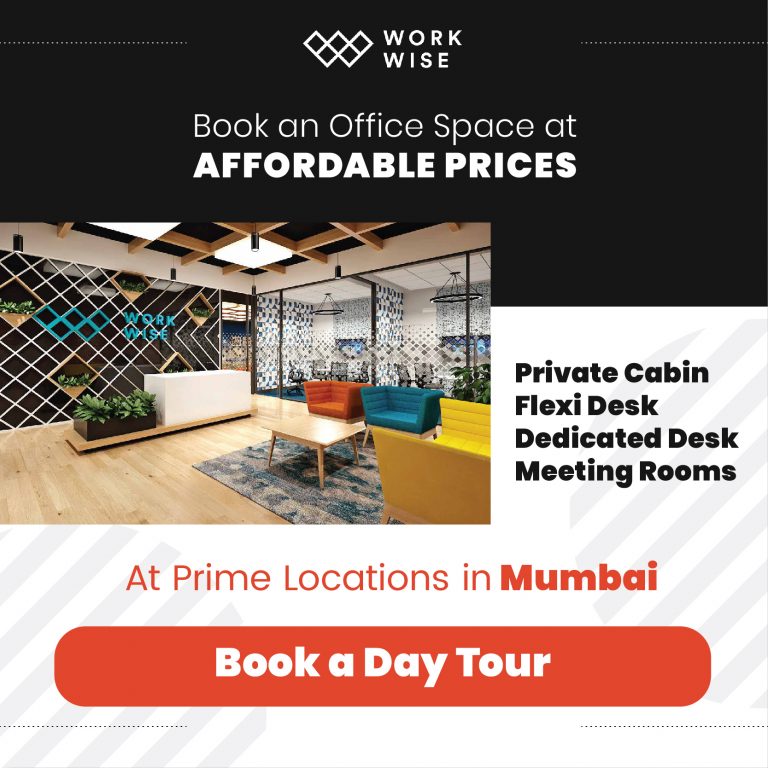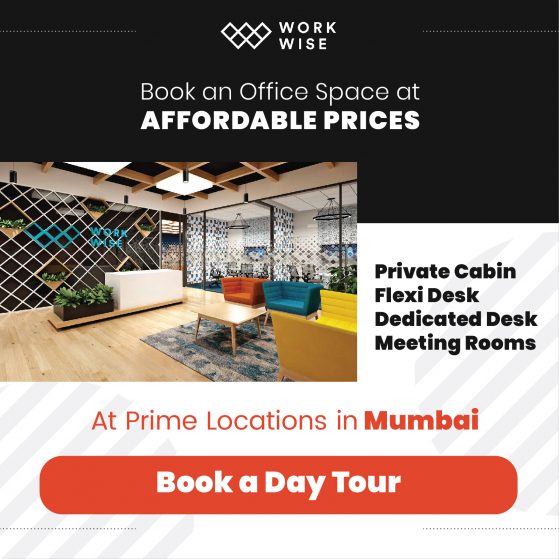 1. A Coworking Space will Cost you less. Much less. 
What do large law firms, which have made their mark in the arena, have in common? They have roomy, elegant, and impressive offices at some of the poshest addresses in the city. This is an essential ingredient for a law firm that wants to make it big, as a high-class office helps attract not only the top talents but also the highest-paying clients.
But posh offices come with posh price tags, something only a few can afford, particularly in a metropolitan city like Mumbai. Coworking spaces guarantee that you get this 'essential ingredient' to success at a fraction of the cost. A coworking place like WorkWise has a convenient and central location, which ensures that the right talent finds you accessible. The space is beautiful and impressive, giving out a great first impression to your clients.
2. A Shared Workplace is Move-in Ready. 
Coworking spaces come equipped with everything you need to start working on a case from day 1. Unlike a traditional office, where you will have to set up a high-speed Wi-Fi, find the right furniture, and install printers and copiers, shared workplaces have all your necessities set up already. Moreover, they offer services, like tea, snacks, meeting rooms, and a community manager, to help you deal better with the extraneous load that comes with legal practice.
3. It has Amenities, all of them.
If you sit down to calculate the number of printouts and photocopies a lawyer has to make in a day, you'll probably lose track of time. Keeping in view the depositions, meetings, and consultations, law firms require a lot of amenities to function at peak operability and profitability.
Shared workplaces give you access to anything you might require to build a winning case. For instance, private meeting rooms are essential to a lawyer. Coworking spaces have them at hand. In other words, you don't have to look for an empty place equipped with AV technology every time you meet a client.
The cherry on top is the freedom from maintaining any of the amenities. When a copier breaks down, as they often do right when you need them, it is the coworking space that handles and pays for the repair.
4. A Shared Workplace helps build networks. A Big One.
Any profession benefits from networks and meaningful relationships, but for law firms, they are a boon, as the very business depends upon referrals. For lawyers, most of their clients come from word-of-mouth references. This is just not possible if you work from home or have a private office in a commercial space.
You can only build referral relationships when you meet other lawyers who practice in diverse areas or when you strike up conversations with professionals in different industries. Coworking spaces give you the chance to form an organic network to rope in more clients by introducing you to other coworkers in the community.
A quintessential example of how coworking is beneficial is the startups and freelancers who prefer to work there. These individuals and small firms are always looking for legal advice and support. Any lawyer who works out of the same space as them is most likely to be hired.
5. They give rise to Learning Opportunities. 
It is not just the proximity to other professionals and businesses that help lawyers, but the ability to acquire information from them. Because you have the chance to interact with people from varying backgrounds, some of whom may be lawyers with more experience, you get to learn a great deal from them.
Keeping up with the latest updates is vital for the success of a law firm, and peer-to-peer interaction is the best way to do it. Moreover, each professional has a different perspective on the same case or statute and, thus, interacting with them broadens your horizon.
6. A Shared Workplace has Events. 
The last and one of the most fruitful advantages of coworking for lawyers is the after-hours events. Shared working places host a whole gamut of events that can help you build and maintain an active business network. These events are excellent avenues to find new associates and partners, too.
Striking the Gavel on Coworking for Lawyers
The adage "it's not what you know, it's who you know" stands utterly true for law firms. A lawyer is only as productive as the number of people s/he knows, and there is no better place to knit a community than a coworking place.
It is why even global firms are choosing to step out of their siloed offices and rent desks in coworking spaces, as it is helping them find and build long-term relationships with the younger crop of businesses.
If the benefits of shared workplaces we've listed above are not enough to whet your appetite, then we offer you one last morsel. Coworking makes work-life balance easier and steadier. Any lawyer worth his salt knows how hard it is to achieve this. With coworking, you do.
As ever, we suggest giving WorkWise a shot before you take on a permanent membership. We promise, our space is the perfect solution for individual lawyers and law firms of all sizes. With us, you get high-end office space at an affordable price point!