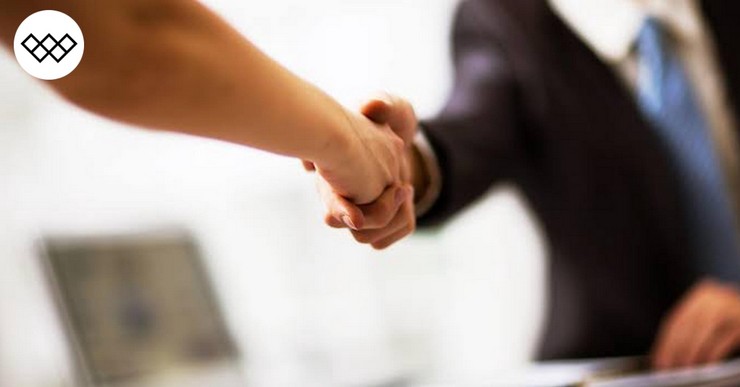 8 People You Must Have In Your Network!
Mentoring has been the way of building careers for as long as people have been earning a living. Asking for the sage advice of a veteran was the thing to do, and it made sense since they had already navigated the path, successfully.
Today, careers have become jagged. Rarely, if ever, would you find a person taking the linear route. Most often, professions develop in a grid. Instead of climbing a ladder, people move up vertically and laterally.
The seismic shift in the very construct of career progress has brought about a parallel change in mentoring. One expert isn't sufficient anymore. You need a network of people, each with a different personality if you want to move up in life.
Coworking spaces offer just the right environment for networking… But you need to make sure you've got these people on your list!
The Different Types Of People You Should Network With
Let's dive straight into the personalities.
1.  Someone Who Tells The Truth
They're the realist in the group. If you pitch them a plan, they will approach it with a degree of scepticism. They will support the project only if they have proof of it being successful. If they think the plan is like a smelly cheesy full of holes, they will tell you the truth. It's this quality that makes them useful to have around.
The truth-teller will not only see weaknesses but also tell you about them. It ensures that you don't jump into decisions that would derail your career. Their candid feedback is great to organise your thoughts better and build an improved plan before executing it.
2. Someone You Can Dream With
They're the idealist in the group. If you need a person to show you the blatant truth; then, at times, you also want someone with whom you can build castles in the air. These are the people who act as your soundboard for a new idea, irrespective of how outrageous they may be. It is with the idealist you can brainstorm for hours without the fear of judgement.
They are helpful because they aid in hashing out a plan in high definition. Frequently, it is these plans that aid in a career jump. Didn't every successful idea start with someone saying 'are you crazy?'
3. Someone Who Gives Advice
They're the experienced ones in the group. When you are trapped in a particularly sticky situation or at sea about a work decision, they're the people in your network to call. Their expertise and know-how mean they will guide you in the correct direction.
Don't confuse the adviser with a person who is ready to give an opinion at the drop of a hat. The adviser will make time in the middle of a busy schedule to help you because they intend to see you grow. Also, keep in mind, sometimes their wise teachings are not what you want to hear but exactly what you need.
4. Someone Who Innovates
They're the visionary in the group. These personalities know the latest tech and trends. They have an ear on the ground because they continuously meet new people and work on exciting projects. Combined the qualities make them the most qualified people to innovate with.
Their creative energy opens your vision and makes you approach your work in new ways. They inspire you and spark the fire that takes your professional journey to the next stop.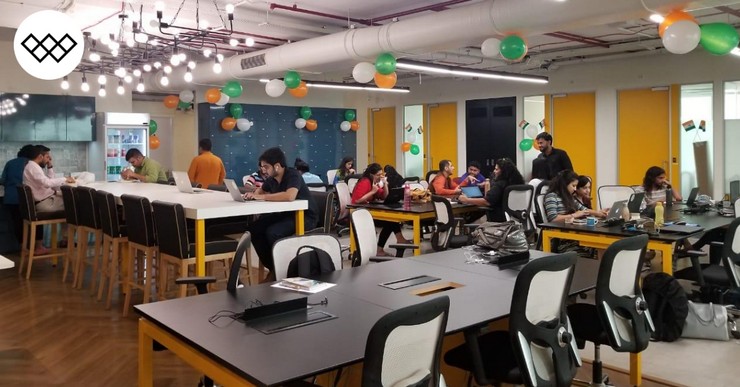 5. Someone Who Networks
They're the connector of the group. The average professional hates networking, yet it is an essential task if you want to open up opportunities and deepen your expertise. The connector, or if you may, the community manager, is the saviour. These personalities are the nerve centres of a diverse network.
They know virtually every person inside and outside of your field and have spent years maintaining relationships. With one connector, you get introductions to scores of people who can further your career growth. Plus, if you ever need some coaching on how to network, they'll provide excellent tips.
6. Someone Who Shepherds You
They're the guide in the group. Shepherds, unlike every other personality mentioned above, are solely found within the business or firm you work in. They can be peers or bosses, but they know the company inside-out. Generally, such people either have endearing personalities or occupy a high-position role. Both imply that they possess the knowledge that can gently nudge and guide your professional progress.
7. Someone With A Youthful Perspective
They're the junior in the group. Typically, an up and comer in the company, the junior is full of fresh ideas and agile thinking. They are your connection to understanding which product or service will remain in demand in the coming years.
There is nothing more harming to a vocation than becoming unmoored from current realities. The minute you stop understanding what is relevant and important to the younger generation, you stagnate progress. A junior gives you a youthful perspective to your field to ensure your advancement.
8. Someone Who Cheers You On
They're the booster of the group. Think of them as enliveners of your professional path. The sole purpose of having such people in your network is to get encouragement when the future seems like a foggy, January morning.
They can be family members; they can be old friends, or they can be an investor in your company. These personalities cheer you on when the going gets tough, and we all know, there is no occupation in the world that doesn't have bad days.
The history of the word 'mentor' begins with the epic Greek poem Odyssey written at the end of 8th Century BC. It is safe to say that the time when one mentor was enough to mould the career of a person has long gone by.
Today, you need a diverse and comprehensive advisory group to scale the heights of your calling. Think of them as a board of directors or think of them as required food groups, the effect remains unchanged.
It is the different outlooks, views, and ideas they bring that drive your ambition further. From the collaborator working alongside you to the realist who challenges every assumption, each person is a critical spoke in the professional wheel.
For a coworking space in Mumbai, get in touch with us at WorkWise!