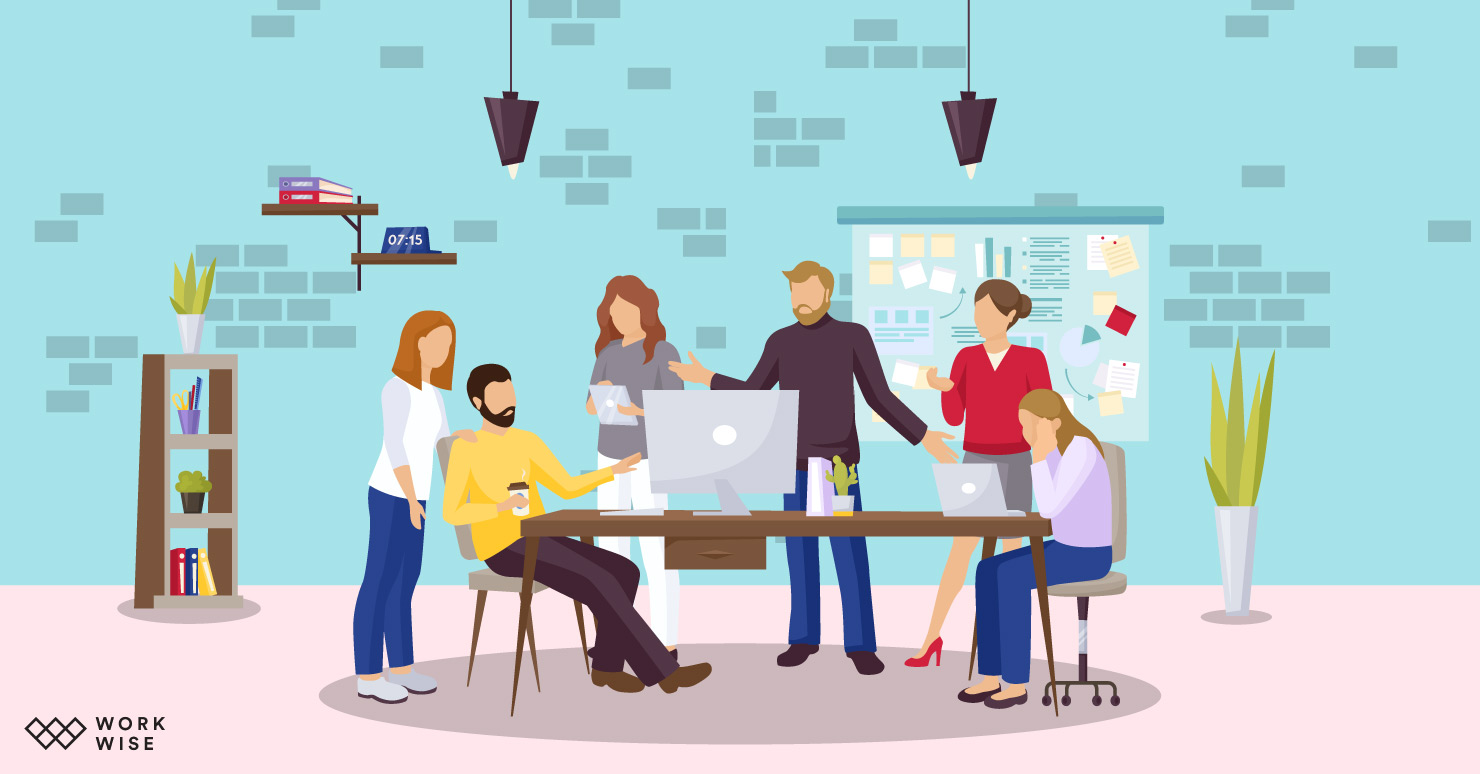 Running a Non-profit? Here are 8 Reasons Why a Coworking Space is the Right Option for You!
You've probably heard of the many benefits of coworking spaces. They are excellent alternatives to working from home and a lot more professional than a cafe. They are far more affordable than a conventional office space. And they are great at building a professional network.
You've probably also heard about the advantages coworking brings to start-ups, solopreneurs, techies and businesses. What is not often spoken about is the merits shared workplaces bring to the table for non-profits. So, that's what we dive into here.
Why Should A Non-Profit Choose Coworking As Their Next Office Space?
For non-profits, renting an office is an expensive affair. They jump from place to place continually in search of a more affordable option. Coworking spaces give a pocket-friendly solution to this. They are not only cost-effective but also provide all the facilities and amenities needed to run an organisation successfully.
1. Less Cost, More Flexibility
A conventional office building in Mumbai, particularly in prime localities, comes with a hefty price tag. Coworking spaces are much cheaper than such office rentals.
For instance, if you want to set-up your NPO in Lower Parel, you can get a coworking seat starting at just INR 9,000! Leasing an office in the same area requires shelling out much more, dependent upon the size of office and amenities you need.
Besides the monetary savings, shared workplaces come with flexible rental options. A lease has a fixed term of at least a year. Usually, it is more. Such a long-term financial commitment is not practical for a non-profit.
With coworking, NPOs can rent monthly or even daily. They can grow or shrink as they wish, giving them the freedom to be as agile as needed.
2. Less Hustle, More Networking
If cost is the biggest advantage of coworking to non-profits, then a close second is networking. Shared workplaces are more than an office space. They are communities made of remote workers, freelancers, mompreneurs, corporate workers and more.
By working amid such diverse people, a non-profit gets plenty of networking opportunities. Where in a traditional office, they would have to hustle more to make connections to achieve the organisation's objectives, coworking brings it all under one roof.
Take, for example, a quick chat over a cup of coffee in the lounge area can turn into a new partnership that drives the NPO goals further. You don't have to waste time and resources on marketing and promotion, the network you knit within the coworking community automatically steps-in.
3. Less Time, More Learning
Running a non-profit, like every other company, is a learning curve. How swiftly you succeed is limited to your speed of learning. When you have access to people who are also striving towards establishing strong businesses, your growth is speedier.
Shared workplaces give you a level of exposure, teachings and insights that would typically take months, if not years, to develop if you were working out of a standard office. Day-to-day challenges just take a quick conversation with a coworker to resolve, instead of days struggling alone.
4. Fewer Overheads, More Focused Work
The day-to-day operations of a non-profit are massive. From Wi-Fi to printer, from beverages to office furniture, when you operate out of a conventional office, the overhead expense slowly piles up.
With coworking spaces, these daily to-dos are swept off your plate. The centre manager takes care of every business amenity like the internet, copier, scanner and mail management, leaving you free to pay attention to work that matters.
5. Generating Awareness
The success of non-profits depends upon how much awareness they can generate. The faster the word gets around, the better it is for the organisation.
With the high traffic coworking spaces see every day, this part of running an NPO becomes effortless. Just by being present in the shared work area, you can market your social cause to coworkers as they take a tea break, congregate or go about their everyday grind.
6. Capitalising on Events
Coworking spaces host several events, frequently. The events help coworkers mingle and widen their net of business opportunities.
From a simple product launch to a happy hour on Friday, from a Zumba session to a workshop, coworking events are a jumble of fun and learning.  For non-profits, these are occasions to gain more skills and meet new people, both of which help achieve the vision and mission of the organisation.
Taking the step further, the NPO can capitalise on events by hosting their own. With centre managers there to help you, planning a successful event is a breeze.
7. In-house Support
Any non-profit which is still taking its first steps to set up operations has a unique advantage with coworking spaces. They are a melting pot of professionals.
On the same floor, you can find lawyers, creatives and marketers. If you need help with the legal documents or creating the vision of the association, you have to look no further than the person sitting at the adjacent table.
If there is no in-house support available, you can certainly get a referral from one of the coworkers which amounts to the same thing – saving time and labour looking for the correct candidate.
8. Varied Locations
Thinking of opening up a new branch of your non-profit? Shared workplaces are everywhere, making it simple to establish a new office anywhere.
Case in point: WorkWise offers coworking spaces in Vashi, Lower Parel and Andheri with a new one opening up in Juinagar.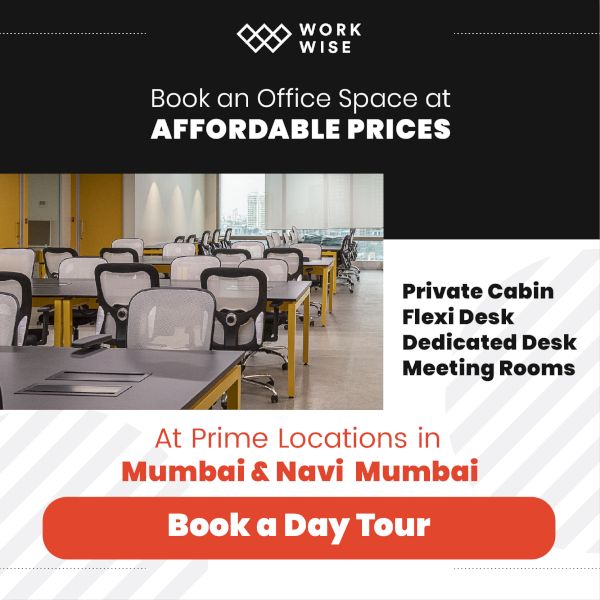 Coworking Space for Non- Profits: The Smart Decision
The game-changer for non-profit organisations is an affordable place they can call home. With limited funds, you don't have the luxury to spend freely on just office space. And hopping from one location to another is never a wise decision. Coworking spaces offer a business-smart alternative to this prevalent problem.
Give WorkWise a shot with a free trial.
With us, you are not tied to shelling out a fixed and costly sum each month. You pay only for what you use!