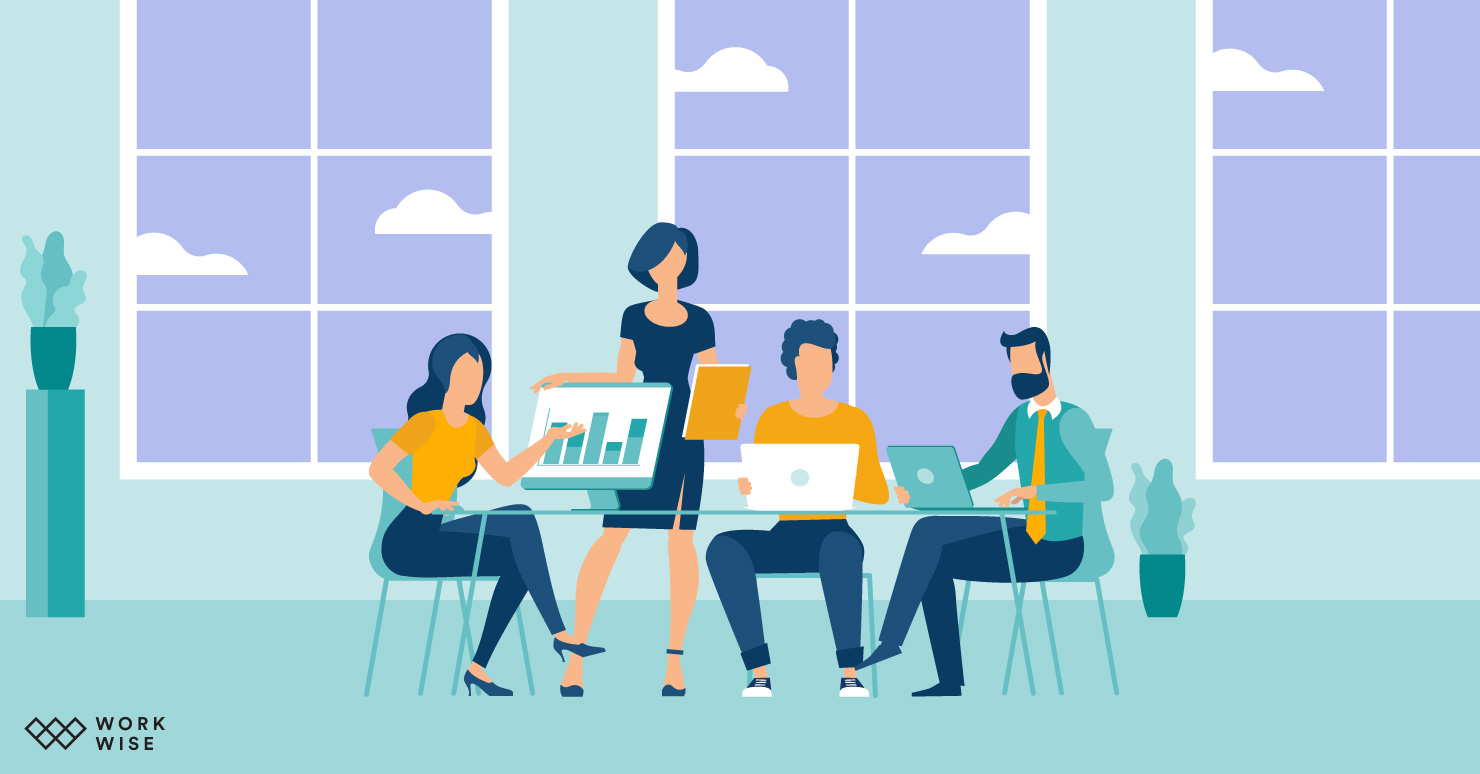 Coworking Spaces Are Ideal for Small Businesses…And for Good Reasons!
At WorkWise, we've given you a complete guide on why coworking is the right choice. We've even helped you find the right coworking space. But today, we focus solely on small businesses – firms that are either just starting up or cater to a small niche.
What Benefits Can Small Businesses Reap from Coworking Spaces?
In many ways, shared workplaces were custom made for small businesses because they give affordability and flexibility that nothing else can. Let's discover its benefits further.
The No. 1 Advantage is Cost Efficiency
As a small business owner, if you go out seeking traditional office space, you are highly unlikely to find a space that fits your budget and comes with a short-term lease. This is especially true for a city like Bombay, where space is at a premium, and real estate prices are sky-high.
Let's say you do end up finding an office that doesn't break the bank every month. At the ready, will be the next obstacle – the contract. A commercial lease is usually at least a year long. Typically, it ranges for three to five, if not more. That's a commitment that few small businesses can afford to make.
Coworking spaces are free of both these hurdles – the price tag and the lock-in period. The monthly rent you pay to a shared workplace is far cheaper than a conventional office. Besides, they don't require a lock-in period. You can rent for a day, a week, or months. It is based entirely on your capacity. So, the savings are even more as you pay for only what you use and how long you use.
The monetary advantage is not limited to rent. In a traditional office, the cost of the internet, printing, A/V equipment, furniture, housekeeping, etc. are extra costs you have to bear. With a shared workplace, there is no additional spending because all the amenities you need to run the business are included in the rent.
The Chance to Scale Rapidly
Because coworking spaces don't come with extended leases, a small business can scale rapidly.
Let's say your business suddenly finds an influx of orders and needs to increase worker capacity from the current 10 to 25. Your present office can only fit 12, meaning you have to look for a larger area. To shift, you have to break the expensive contract.
Coworking space doesn't come with a burdensome lease. You can rent as many desks as you want instantly. So, whether your business needs to scale up or down, coworking can accommodate the requirement.
Up and Up Go Productivity + Creativity
If cost-efficiency is a primary need for a small business, then high productivity is another. It is when your employees are at their most productive and creative that your company can grow and profit margins fatten. Coworking spaces are proven to raise the productivity and creativity bar to a level that typical office just cannot match.
A famous study by Harvard Business Review on why people thrive in coworking spaces shows that productivity among coworkers is at 6 on a scale of 7. The reason being:
They have more control over their work.
They feel part of a community.
They perceive their work as meaningful.
Another reason shared workplaces have higher productivity is the opportunity to collaborate. By exposing your team to a vibrant work environment, you increase the chance of people working together because physical proximity is the key to collaboration.
It is not just efficiency that is amplified. Because people from diverse backgrounds surround your employees, it exposes them to new perspectives. This results in alternative and better solutions to problems. Furthermore, in a coworking space, there are designated areas that help you refresh the mind and get the creative juices flowing.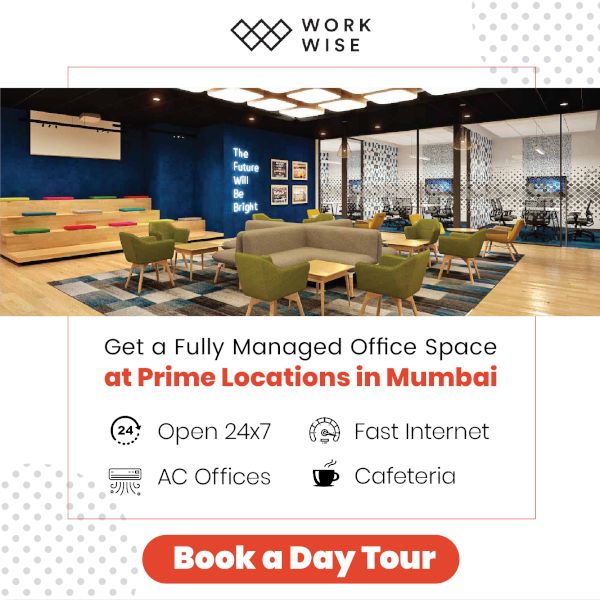 The Chance to Network Widely
A small business depends upon word of mouth to expand its clientele, and there is no better place for it than a coworking space. The coworking community is a great place to start looking for new patrons. If not that, your coworkers can refer you to someone outside the confines of the space.
The events hosted in a shared workplace are another excellent opportunity to connect with people and widen your network. And remember, the network doesn't just come in handy for new customers. They are great emotional support when you are struggling to get a business off the ground!
Down and Down Go Responsibilities
With coworking spaces, your responsibilities are fewer as compared to a regular office. You don't have to manage the office at all. It is the centre manager's problem to ensure that the printers are working, the utility bills are paid, the entire office is clean, and the pantry is always stocked.
Coworking not only reduces your headache, but you are also free to focus on the matters that make a difference to your bottom line!
The Chance to Hire Talent
A coworking space is filled with freelancers and individual workers. When it comes to hiring talent, you don't have to look further than the desk next to you. From taxes to designing, you can find help in all areas of business. And you don't need to get them on board full-time. If your small business can only afford contract-based employment, coworking space is a rich hunting ground for part-time workers.
Coworking Has Huge Upsides for Small Businesses
One of the driving forces of starting a business is the chance to be free of the rat race. You don't have to be stuck in rush hour traffic. You don't have to sit 9 to 5 in a lumpy chair. You don't have to work at someone else's pace.
With coworking spaces, a small business is free of all these burdens and more. You can fix business hours at your convenience as shared workplaces are open 24X7. You can pick a coworking location near your home and never face traffic again. Give WorkWise a shot to see how else coworking benefits your small business!