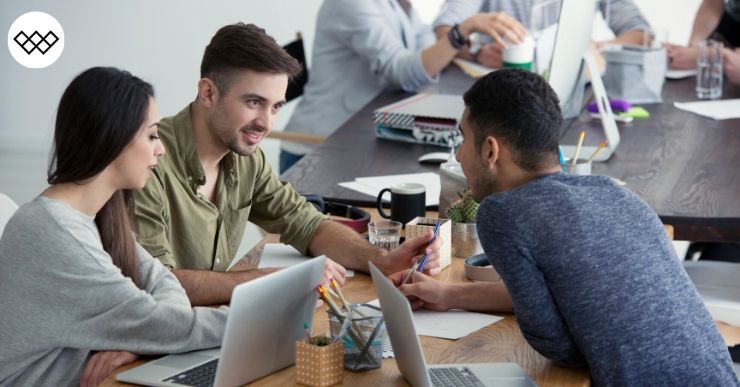 A Complete Guide to Why a Coworking Space is a Right Choice for You
With Urbanisation and space constraints,  the houses are being replaced by apartments, playgrounds are now ipads and PlayStations, classrooms are getting virtual, the same way cubicles are successfully replaced by "coworking spaces".
While the shared working spaces are the "trend" for Millenials, there are many reasons that people still can't adopt the coworking culture. It so does not matter if you're an individual starting off your career, a freelancer or a well-established organisation, a coworking space offers flexibility and a well-structured working environment as it is designed for the very purpose, "to work".
If you're someone who is aware of coworking but does not know how to benefit from this revolutionary working concept, let us help you with your dilemma.
Benefits of Opting for a Coworking Space: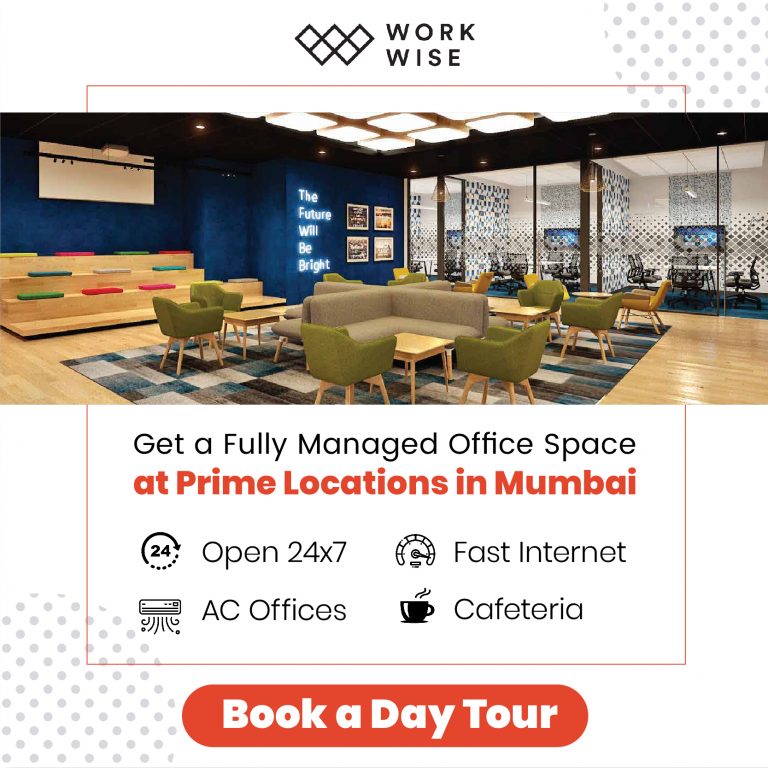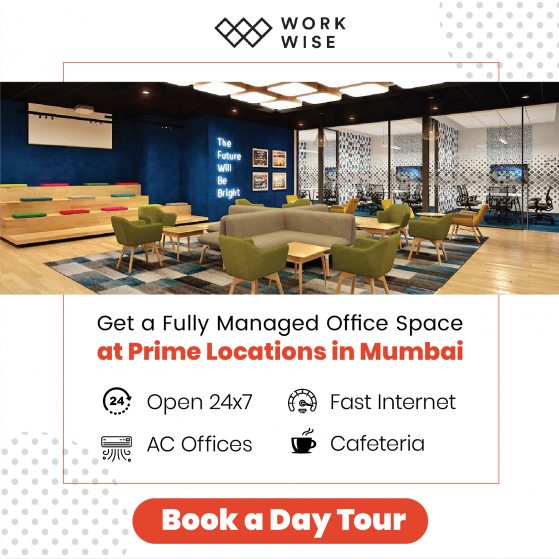 Cost-effective:
Whether you're starting a new venture or launching a new regional office and even an established organisation with small to large teams, coworking suits every need.
It is not advisable to invest a major chunk of your money in property when you're starting a new business. A lease has other costs apart from the initial investment, – deposit, brokerage, furnishings, moving, electricity, maintenance, and the list goes on. A coworking space, on the other hand, offers a seat for one-third of the leasing cost. You can easily opt for the plan that suits your organisation type and can alter it later as your requirement for space increases. Keeping the real estate prices and the long term lease limits in mind, coworking spaces are suitable for your short-term as well as long-term needs.
Look for a space with a free one-day pass option to experience the environment and find a suitable workspace for your business needs.
Increased Productivity:
Coworking spaces are designed for work and to be at your productive best, you need a conducive atmosphere that your home may not be able to provide. If you are considering starting working out of your home initially then you need to take that shift out of your comfort zone and move into a coworking space. The social environment of a coworking space and other dedicated professionals around, make it easy to focus on work, eliminate the distractions that hamper your work efficiency at home as well as to feel motivated all day long.
Hence, a coworking space is an ideal place to experience the "work-vibe".
Networking & Expansion:
Your network is "who you know" and within your home, "who you know" are the folks you've known all your life. On the contrary, your profession demands a network which can contribute to your overall growth, and offer you a set of opportunities concerning your business or profession.
Coworking spaces offer such networking opportunities as there are many individuals and establishments working out from the same space you have endless opportunities to network, strengthen your professional relations, get inspired and grow with them; and they might end up helping you move forward with your existing idea.
Flexibility:
Coworking spaces are all sorts of flexible in their approach. First, most of them operate 24*7. So, if on some days you need to work till late or start your day comparatively early, you do not have to stress over the working-hours.
Another benefit of working out of a coworking space is that if today you're working alone or with two or three employees and you opted for 3 seats and the other day you decided to expand your team, then you do not need to hunt for a larger space. Instead, you just have to upgrade your agreement and opt for some extra space/seats and you are good to go.
Added Amenities & Perks:
Opting for a coworking space is choosing a "revolutionary" workspace.  It offers many added perks from Day 1 like hassle-free move-in process, low budget, etc that no other conventional office space will offer. Some of the other benefits are:
Conference or meeting room
Recreational rooms
Restrooms
Parking facility
Pantry
High-speed wifi access and support
Social events
Health club or fitness centres, etc



Learn & Grow:
Working with other like-minded people has its own benefits. You get a chance to look at things from their perspectives as well. Sometimes, you may be stuck with an issue for a really long time and another person from your coworking community helps you solve it.
This is one of the major drawbacks which a traditional office space lacks. Coworking spaces give you the chance to meet new people, learn all new skill sets, sharing ideas, opportunities for collaboration, gaining from others' experience, and could lead to new ventures, etc.
Community engagement:
Starting off new and working out of your home, a cafe or any traditional office might give you the feeling of isolation. This can hamper your working efficiency and creativity level. Being surrounded by other highly motivated professionals ends the feeling of disconnection. Hence, coworking space is an ideal space that provides the right ambiance, exposure, and confidence.
Work-life balance:
All work no play makes jack a dull boy.
A coworking space takes care of jack like no other. The shared working spaces have recreational space, game room; at times they conduct yoga or meditation sessions for the members. This way, they help you to relax and de-stress a bit between the hustle; and promote healthy work-life balance.
Also to unwind after work, most coworking spaces are located at prime locations of the city and they are within easy reach of entertainment hubs – multiplexes, cafes, etc.
Social factor:
If you believe in the fact that you need to stop socialising in order to stay focused on your work and it helps you grow, then you might need to rethink this. Yes! Because coworking spaces bring professionals together from a variety of industries, they believe in being social, connect and network with other people from your industry as well as from other fields as well. They organise many sorts of social gatherings, corporate events, and motivational talks from the industry experts. And, it plays a significant role in networking too.
More Happiness than Hustle:
Hustle should be on your priority list while you're on your way to success but not at the cost of your happiness and contentment. The work-life balance should be the one which never asks to sacrifice the peace; a coworking space is a one-stop destination that never ever hampers your peace of mind. There are many arrangements within the office space  – frequent coffee breaks, pool or TT table, etc.
Shared working space is the ideal space of the era. So, when are you planning to opt for cheerful workdays?
By now, we're sure you're ready to give '"coworking" idea a try, we at WorkWise offer a range of dedicated desks, private cabins, hot desks, meeting rooms that you can rent by the day, week or on a monthly basis.
So, book a free day pass and experience not only a coworking space but all that a collaborative environment of WorkWise! For signing up you can directly reach us at +91 22 6644 1900 as well.