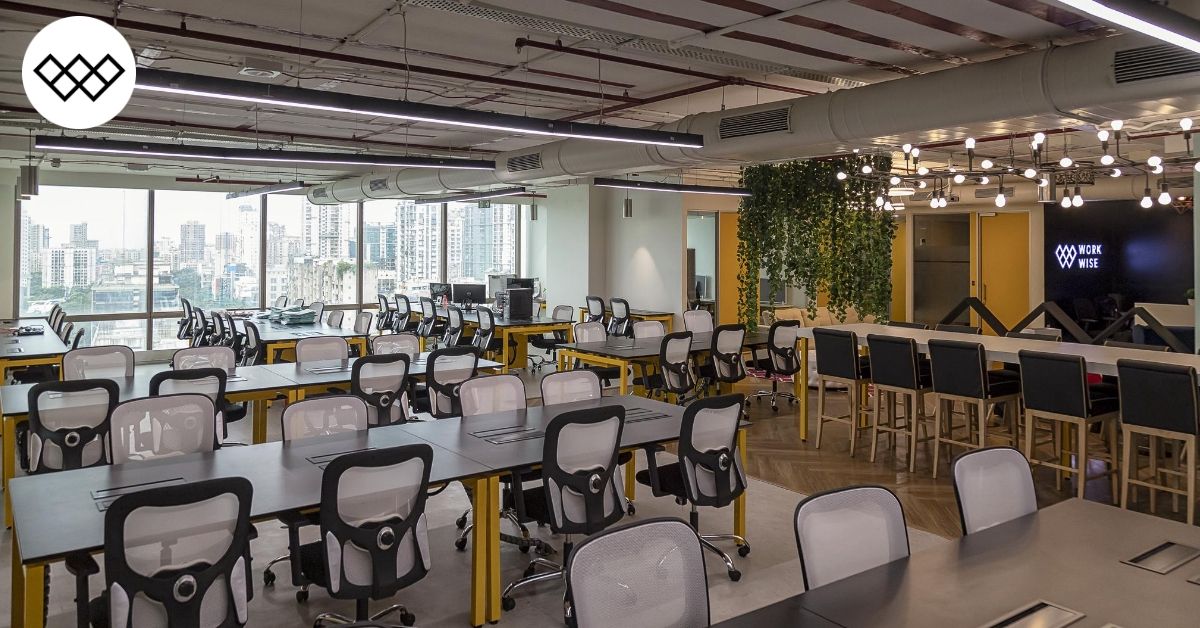 What To Expect From Coworking Spaces In 2020?
A job that makes you feel a part of something meaningful and a paycheck that rightly rewards your skills – these are the two things every worker has always wanted. The current worker took it up a notch.
For them, the place and environment are just as important as the work itself, if not more. They've realized that atmosphere, location and the people surrounding you impact productivity, creativity and efficiency.
Well, that's the reason why coworking spaces have mushroomed all over the place. They create a golden triangle of location, people and technologies that drives symbiotic communities. With coworking spaces flourishing with abandon, one can arguably say you can expect much, much more from them in the coming year.
8 Trends In Coworking Spaces That Will Dominate This Year
The question is, what happens next. So, here is a look at how 2020 will change the coworking game.
More Magnification
A CBRE survey estimates that in 2020, the area occupied by shared workplaces will reach 7 to 9 million sq. ft. With demand and popularity of coworking increasing, it is not just the area that will multiply but also the players.
Right now, there are over 200 coworking providers across India. This figure is set to rise because coworking is now shifting to smaller cities (think tier 2). From Mumbai and Bangalore, shared workplaces are now setting their eyes on Indore and Chandigarh.
Standardized Services
Extending reach to multiple cities comes with the onus of offering standardized service. The biggest reason coworking spaces 'work' is the unparalleled utility and amenities they provide to members. Even a slight glitch in these aspects, irrespective of the city, can break the brand.
Take, for instance, a founder working in a coworking place in Mumbai who now wants to expand to Indore. Her first choice would be to rent desks in a branch of the same coworking space in the second city. What happens when she experiences a vast difference in services between the two locations? She opts for another shared working place.
And that's precisely why coworking spaces will work on creating a uniform experience in all locations.
Automation Amplification
The Internet of Things is not new, but for coworking spaces, it will be a tremendous part of life in 2020. Community managers will amplify automation to make their workspaces smarter and dynamic. From auto invoice generation to management software, from a consolidated interface controlling access to interactive dashboards, collaborative technologies will be utilized to make the shared workplace more efficient.
Roping Real Estate
The advent of coworking gave birth to the need for buildings available at flexible leasing terms. In the time to come, coworking spaces will rope in real estate developers with more collaborative relationship. Property owners who wish to monetize their assets will rent out their space to coworking providers with more pliable T&C. In return, the coworking spaces will push facilities like gyms and swimming pools  that are part of the partner's property to their members. Ultimately, creating a win-win partnership.
New Niches
One of the allures of coworking spaces is the ability to tap into a community and network with people in your industry or field. For solopreneurs, start-ups and even freelance workers, these connections are priceless. To offer this very benefit to members, coworking spaces will focus on catering to niches.
Instead of the usual one-size-fits-all model, in 2020, coworking spaces will shift to creating work areas that are tailored to one niche. Thus, nurturing an atmosphere where like-minded professionals work in tandem towards swifter and higher growth.
Diverse Demand
There was a time when coworking was berated as the domain of remote workers, freelancers, techies or small teams. Although these professionals still favor it, there has been increasingly diverse demand. Larger companies and enterprises are embracing coworking as much as the lone worker because they've woken up to the plethora of benefits of coworking like transforming staid culture.
A proof of the insatiable corporate interest in coworking is Google. The tech giant recently leased a massive shared workplace in Gurugram to expand its operational base. Apart from tech companies, even telecoms and banks are shifting their employees closer to start-ups and entrepreneurs and away from corporate HQs.
Holistic Health
Unlike conventional offices, coworking spaces prioritize health. For them, function comes second, and the wellness of members ranks first. To that end, shared workplaces have a biophilic design, i.e., tons of natural light to give professionals a productive edge.
In twenty-twenty, coworking spaces will take a step further on holistic health. The spotlight will be on promoting excellent ergonomics and allowing members to live a healthier life. From better furniture to access to workout places, shared workplaces will chant the mantra of fitter and wholesome living.
Going Green
Sustainability and eco-friendliness have been the forefront for a number of industries and coworking will not be left behind. Shared workplaces have always maintained green spaces with plants, flowers and access to natural light playing a prominent role in their layout.  In the time ahead, they will find new ways to reduce their impact on the environment, while keeping the wellbeing of members in mind. Just a handful of green steps they'll take are buying renewables and introducing sustainable technology.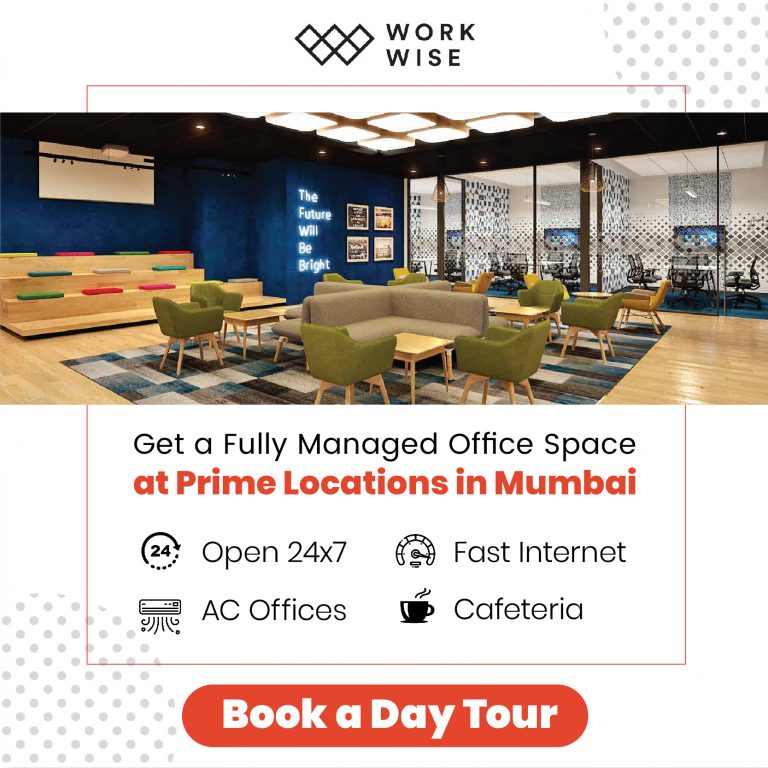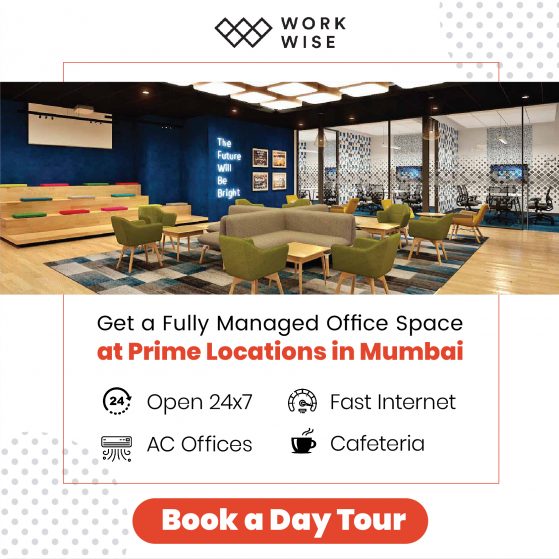 Put Coworking Spaces on Your Radar In 2020
Coworking has revolutionized the very concept of working. It has gone from forcefully sitting at a single desk for more than eight hours a day to come-when-you-wish and work-where-you-want. Working has become more flexible with socializing and collaboration a significant fraction of it.
Why did shared workplaces bring about this transformation? Because they address every need and desire a professional may have. It is why shared workplaces continue to expand unabated with over 3 million co-workers in the world.
Closer to home, this year is set to be the tipping point with experts saying India is one of the fastest-growing regions for coworking, right after the US and China. What does that imply? It is high time to put a coworking space on your radar in 2020, else you'll be missing out on several advantages.
Got more questions on coworking space? Shoot WorkWise an mail!