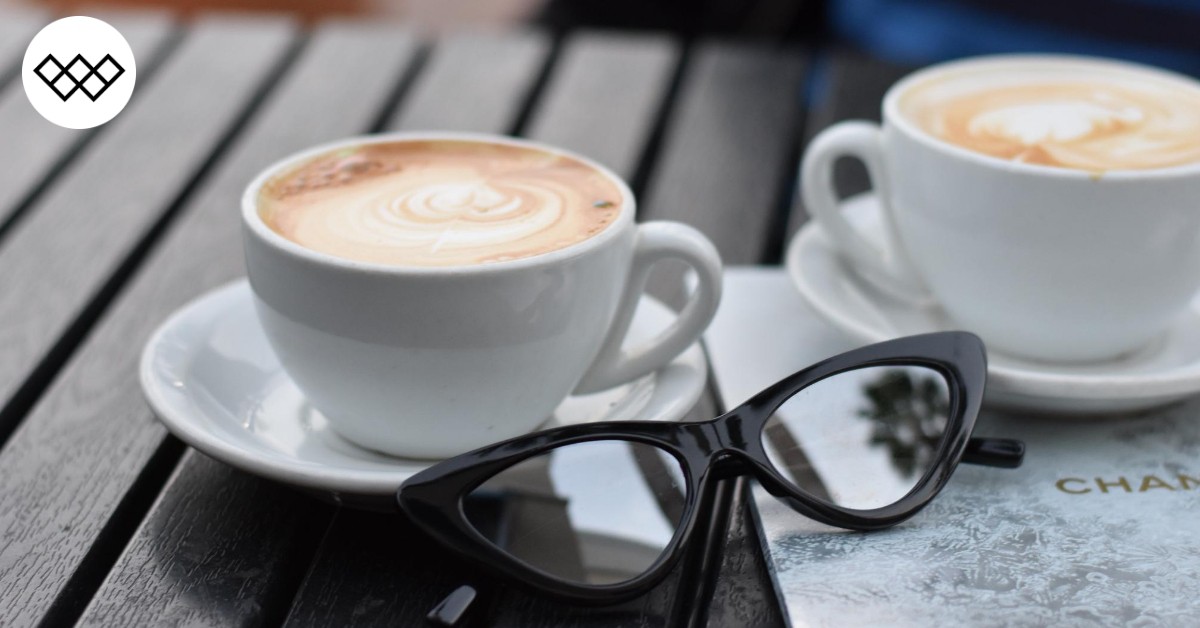 Working out of a cafe? Here's why you should REALLY work out of a coworking space instead! 
The beauty of working in the current age is the freedom to work from anywhere. For a remote worker, freelancer or any other professional, there are quite a few options to set up the metaphorical tent and start working. As long as you have a laptop and a to-do list, you can find a cosy spot in a nearby café or a desk corner in a coworking space.
But are all places equal when it comes to working? Is it not true that some environments are more conducive to productivity and motivation than others? 
We find out the answer in this article by looking at what cafes and coworking spaces have to offer to workers.
Comparing Coffee Shops With Coworking Spaces: Your Best Option
Nothing compares to finding a cute, little local coffee shop a stone's throw away from your home to work. A relaxing table with a suitably cushioned chair and you are all set to get some work done. Every other hour you can snack on a muffin with a cup of joe on the side to refresh your tired brain.
Sounds great on the surface, right? After all, what can go wrong with free internet, snug sitting and seemingly endless rounds of coffee and sweet feasts?
What Cafés Don't Offer You!
First things first, not every eatery is open to the idea of people occupying a table for hours on end. So, the first hurdle is finding an establishment where it is socially acceptable to work. Second, very few cafes have seats that remain comfortable after your keister has been planted on it for four hours straight. Third, (and extremely crucial for digital natives) plug points are few and far in-between in coffee shops. Let's say you find a plush chair right next to the only outlet in the bistro. How long do you think other customers will let you hog it?
Moving onto the little details…
A good café will let you use the Wi-Fi for free for about half an hour. A better café will increase the limit to 60 minutes. If you need more time on the net, you need to pay for it. Plus, cafe broadbands are made for casual browsing while you enjoy a tart with a latte. They don't have the speed, consistency and reliability for professional work. 
A busy coffee place will not take too kindly to you filling up a table, especially during rush hours. A glaring or inhospitable staff can get tedious very quickly. The only way out of this dilemma is purchasing something to eat or drink at set intervals. In the long run, this solution can get extremely expensive, and that's not even counting the calorie overload.
What Coworking Spaces Do Offer You!
Coworking spaces are collaborative communities where a professional can work side by side with others in a shared setting. Shared workplaces have an open-plan design to promote mingling and come equipped with every office facility possible, starting from a printer and ending with a community manager.
If cafes have coffee on tap, then coworking spaces have both tea and coffee. And that's merely the start. Unlike bistros that close up shop at a specific hour, coworking areas are open 24×7. And we all know, there is nothing worse than being asked to leave the shop when you are deep in thought on a project because it is closing time. It stifles creativity.
Coworking spaces allow a person to work according to their work style and during their peak productive hours. It is a flexibility few other environments can deliver.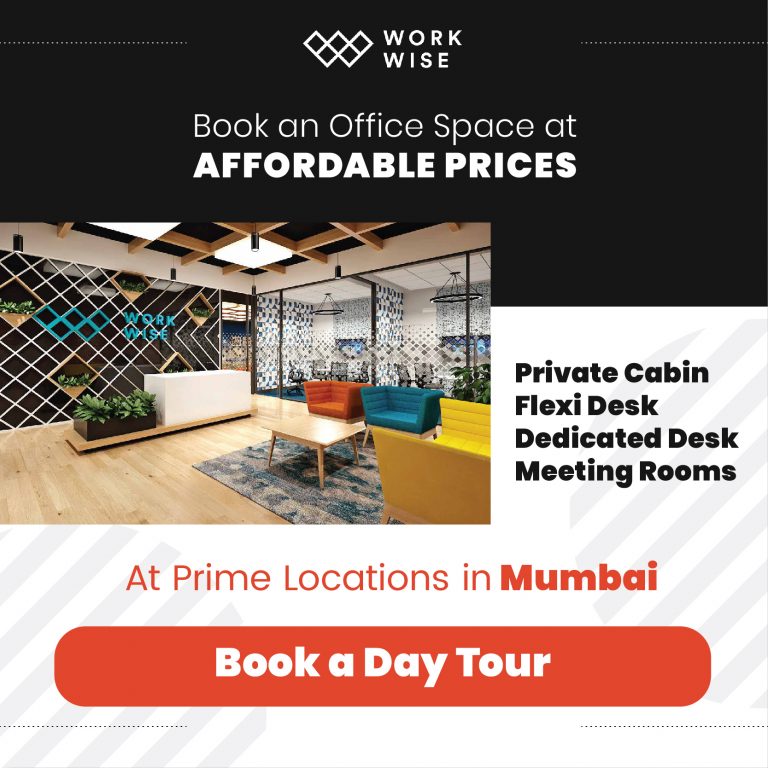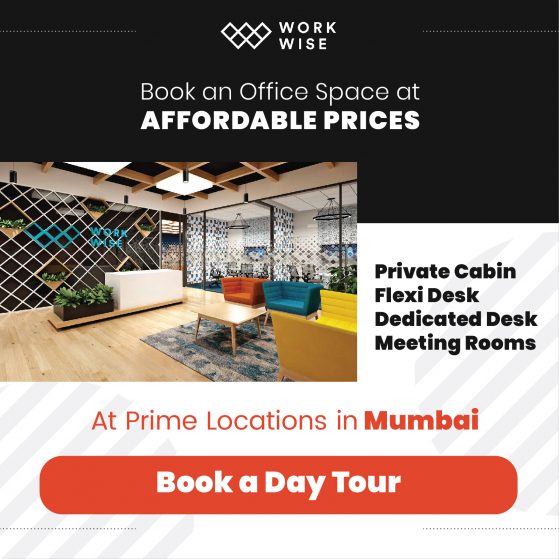 Moving onto the big stuff…
The greatest ideas are created through collaborations. When you socially or professionally interact with like-minded individuals, the creative juices start flowing and work flourishes. Shared workplaces help you network with entrepreneurs, freelancers, corporate workers and get inspired to do more.
Another big advantage coworking spaces have over cafes is motivation. When you work out of a professional setting and are surrounded by people who hustle day in and day out, you are driven to accomplish more. A motivated attitude enhances productivity. Consequently, a coworking atmosphere makes you a better worker.
One more positive aspect of choosing coworking over cafes is the variety of workstations. Instead of the same chair at the café, in a shared workplace you can work from a hot desk one day, the lounge the next day and a dedicated office on the third.
Coworking spoils you further with the flexibility of budget and space. Can only afford to rent a desk for a day? Get a day pass. Need a place for the whole team to brainstorm or have a quick catch up with a client? Book a meeting room! Cafes just don't offer this variety of solutions!
So, Which Is The Best Work Space?
Coworking communities are very diverse. You can never predict who you'll bump into the next minute and how that encounter will change your business forever. Finding your next big client in a shared workplace is a genuine possibility. Cafes can't boast the same. 
Plus, cafes are full of disruptions. The temptation to people-watch wears you down at some point or the other. Similarly, instead of focusing on the task at hand, you get drawn into conversations with other customers. Lastly, there are times when the entire shop is monopolized by a big group or clique, disrupting your attention and concentration.
Coworking spaces are professional venues. Such distractions and interruptions do not occur, making you more disciplined towards your work.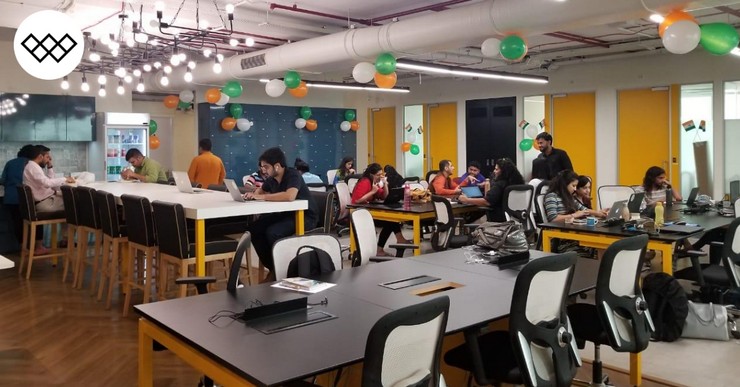 Coworking Spaces Win Hands Down    
The present generation is lucky to be born in an era where working remotely is a possibility. It has unshackled us from the stifling environs of corporate cubicles. The choices today are a comfy café or a comfier coworking space. When you sit down to compare between the two, it becomes evident that shared workplaces are the better alternative. And if you're worried about high-quality roasted coffee, as a self-respecting coworking space, we promise to always keep the pot on for you!