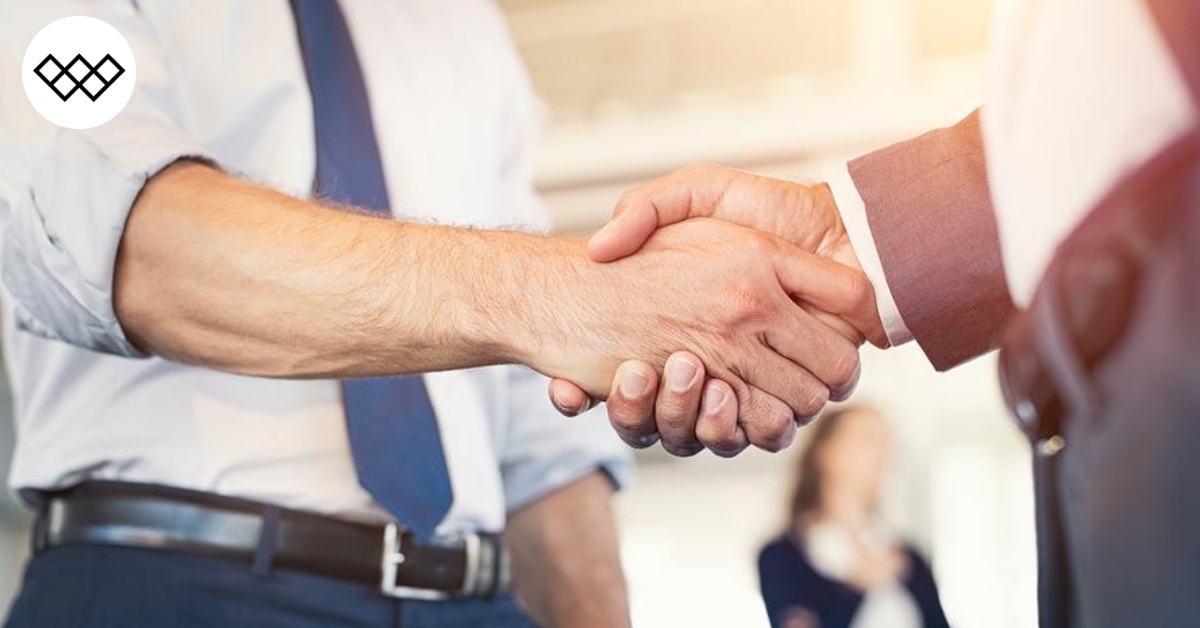 Do Coworking Spaces Help Employees Develop Their 'Professionalism'? Let's Find Out!
Work forms a significant part of a person's self-identity. Organisations and companies spend much time and resources in nurturing that identity among their employees. 
When companies have an influential work culture, employees identify with it. With identity comes a deeper connection to the firm which drives people to participate more, stay a bit longer, and obviously work more productively. 
But what happens to the brand message when the company is operating out of a coworking space? Most shared workplaces are home to a diverse mix of organisations, right from small enterprises to bigger corporates. 
This might lead to the conclusion that an employee might be exposed to multiple work cultures at once, and fail to form an identity with the company they work for.
Surprisingly, research (more on this later) has proven that coworking spaces allow employees to identify with their companies without diluting the brand messaging. How does coworking help employees hone their 'professional identities'? Let's take a more detailed look… 
Understanding What 'Work Identity' Is All About… 
Before diving into how coworking spaces nourish identity, let's first understand the meaning of the term. Work identity is an occupation-based concept of self. It encompasses the kinship an individual feels with the company or employer. This binding is:
Emotional

Subjective

Psychological
The deeper the extent of connection, the more pronounced the identity. Shorn of verbiage, work identity is "how important a person's job is to their sense of who they are."
Do Coworking Spaces Help Employees Identify With Their Organisation?
Harvard Business Review conducted a year-long study on more than a thousand co-workers. Of these, more than 70% were either remote or full-time employees of organisations operating out a shared workplace. The rest of them were part-time employees, small business owners and contract workers.
Each of the surveyed individuals was asked a set of questions. The purpose was to find out if identifying with a coworking space impact a worker's ability to connect with their organisation.
Majority of the people identified with their respective company rather than the coworking space. Most of them scored a 4 on a 5-point scale. The result remained the same, even when the individual worked out of a shared workspace for an extended time. 
The survey coughed up two sides to the story of how coworking enhances work identity:
For some co-workers, the place was "

just a space"

that offered practical benefits such as convenient location and amenities. Therefore, the coworking place did not clash with the company's message or identity.

For other members, the place actively shaped how they identified with their organisation. This was especially true when the brand message and the work environment aligned, creating a positive experience for the workers.
How Do Shared Workplaces Develop Professional Identities?
We know that coworking spaces allow people higher flexibility and robust sense of engagement, which makes them more productive. HBR's research proves that coworking spaces also shape identity in workers for good. Let's see how they impact their professionalism. 
1. Credibility Supports Professionalism
Experts don't know why, but when people work from home their sense of doing "credible work" decreases. Somehow, a defined workplace attaches legitimacy and seriousness to work. Therefore, when employees are given a choice to operate out of a shared workplace instead of a café or home, they feel their job is 'real, authentic and of value.
It is this credibility that develops professionalism. Co-workers experience pride by working out of a shared space which paves one more stone on the path to work identity.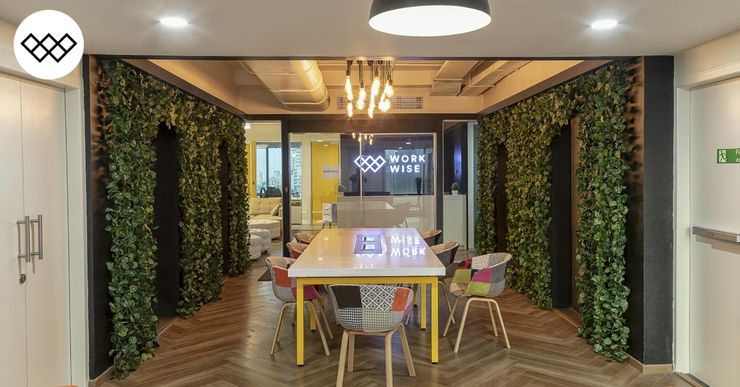 2. Confidence Boosts Identity
A lot of people discover that the more confident they are, the more they identify with their work and company. Coworking spaces are the crucibles that grind confidence in every cell of an employee. They do so because each day a person interacts with a diverse group of individuals. 
They are not confined to the same set of employees in a corporate office. This mingling teaches lessons that go beyond the business. You understand what you can do in a professional place and what you cannot.
3. Diversity Augurs Creative Identity
Irrespective of the field, every job demands creative thinking. If an employee aspires to a well-rounded professionalism, creativity is essential. Shared workplaces expose employees to a thriving diversity of people and professions. Thus, opening them to collaborative opportunities, i.e., chances to learn how to be creative.
Another consequence of diversity at coworking spaces is the impact on worker behaviour. When you work amongst a plethora of professionals, you learn to be more empathetic. The empathy gives you the tools to survive in any work setup which reinforces identity.
4. Individuality Emphasises Professionalism
It is a common belief that company branding increases work identity in employees. Studies show that it is individuality that does so. 
For instance, instead of a cubicle imprinted with the company's logo left, right and centre, an area that reflects the employee's personality is more effective in promoting identity. Coworking spaces do precisely this. They give workers a space that is uniquely theirs, therefore, shaping a spirit of professionalism.
Space Matters In Work Identity, Choose Wisely
Yes, coworking spaces bring practical and financial benefits to the table for businesses. But they also offer a lot more. Coworking places are spaces that cultivate creativity, develop credibility, and foster individuality. Overall, they encourage professionalism. Sometimes more so than a corporate environment.
Remember, the physical space in which a company operates is a tangible representation of its culture. Think of it as the firm's first line of impression. When the environment is right, it unites the employees with the organisation. It supports workers identifying with the brand message. So, choose wisely.  
If you are looking for a coworking space that offers open and private workspaces, ergonomic furniture, and a vibrant environment, get in touch with us at WorkWise!