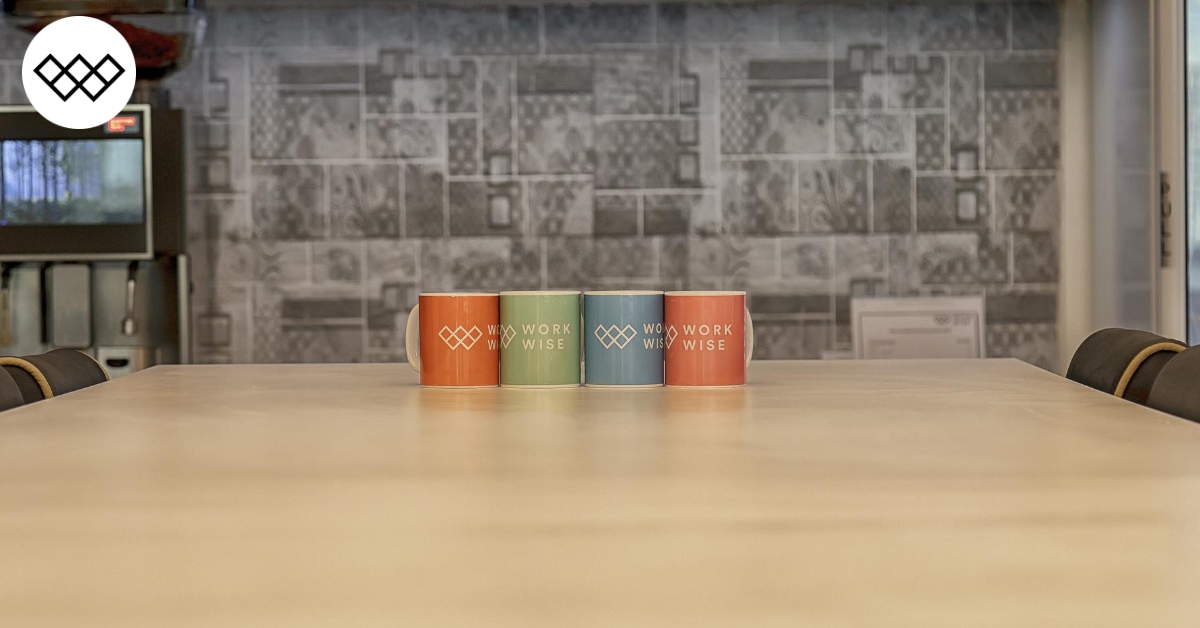 A Typical Day In One Of The Best Coworking Spaces In Mumbai
Remote working has been accepted as a norm by most companies today. The flexibility offered by the opportunity to work from home helps employees achieve a favourable work-life balance.
However, working from home has its own cons. It becomes difficult to concentrate on crucial projects with all the inevitable distractions, and the obvious lack of a more workplace-like environment. And, the absence of like-minded colleagues to communicate with can negatively affect motivation!
This is where coworking spaces come in… 
The Introduction To Coworking Spaces
A Harvard Business Review says, "the fact that they (workers) could bring their whole selves to work" gave profound meaning to shared workplaces. As you walk into the coworking space, you will inevitably feel the buzzing energy catching on to you. The inherent 'openness' of the space is what sets it apart from the traditional workspaces – people are free to communicate with each other, irrespective of who they work with. Of course, for those who need quietude and confidentiality could always choose a private work area. 
For those who are still in two minds about choosing these 'workplaces of the future', let's take a walk through what a day looks like at WorkWise's Andheri Centre!
What A Day At WorkWise's Coworking Spaces Looks Like… 
If you're working in a busy metro like Mumbai, work doesn't commence when you enter the workspace. The workday begins as soon as you step out of your home! If you have an easy commute, the rest of your day is pretty much sorted. 
Thanks to the central location of the WorkWise spaces, travelling is mostly a breeze. No wonder then, that most companies are choosing coworking spaces like WorkWise as alternate locations for their remote workers to work out of. 
Plus… you get an unlimited supply of your favourite workplace fuel aka coffee! 
1. The Space
Coworking spaces tend to be naturally vibrant, and WorkWise's Andheri centre is another case in point. The 7,000 square ft. space is unlike a traditional corporate office. The bright and well-lit ambiance is refreshing. 
The biophilic design enhances the environment further, providing much-needed inspiration to the creative ones, and is a treat to the eyes of even those who have technical or operational roles!
2. The Amenities
Connectivity is key at all workspaces, and WorkWise takes it very seriously. Coworkers can use the business-grade Wi-Fi to get things done. If it's a day you have set aside to meet old clients, the meeting rooms can accommodate around 10-12 people. Fitted with ergonomic chairs, latest AV systems, and whiteboards, they sure make the right impression!
Printers, scanners, video conferencing gadgets, and even the front desk managers who guide visitors, are all reasons why a workday flies by in the coworking space. Every facility and amenity needed to work better and faster is at your beck and call.
3. The People
It's usually the lack of communication opportunities that makes people switch to coworking spaces. The ease with which you can build relationships here is probably the best thing about working here. 
There's a common myth about coworking spaces that stops people from choosing them – that they can be noisy, and a nightmare for introverts! This is far from the truth. WorkWise gives you the choice of choosing an open space or a more private one, based on the needs of your job. And while coworking spaces do have a lot of energy, it's the good kind of energy that encourages collaboration, innovation, and creativity!
It's a haven for networking!
In a traditional office, the people who surround you work with belong to the same niche. A typical day in a coworking space will have you crossing paths with people you would have never met elsewhere. Coffee breaks lead to casual banter with a finance expert one day, and a medical journal editor on another. Yes, coworking spaces are incredibly diverse!
It is not just the chance to meet folks from a varied background that the coworking space offers, but also the chance to collaborate with some of them on common projects. When you are surrounded by driven people who are motivated to genuinely help others, walking up to a coworker and asking to collaborate becomes natural. It is an inescapable infectious energy that adds mileage to work.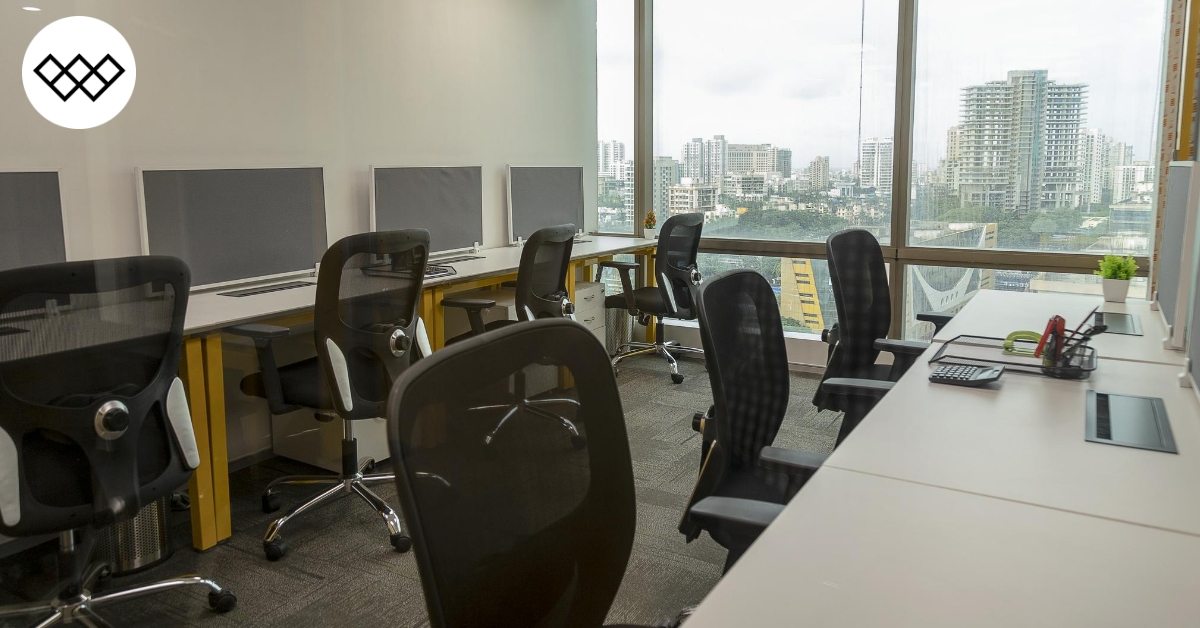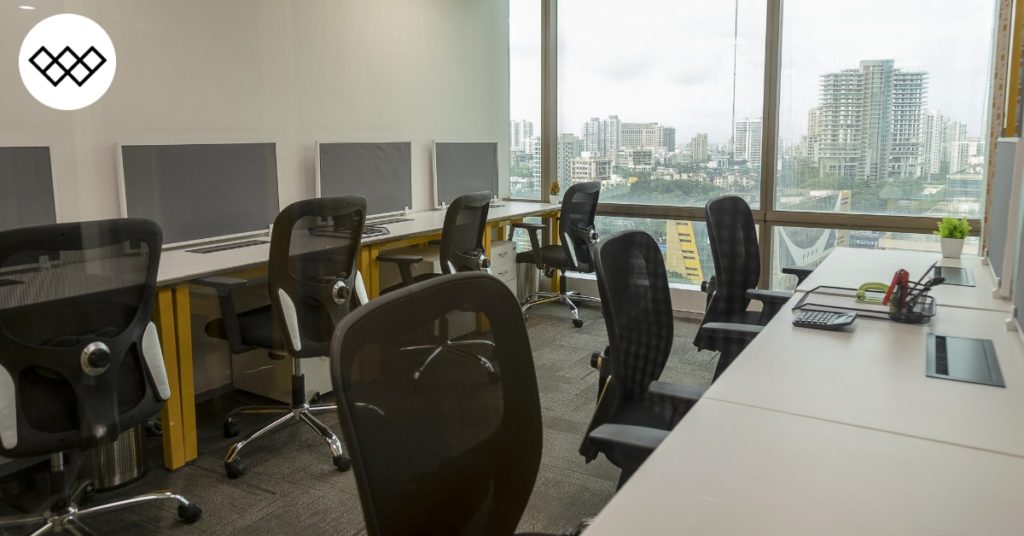 Barring the private offices and meeting rooms, saunter over to any other section of the shared workplace and the creative energy is apparent. A startup mingling with a freelance website developer or a remote corporate team sharing the same desk with an artist is a common sight.
4. The Flexibility
Surprised that the workday at a coworking space doesn't end at 5 or 6 pm? Well, don't be. On some days, you may need to attend to a personal commitment, and work later during the day. Thankfully, all of WorkWise's coworking centres are open 24×7. For someone who works better after sundown, this facility is a boon.
And yes, coworking spaces have got you covered on the R&R front too. The regular socials, events and activities hosted by the coworking space are ideal for maintaining some semblance of work-life balance. They are good for the soul, creativity and networking.
5. The Added 'Perks'
Having your office in a central location like Andheri has a dozen other perks too. With countless high-end eateries and coffee shops, it is easy to pick a place for a quick lunch with the client. The Lotus Business Park, where WorkWise's centre is located, is right in the middle of all that activity.
The same holds true for WorkWise's other centres at Lower Parel and Vashi. They too are located in prime locations, making them super-convenient to travel to, host clients, and seek occasional entertainment!
If you are skeptical about coworking space, we'd say just give it a shot. You can always try it for a week or two, and then decide if you'd like to continue or not. The fact of the matter is, coworking will soon be a reality, and not just an option. The opportunities for collaboration and networking, combined with the benefits of flexibility, incredible amenities, and diversity, are slowly making them the preferred workspaces for millennials and the future generation.
If you are looking for a coworking space in Mumbai, get in touch with WorkWise!