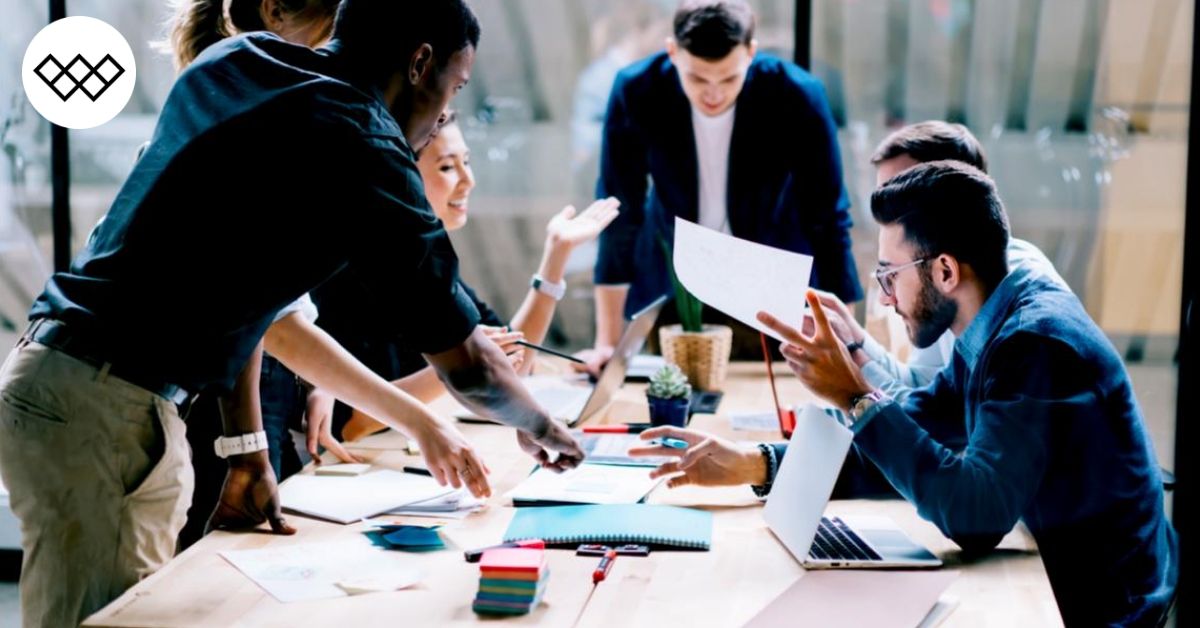 Got A Business Meeting In Mumbai? Lack A Venue? Here Are 5 Great Options!
Mumbai continues to be the very epicentre of business in India. It is home to start-ups and headquarters to multinationals. No wonder residents and visitors to the not-so-humble city are always on the lookout for work-friendly places.
Given the massive transient and permanent workforce in the commercial capital of India, finding the right client meeting place is not easy. Rather, it takes a lot of energy; an effort that would be better spent on "actual work."
What's a city professional got to do in such circumstances? We're glad you asked. You scroll through the list of venues given below and pick the meeting place that suits you like a glove.
5 Best Places In Mumbai That Are Great For Business Meetings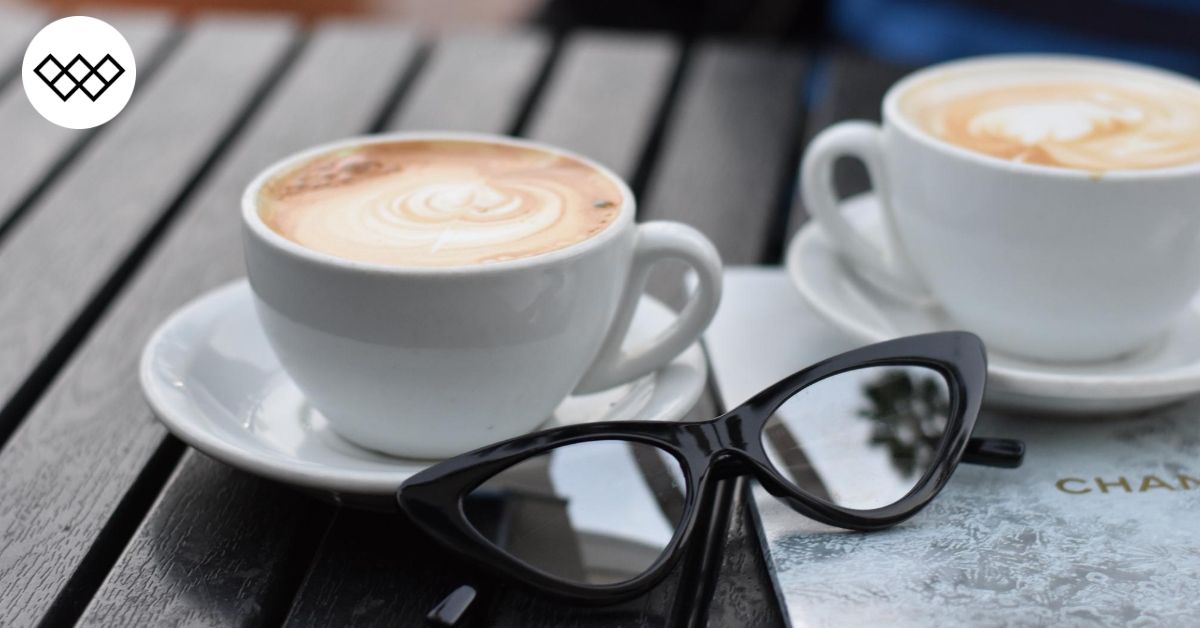 The Obvious Option: Cafes
If meetings are the required food group for businesses, then cafes are the necessary food group for meetings. From freelancers to founders, small coffee shops are the go-to place for a business meeting. One reason is its ubiquity. Every corner and every lane in Mumbai has at least one café that you can work out of; the only condition is finding one conducive to productivity.
After all, what is the use of conducting a meeting in a café when you can hardly hear yourself think, forget about what the other person is saying? So, look for a quiet bistro with friendly staff and charging points, especially if you'll be utilising gadgets during the meeting.
While we're sure there are dozens of meeting-friendly cafes in the metro, there is one in Bandra which requires a special mention. The Birdsong café is the perfect place for breakfast meetings or team session for brainstorming. The shared table at the café is often occupied by working professionals collaborating on a project.
The Luxurious Option: Conference Rooms
Some meetings require a more professional setup than a café. You might be hoping to impress a new client or maybe pitching your product to an investor, for such introductions a conference room is more fitting. These venues have plush seating, high-speed Wi-Fi and proper audio-visual equipment. Since the best boardrooms in Mumbai are located in posh hotels, once you are done with the meeting, you can also treat the members to some lip-smacking fuel and relaxing seaside view.
So, what's the most luxurious boardroom for a business meeting in the city? It's the Ruby Room. Located at the recognisable Taj Mahal Palace hotel, it can comfortably seat nine people and delivers everything you may ask of a meeting venue. Moreover, the place is easily accessible by rail, road and ferry!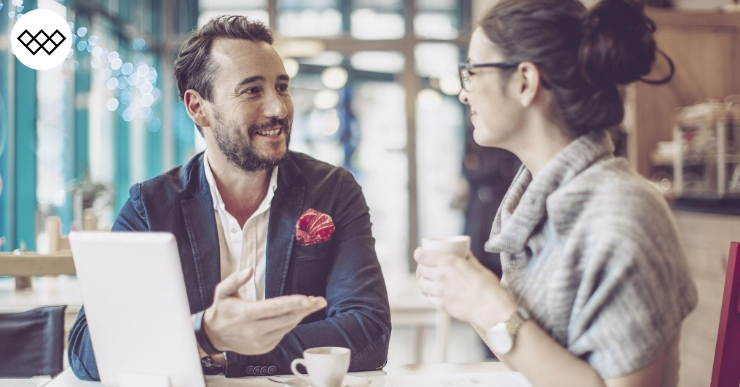 The Fine Dining Option: Restaurants
Food and drinks make everything better. It is a truth universally acknowledged. They make clients more agreeable to negotiations, and they turn team members in the mood to collaborate without confrontations. Ergo, another fabulous place for business meetings in Mumbai is restaurants. Search for any place with sufficient spacing between tables. It will ensure that neighbours don't eavesdrop on your meeting.
If the person or persons you're meeting are from out of town, look for a fine dining place located within a hotel. It becomes convenient for the guest to attend it. All it takes to reach the restaurant is an elevator ride from their room in the hotel. The Thai Pavilion at Taj's business hotel is an excellent choice. The dark interiors and hushed environment create the perfect meeting atmosphere.
The Business Option: Boardrooms
Sometimes it's not a mere meeting place a company needs but rather a council of the war room. It is not about breaking bread with patrons or vendors. It is about discussing serious business issues and coming up with solutions. For such instances, boardrooms should be your choice.
They can seat anywhere from eight to twenty people, depending upon the size of the boardroom. Like conference rooms, they come equipped with all the paraphernalia you'll need for the meeting plus they give you the choice of catering the session. The amenity is useful if you know the business meeting will stretch for a considerable time. The Rodas Ecotel located in Hiranandani Gardens is one venue you can look at for boardrooms.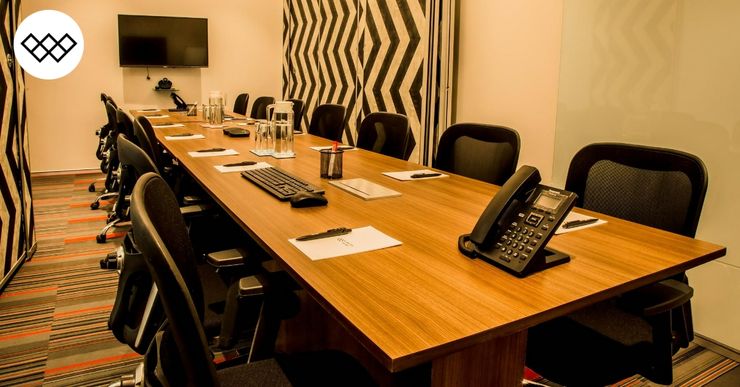 The Millennial Option: Coworking Spaces
If you look at the current workforce, most of it is made of millennials and millennials have a very different work ethic. They eschew the formality of boardrooms and conference rooms. While restaurants and cafes are a magnificent place to meet them for business reasons, they are not the best fit. Cafes tend to be too loud, and restaurants lack the necessary technical conveniences.
What option is left? Well, it's the meeting rooms in the stratospherically rising coworking spaces. While shared workplaces have many, many incredible features, we focus just on the meeting rooms. They can fit a team of any size, they have high-speed Wi-Fi, and they have in-room beverage service. Plus, they are much cheaper than renting conference rooms.
Let's say you find yourself in Andheri (or Lower Parel) searching for a meeting place.
Hop over to the WorkWise! The meeting rooms can fit in as low as 4 and as high as 14 team members and you can rent by the hour.
These sound-proof cabins furnished with the latest AV gadgets are the quintessential place for brainstorming or video conferences. We even offer whiteboards and stationery on the house!
An Alpha Meeting Place For An Alpha World City
Mumbai is a city of success. A founder, entrepreneur, freelancer or business can ill afford to present a shoddy image. That image is not limited to your person or office. It includes every place you conduct a business meeting. Choosing a disappointing venue means you tarnish that image and reduce your chances of success.
Be it to break the ice with a new client or to talk privately to an old one, every one of these 5 places in Mumbai are outstanding choices for meetings.
A smart option of opting for a coworking space for your meetings ensures you will never go wrong. Want to check out what we offer? Head here.